A Day in Amsterdam [March 19, 2017]
Directly after going to Dublin for St. Patrick's Day, I had a long layover with Sara and Maddie in Amsterdam. Amsterdam is a pretty small place, and since I've been before, a day was just enough time to walk around and explore the city. It was a rather rainy and miserable day, which really makes an impact on the experience. If I went in April (around now), there would have been beautiful tulips everywhere. I've heard they brighten up the city substantially (side note: the Dutch Royal Family sent tulips to Canada, so Ottawa has a pretty spectacular tulip festival too!)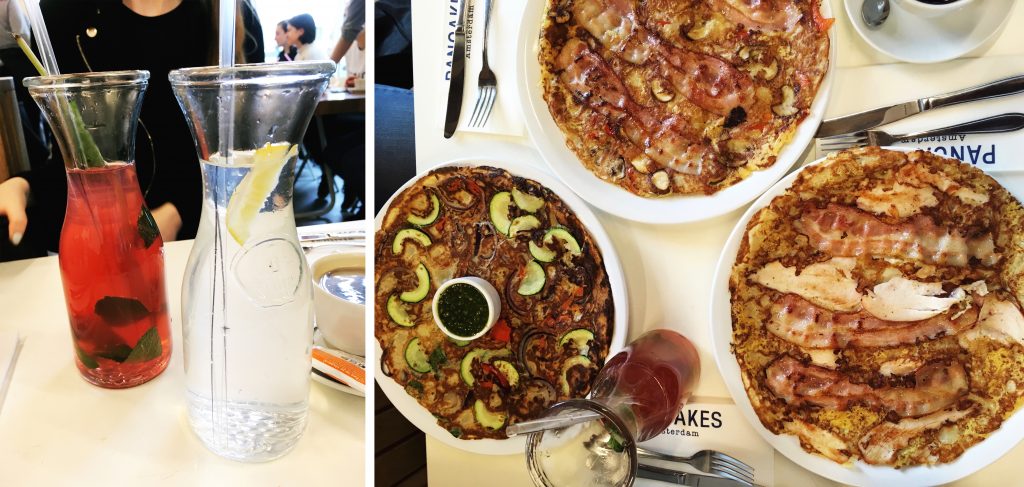 The first thing we did was grab some Dutch pancakes at a place called PANCAKES. Mine had that classic chicken-bacon-cheese combo, which you really can't go wrong with (although I don't think the pancake itself added much to the taste). I would also highly recommend raspberry-lemonade.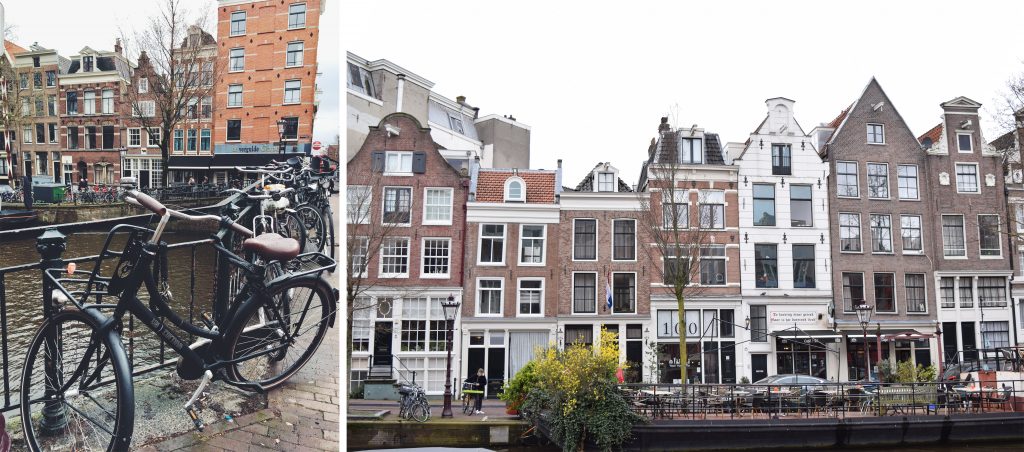 Then we walked around the Jordaan area a bit. Amsterdam has a lot of bikes, houseboats, and monochrome/grey buildings. Some people love this #aesthetic, but WHERE WAS THE COLOUR??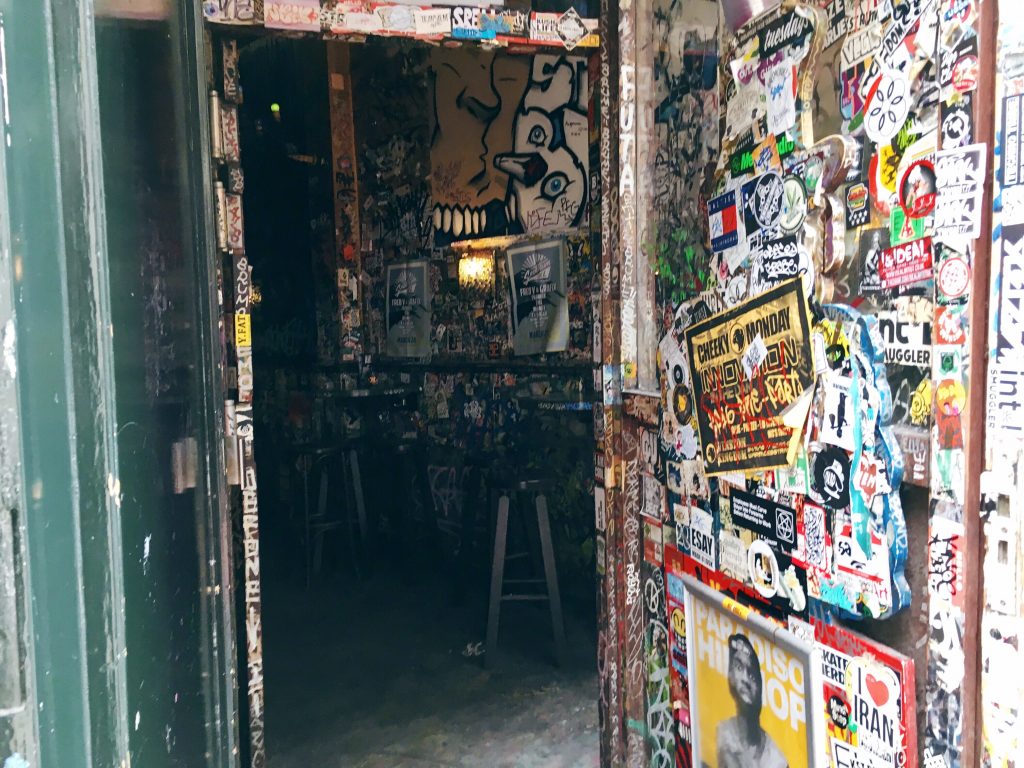 Another classic was the Red Light District. Compared to the last time I was in Amsterdam as a young teen, I got a much better sense of what this area was all about. I got some Vlaamese fries (with cheese sauce!) nearby, but thought that the ones in Belgium were better. These ones definitely catered to people with a case of the munchies.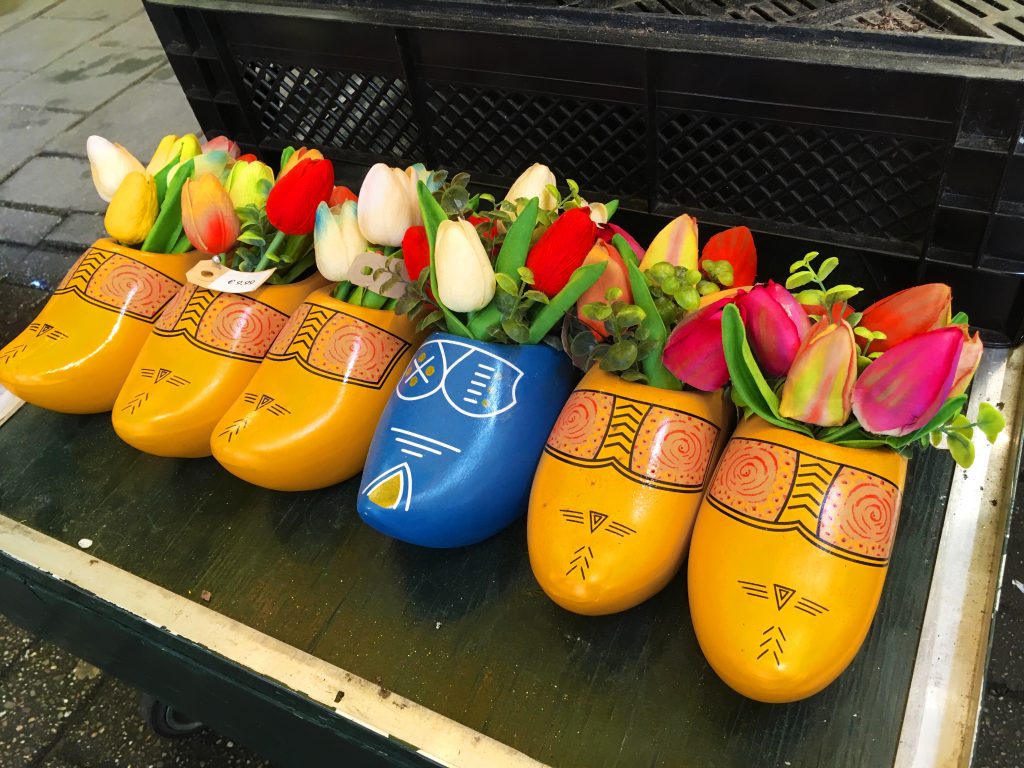 With time running out, we ran around in circles (literally, Amsterdam is quite circular) on a quest to find the I Amsterdam sign. On the way, we stopped by some tulip markets (which were pretty! Too bad those were the only tulips we saw) and a tulip museum.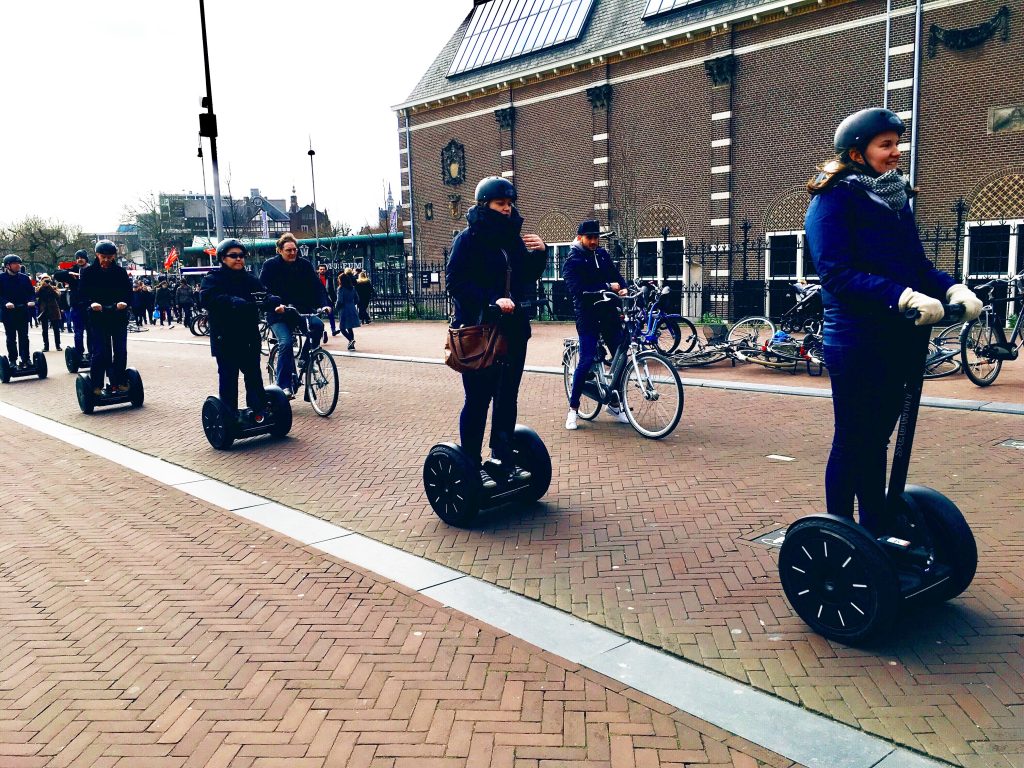 Naturally, the tourists led us towards the sign. They were crawling around it, taking selfies with it, and even zooming by in segways around it (pictured above… SO strange). Inspired by all the great exchange pics last year, I had wanted to take an iconic shot with the sign. Unfortunately, the place has been ruined by tourists. Word on the street is that you might get a good sign shot if you go at like, 7 in the morning. If you want to pose with a city sign, maybe try Porto, Budapest, or even Toronto.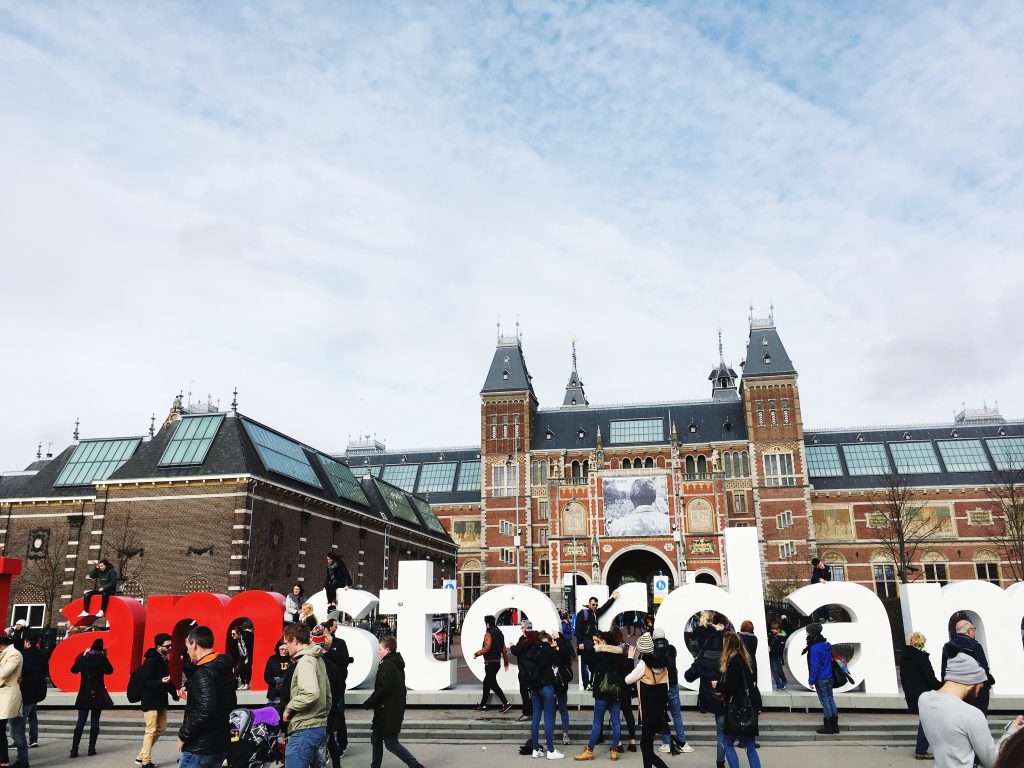 After that, we pretty much had to rush to the airport where our flight got delayed and we sat around for a few hours. If I were to go back, here's what I would recommend doing: book the Anne Frank museum well in advance, rent a bike, check out the highest swing in Europe, seek out some wind mills, and make sure to go in the spring or summer so that you can relax at Vondel Park and appreciate the tulips in full bloom. I would also try to make it to the Albert Cuyp market to try stroopwafels and van steeple cookies. I heard they're the best-ever. Amsterdam is great at marketing itself ("I Amsterdam" is iconic, after all), so I am sure you can find many more cool things to do!