Fully Jossed in the Lion City! [September 1-8, 2017]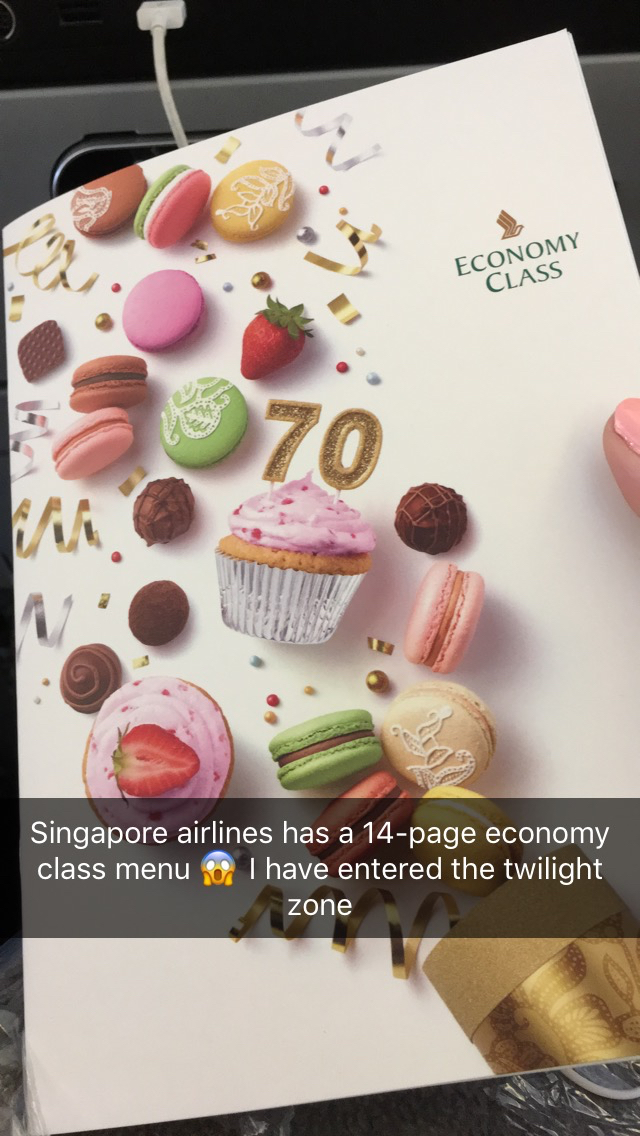 Wow, I can't believe that it's been over a full year since my first visit to Singapore. Clearly I have been SLACKING on these blog posts — but with 2019 fast approaching (after 2 insane years travel-wise), I really want to share my thoughts on all these amazing places I visited... before I forget. Now, where were we?
After visiting the Baltics, I received the opportunity to compete on behalf of Queen's at the NUS Case Competition. Spoiler alert: we won! Aside from the competition itself, which has already been documented on the NUS outside-in blog and Smith magazine, let's talk about the Lion City itself — and what made me love it so much that I'd go back in under a year's time.
First off: Singapore Airlines is truly on another level. Courtesy of Smith, I received perhaps my best economy airline experience... ever. Free slippers, toothbrushes, socks, blankets, earbuds, and pretty much anything you could ever want. A 14-page economy class menu (in both English and Danish, how thoughtful! FYI, the Danish was because I flew directly from Copenhagen). Ports and entertainment screens. Mood lighting. It was all there. Then there's Changi airport, which is practically world-renowned for its amenities. I didn't dwell though: we only had so many free days to explore Singapore outside the competition!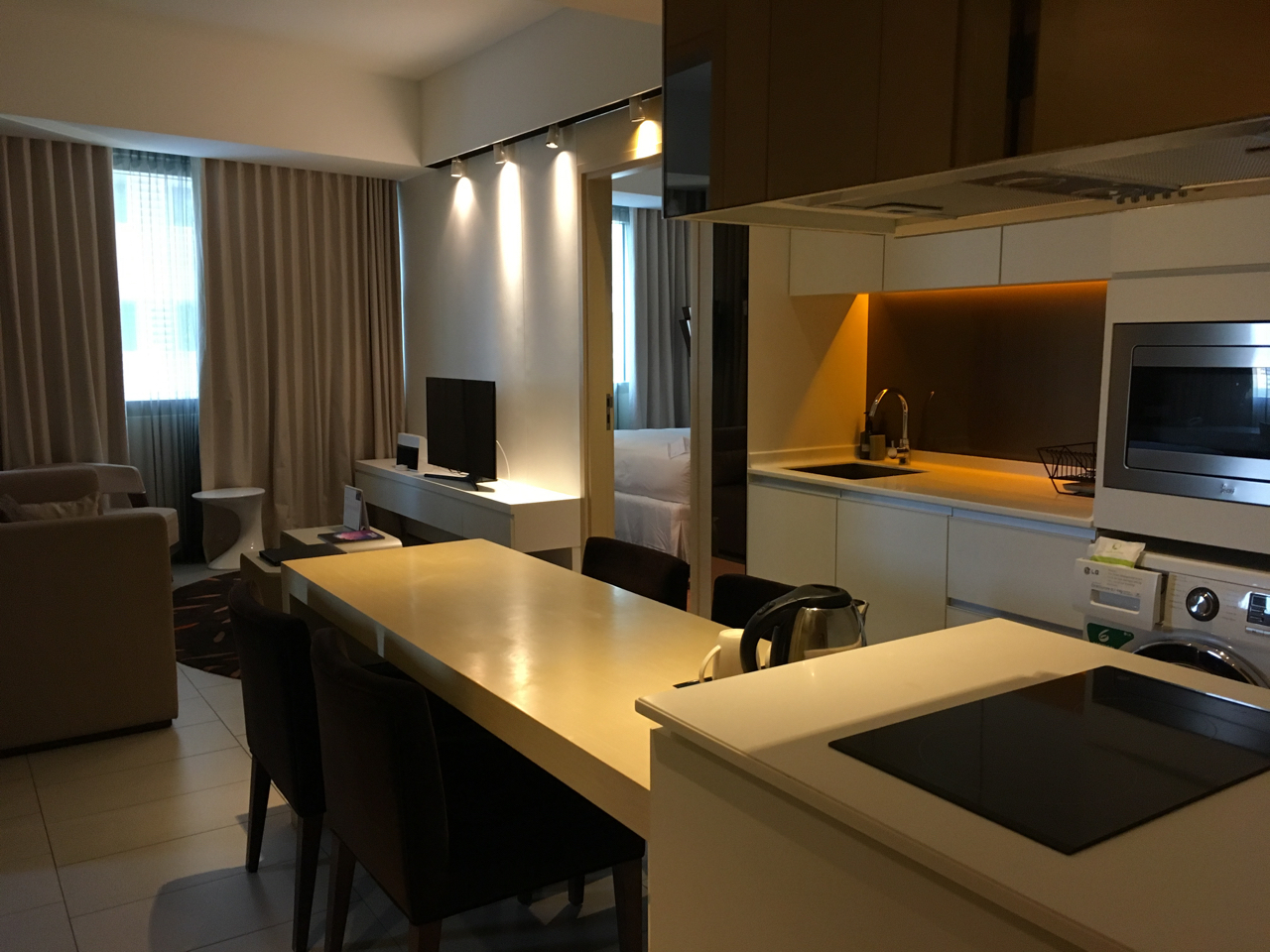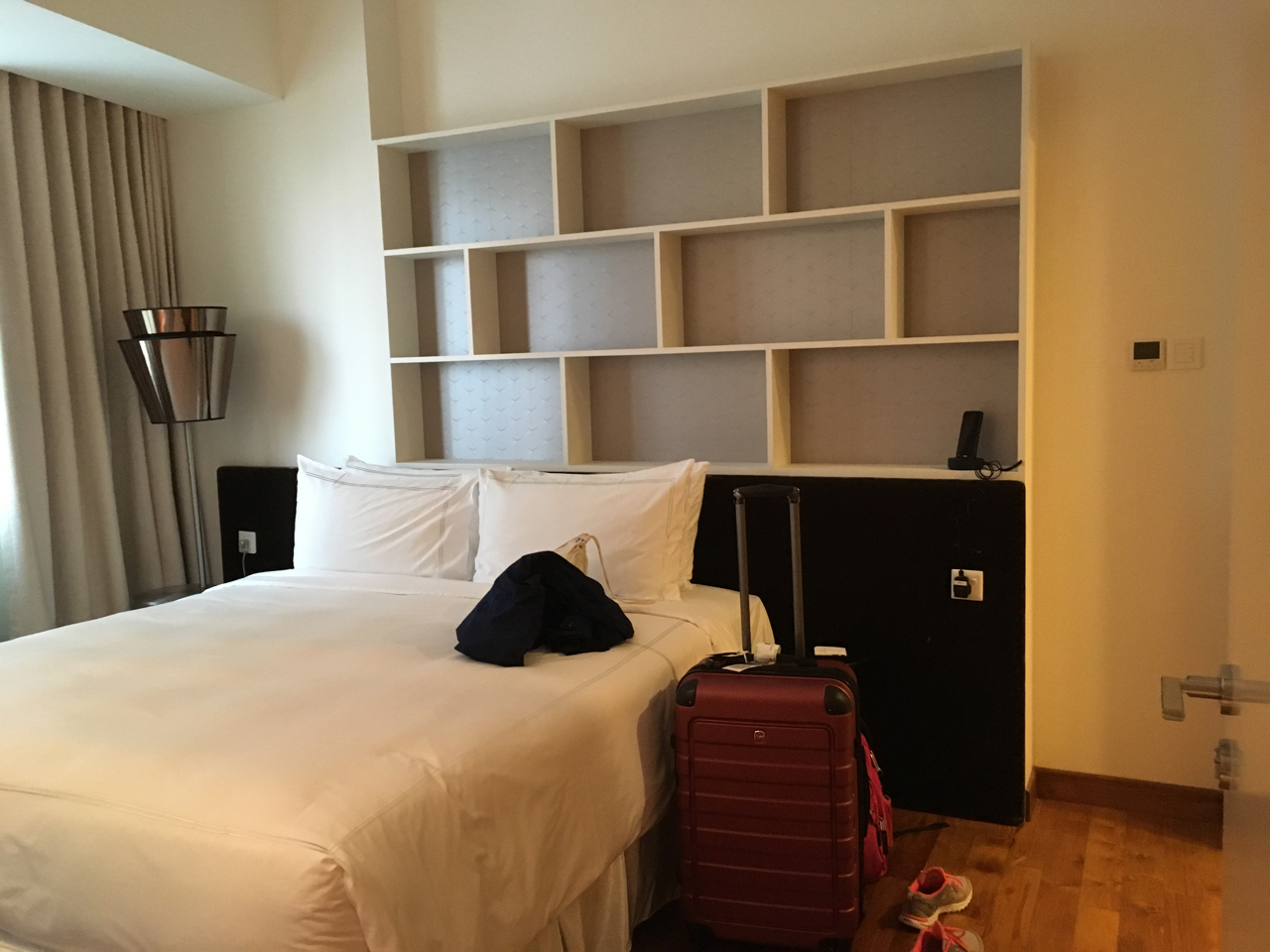 I was the first of my team members to arrive, as Eileen, Dustin, and Jordan were all travelling before the competition as well. It was definitely a shock going from 4ºC jacket weather to sweltering in 30ºC heat with 100% humidity. I don't think I've been anywhere else in the world that's quite so hot. You literally feel like you are swimming in open air rather than walking. We stayed at Park Avenue Rochester, which was near a different school (NTU) and a bit out of the city.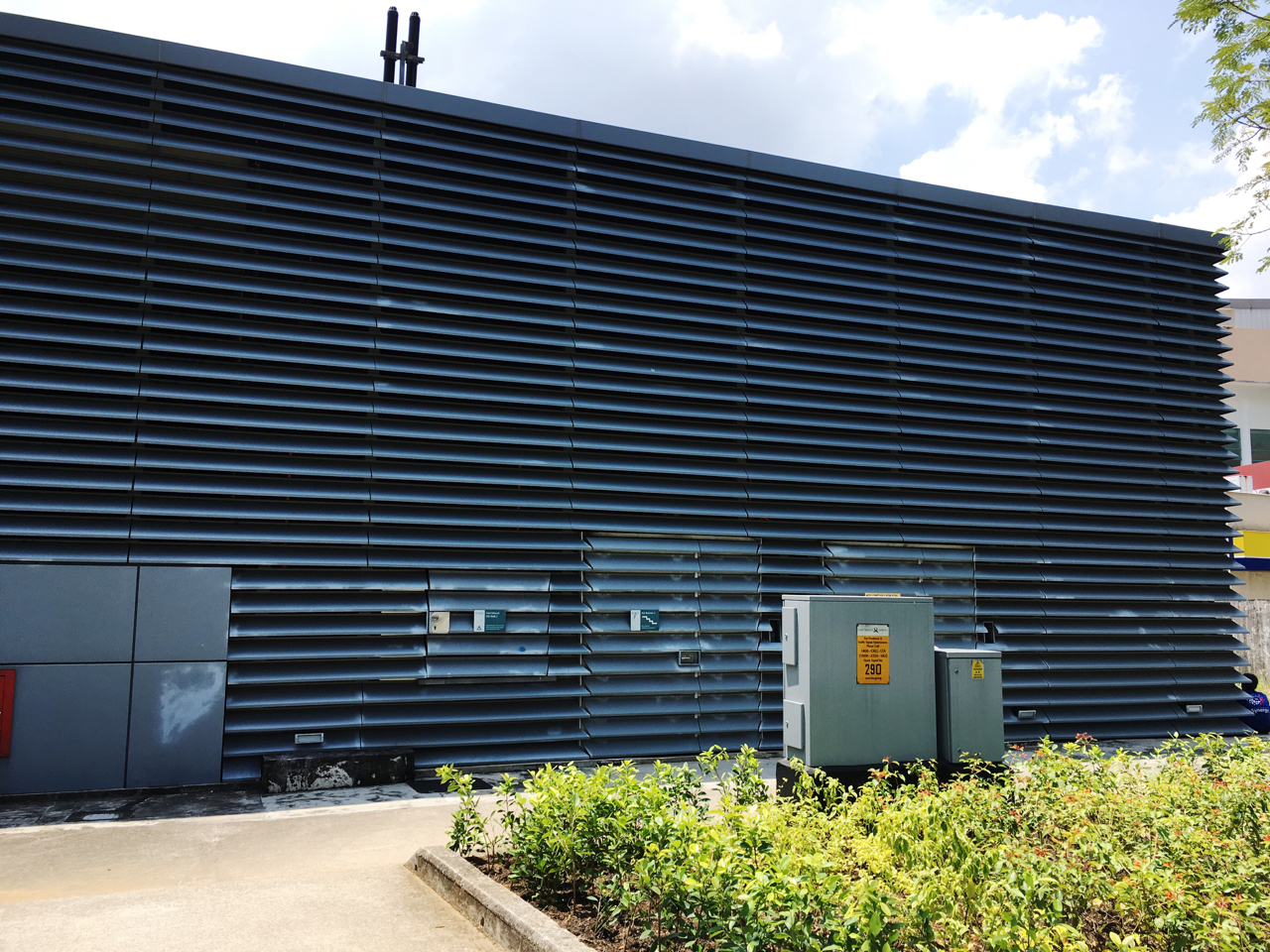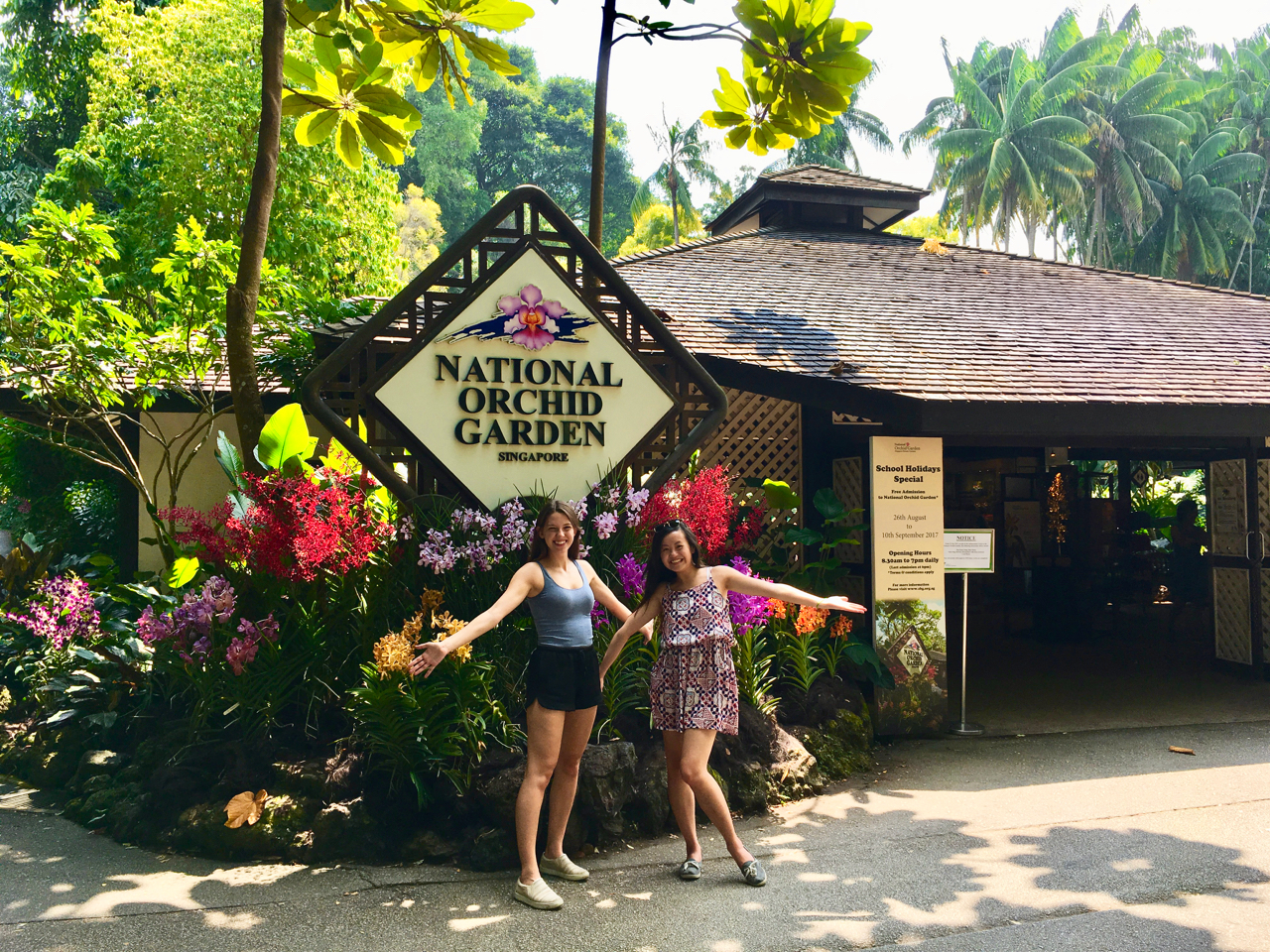 Eileen arrived shortly after, at which point we ventured out for smoothie bowls at Project Açai and had a day of exploring. This was my first time trying an açai bowl, and you could say that I am now... enlightened. Since having one in Singapore, I've also sought them out in New Zealand, Greece, LA, Hawaii, and of course, back home in Toronto. We got exceptionally lost trying to navigate the MRT. Google Maps pointed us to THIS CINDERBLOCK/POWER PLANT/UNKNOWN BUILDING with no windows that you see above. By the time Dustin and Jordan arrived, we got to the point of ubering everywhere instead. But until then, Eileen and I spent a bit too much time hopping buses and walking in circles (oops). Eventually, we made it to our destination of choice: the Singapore Botanical Gardens! As you can see, we were thrilled to make it there. Would not necessarily recommend making a trip all the way there if you're staying by Orchard Road etc., but if you're already in the area, it sets a perfect example of MANICURED NATURE (aka my favourite aspect of Singapore).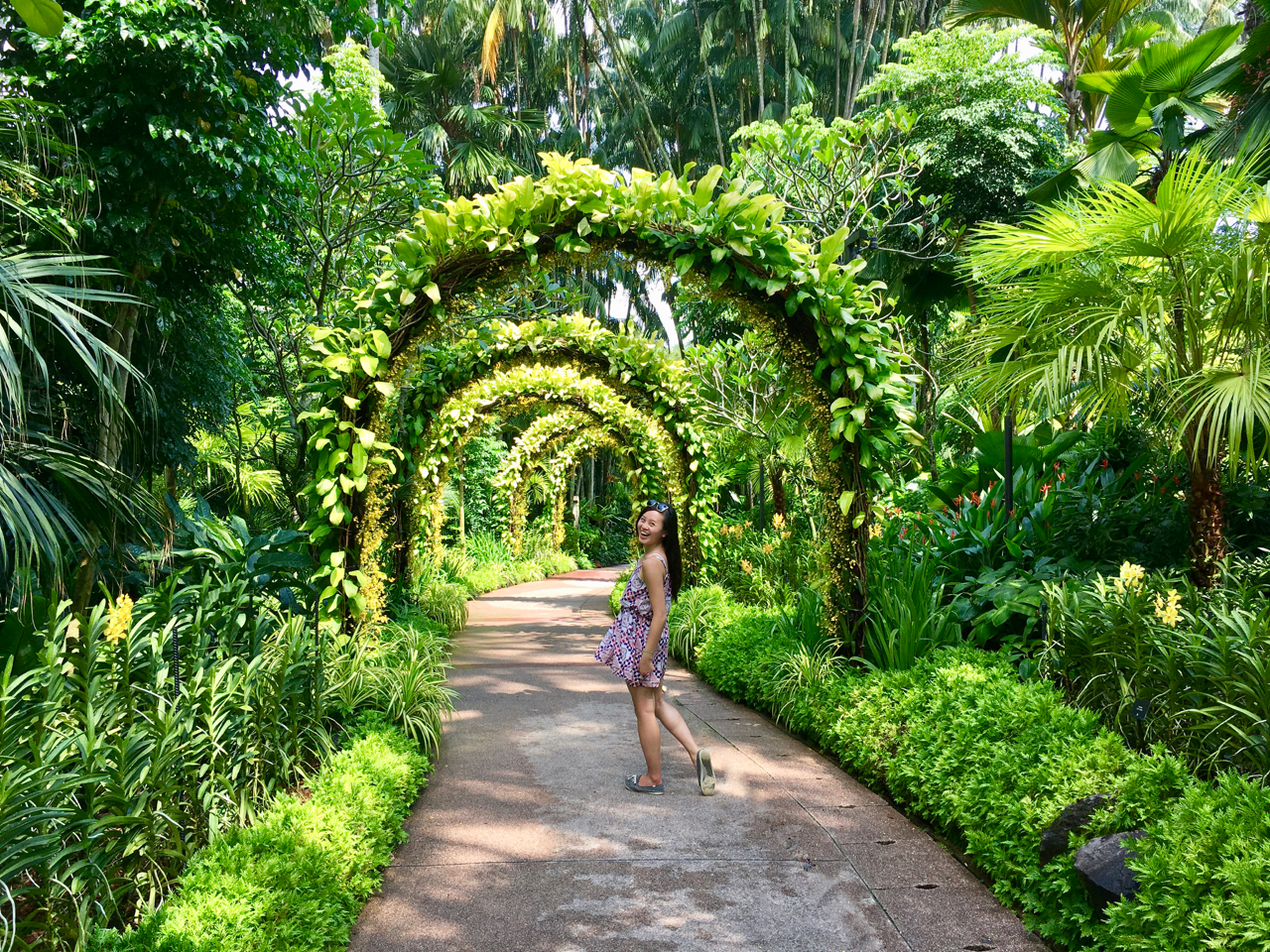 Funnily enough, as soon as we arrived at the Botanical Gardens, a couple tween girls came up to us and timidly asked if we were "there for the Youtuber meet-up" as well. Never found out who the Youtube stars were; we didn't linger lest we got swarmed by tweens. Good tip: If you're a student, you get free access to the orchid gardens!
When the weather got too hot to bear, we went to swim at the gurgling hotel pool, read poolside, and walked for some peking duck at a place called Min Jiang at One-North. Embarrassing: the waitress there started folding up peking duck wraps for us, but I asked her to stop and let us TAKE CARE OF IT ON OUR OWN because I wanted us to be able to control the contents of our wraps (not overpowering the hoisin, or stuffing the veggies in... you know how it is). Super-glad we got to enjoy the pool on this beautiful day before all the other competitors did. Then again, one of the other teams jumped in during the MIDDLE of the 39 hour case, and I mean, that... works... too.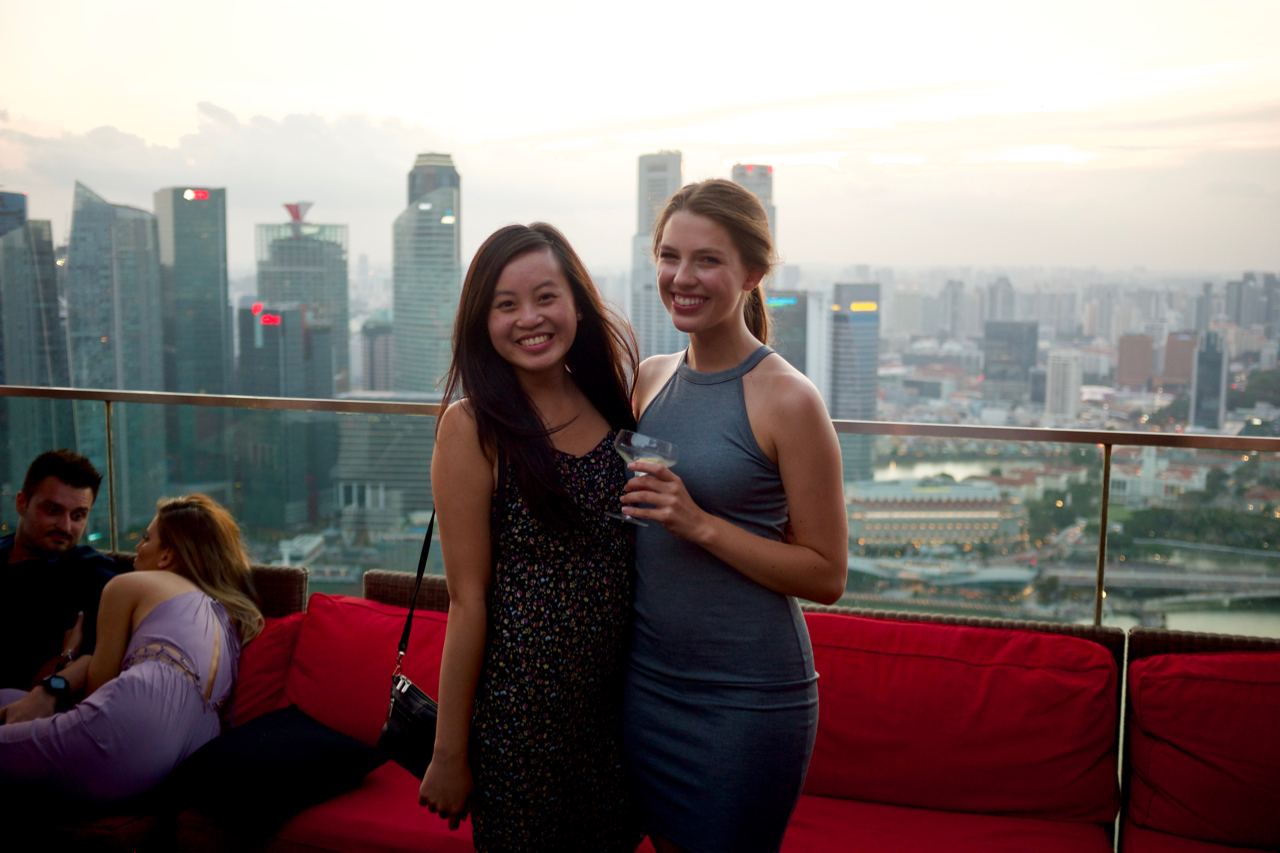 Once Dustin and Jordan arrived, the four of us prepared a bit for the competition, before engaging in a more ~ bougie ~ evening. A pro tip: If you can't afford/don't want to stay at the Marina Bay Sands, you can pay ~$25 SGD to go to a bar called Ce La Vi on the same level as the iconic infinity pool! It included a free drink, too, so I HAD to try a Singapore Sling (when in Singapore!). In the evening, we had our special meal of the trip at a Michelin-starred restaurant called Labyrinth. They had this incredibly unique noodle dish made of SQUID, and hor fun topped with Wagyu beef! The thing about these frou-frou fancy places is that at times, pre-eating and/or post-eating sometimes becomes a necessity...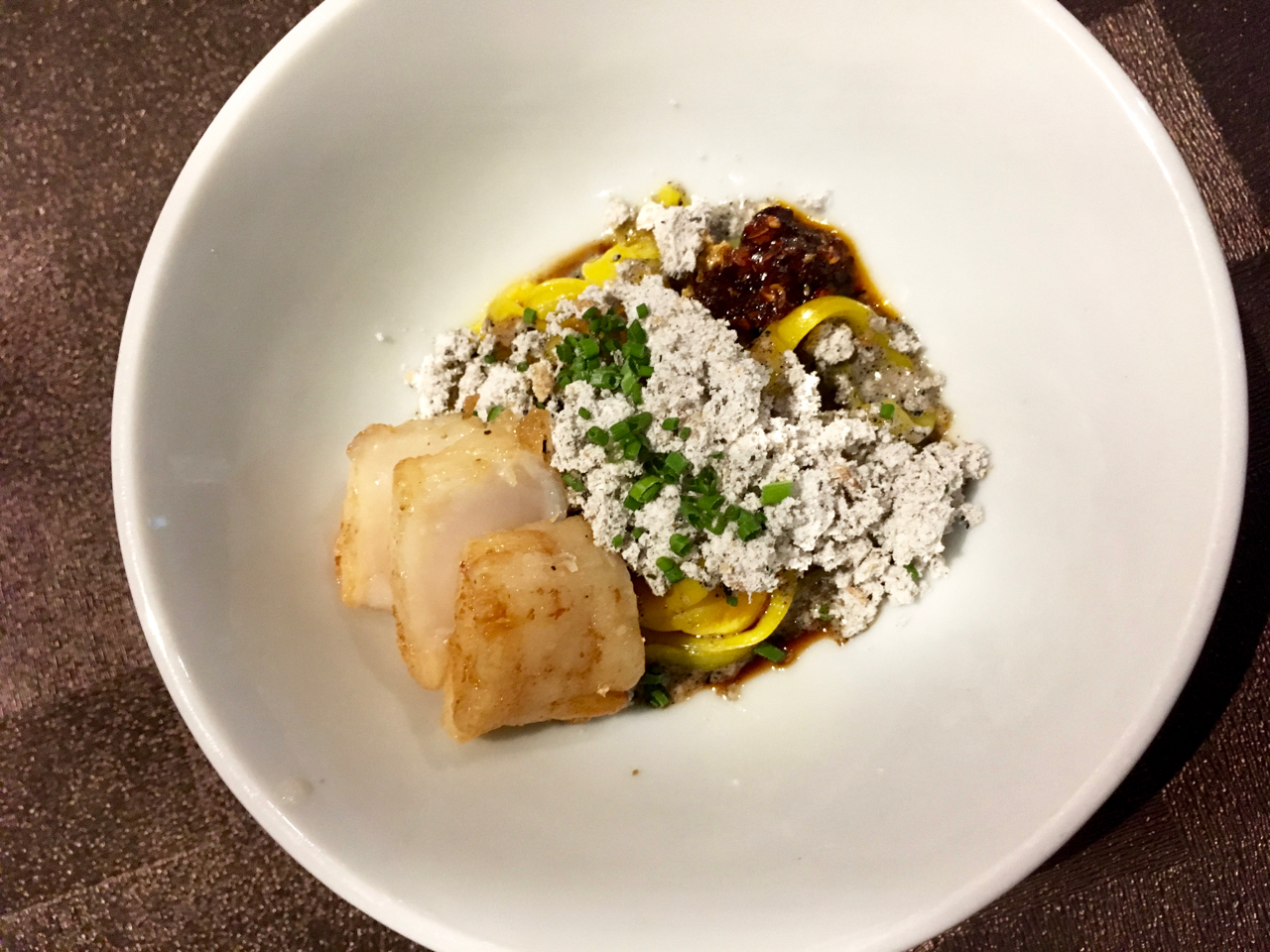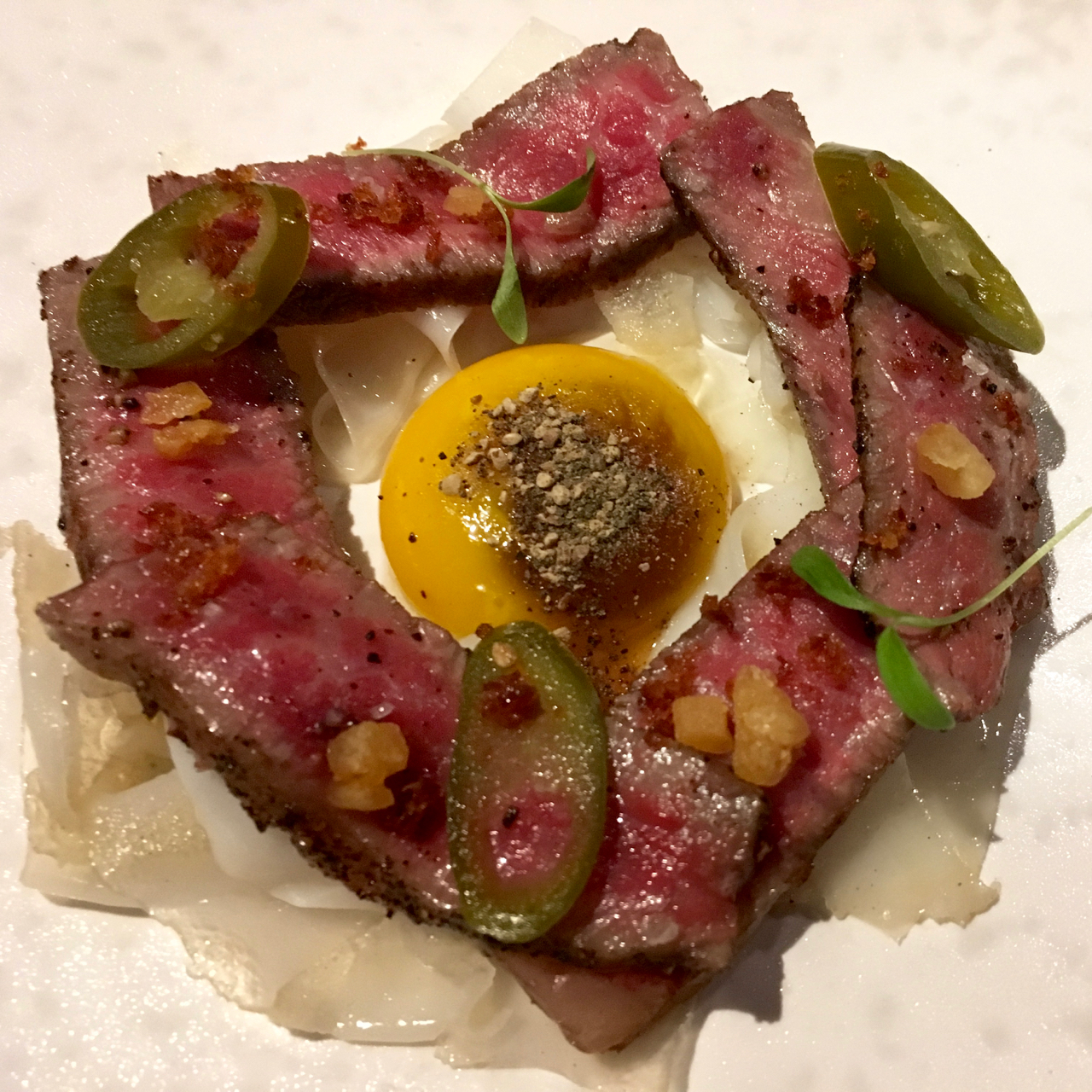 The next day, the competition started! Or rather, this was the first competition we attended where we realized that "starting" is a bit of a loose term. Due to the nature of the case (in our year, 39 hours straight for a single case-crack rather than multiple rounds), we had an opportunity to explore Singapore a bit more as part of the competition.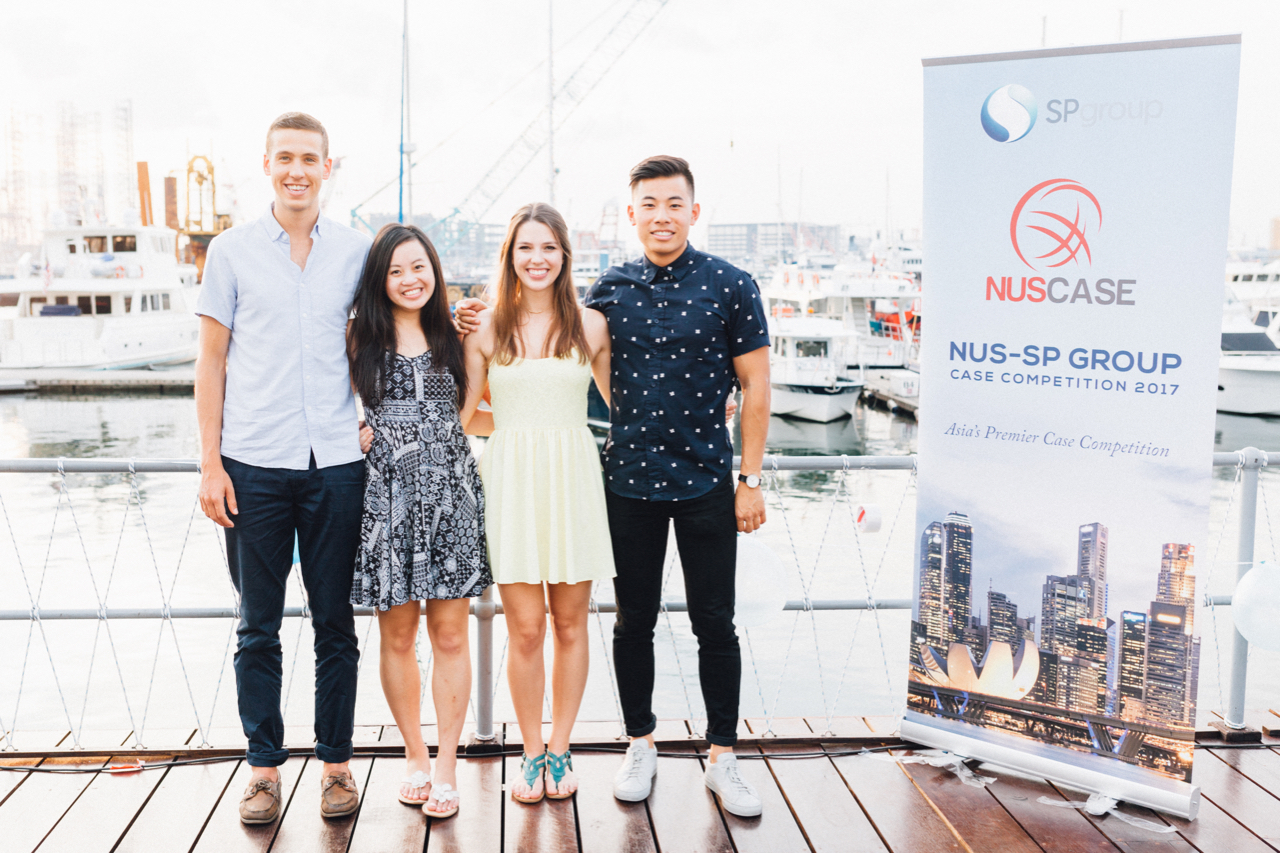 Key highlights included: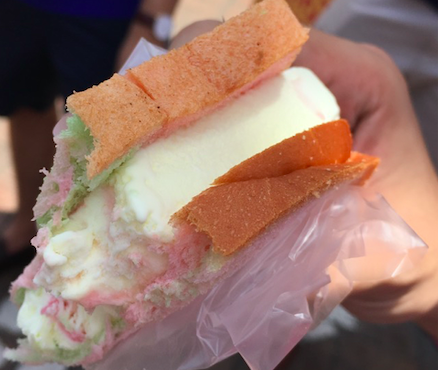 An opening dinner buffet at the Republic of Singapore Yacht Club, where we got to feel like bougie Crazy Rich Asians.
An "Amazing Race" that allowed us to MEET NEW FRIENDS and run around Chinatown — particularly to order local hawker fare at Amoy Hawker Centre and try REAL ice cream sandwiches in Wonder Bread.
A chance to explore Gardens by the Bay, aka home of every instagrammer's dreams — namely, the flower garden and cloud forest.
To make the most of our tourist time, we also got chili crab and pepper crab at Long Beach Seafood with our team buddy, Natalie. Surprisingly, the black pepper crab was actually spicier than Singapore's famed chili crab.
The next 39 hours were spent in the deep rabbit hole of utilities, peak-demand forecasting via smart devices, blockchain-enabled microgrids, and sentiment-analysis AI bots. Aka: lots of good fun!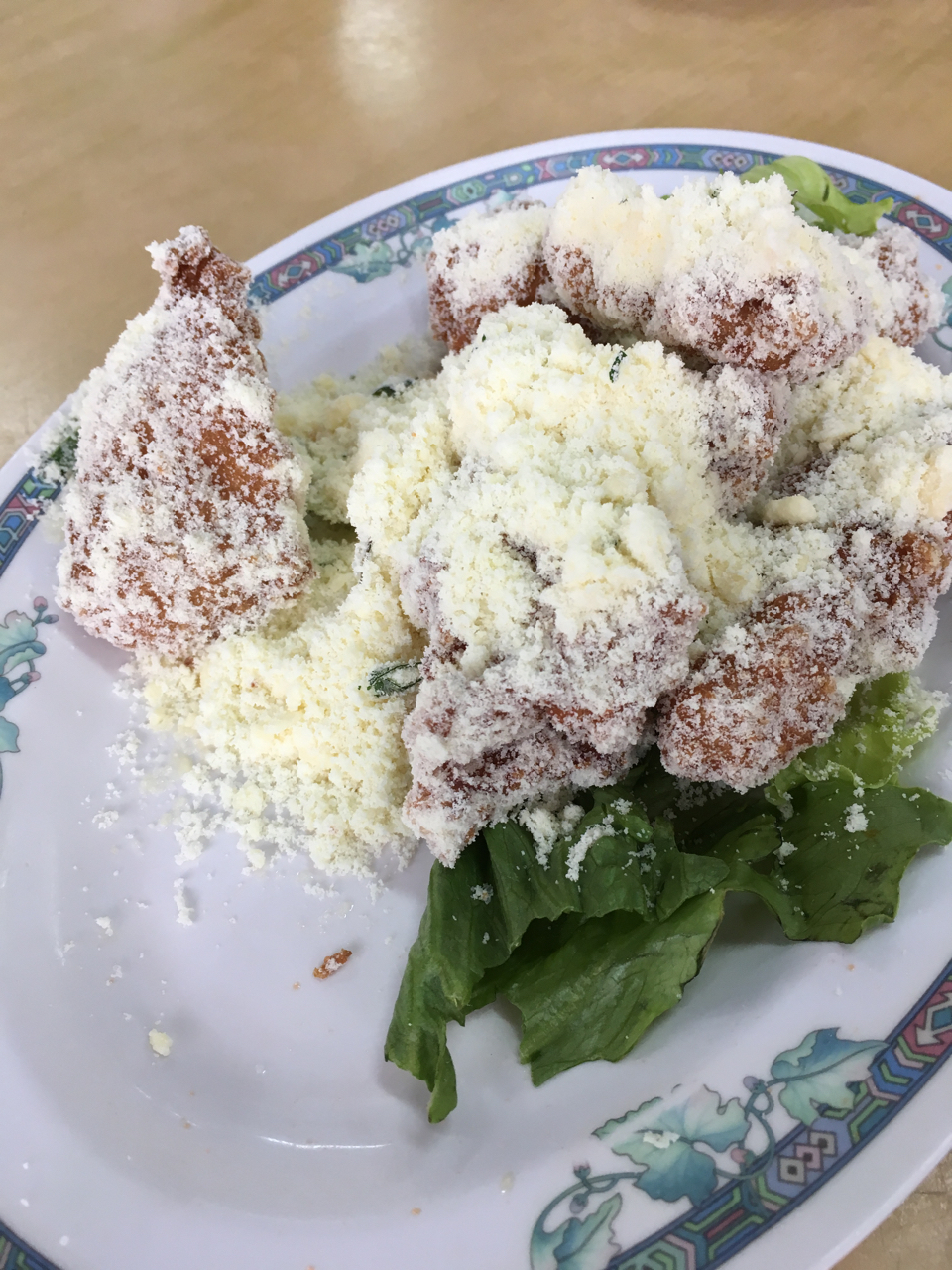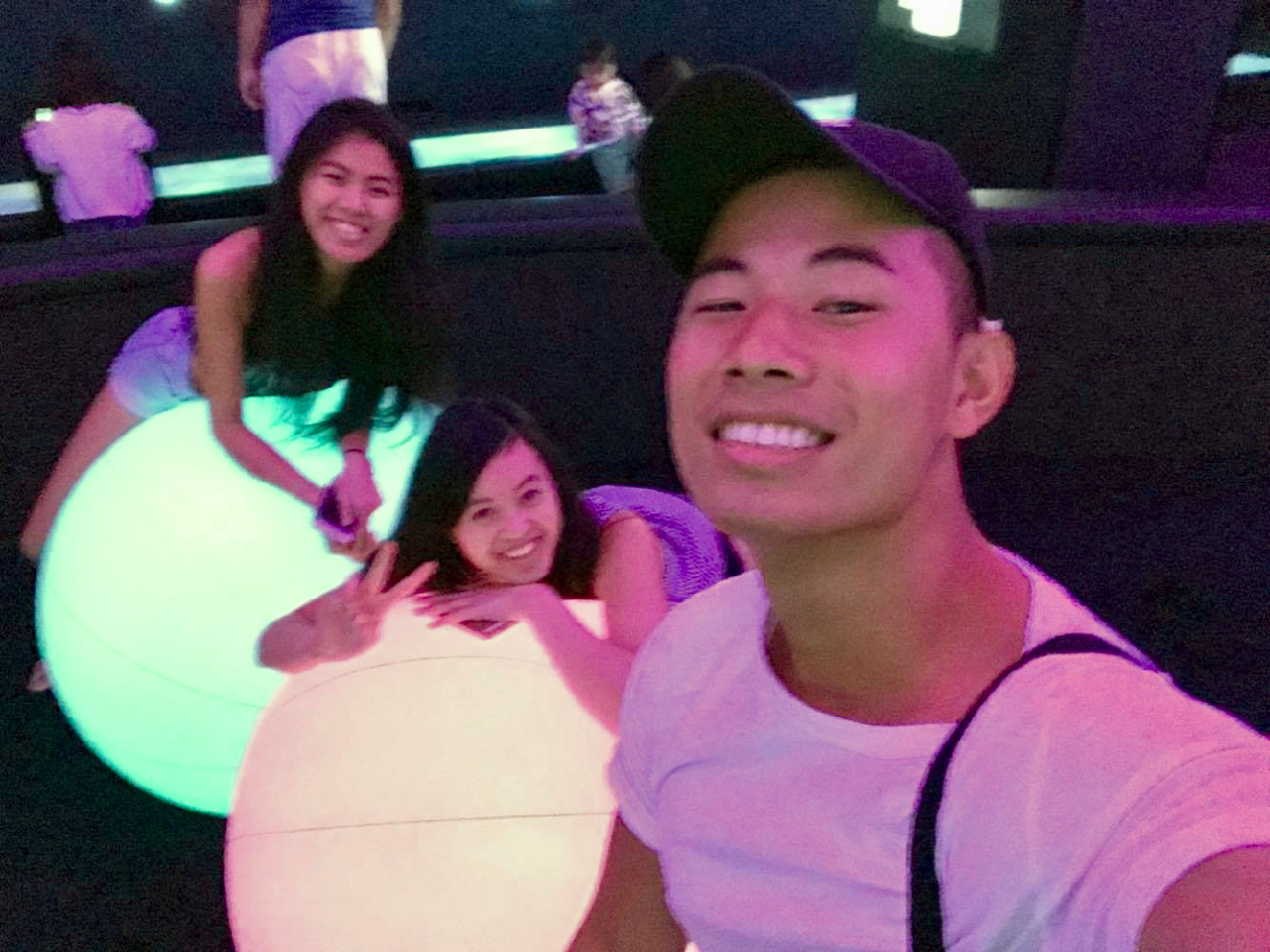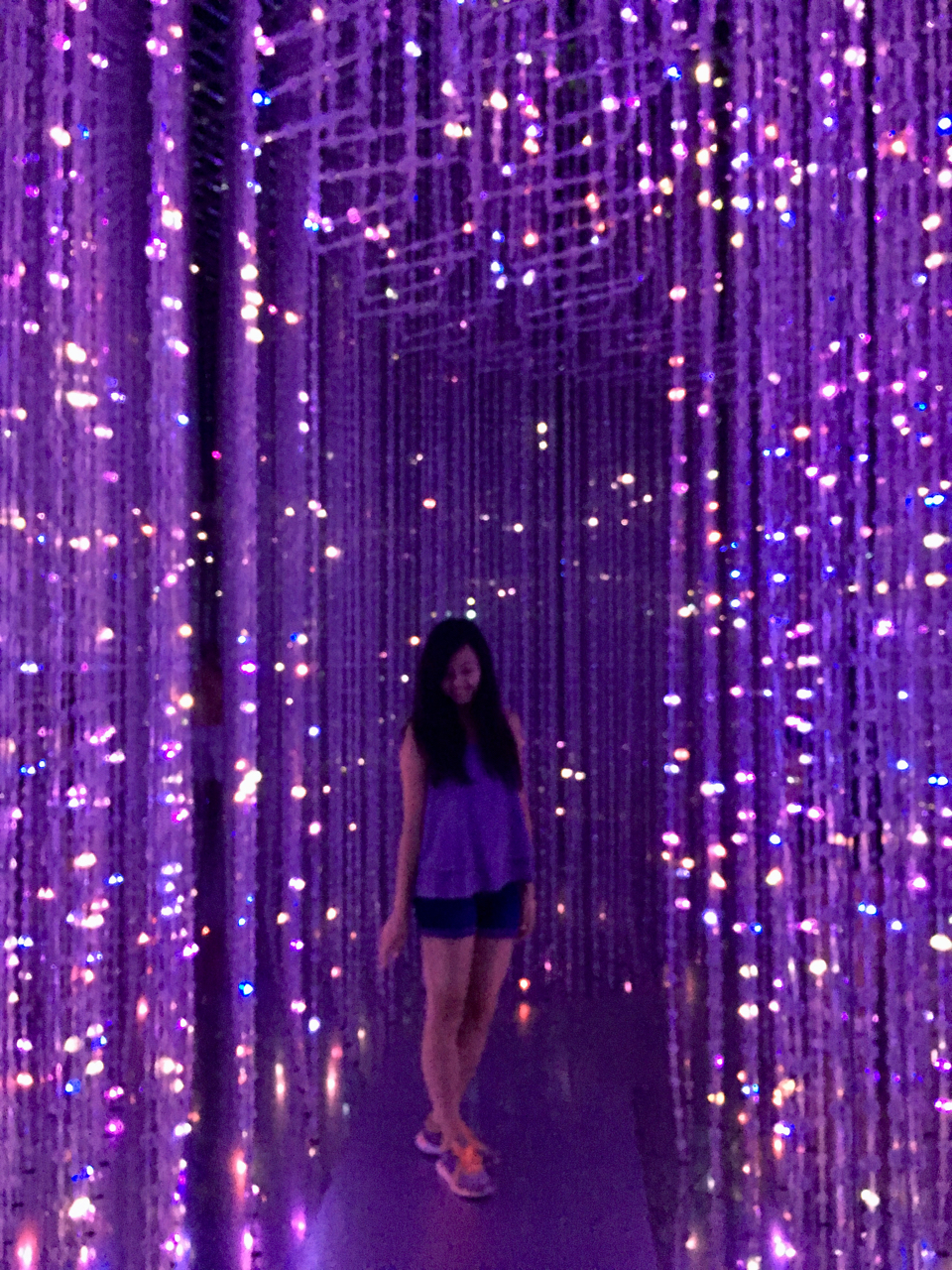 To cap off the week (and my travels for 2017), we spent our last day in Singapore getting lunch with our buddy at a restaurant that still lives in my dreams to this day. It's called "Two Chefs," and has the most delectably unique MILK POWDER CHICKEN. Oh, and we spent the afternoon at the Artscience Museum as well, which was just BEGGING to be photographed. Naturally, we had to oblige.
Singapore, you were so good to me — no wonder I had to make a return trip in June 2018!