The Great European Road Trip
The AC Family's Great European Road Trip has come to a close. I am now safely in Zürich, ready to take a breather after the most insane European Tour known to man.
Context: To set the stage for the craziness…
Road trips are classic American fare. European road trips? That's like road tripping on hard mode. I think my dad "levelled up" in driving from this experience. Seriously, my parents drove from Lisbon to Zurich and are now on their way back.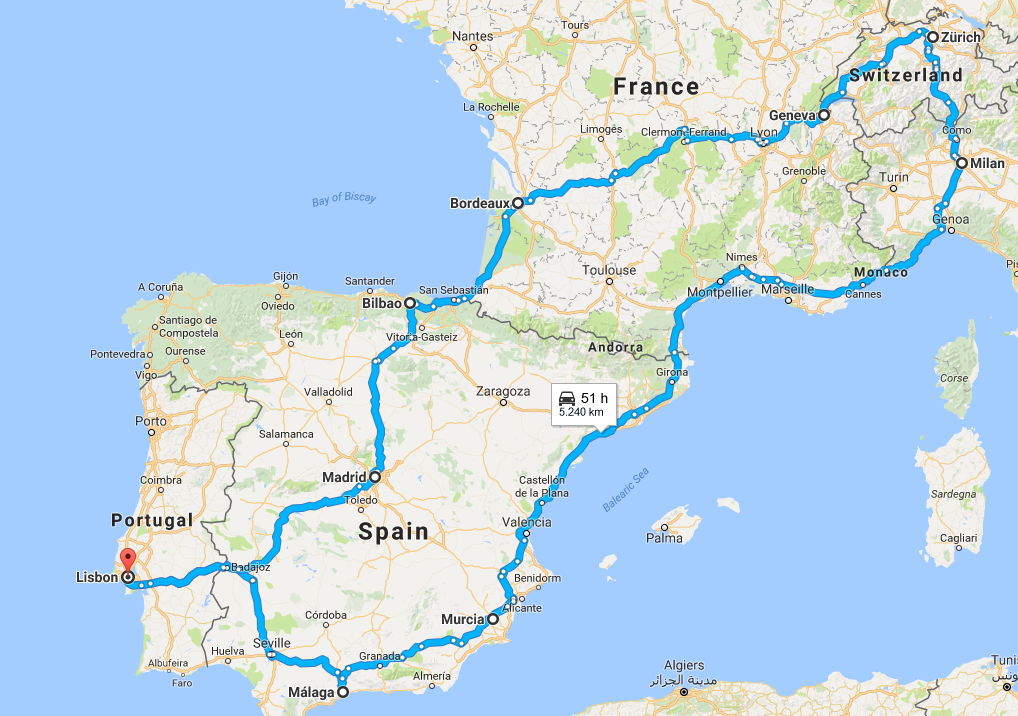 This is the full road trip. 5240 km. FIFTY-ONE HOURS OF DRIVING (for context, New York to California is 43 hours). And it's not even driving through a straight route 66 or California route 1 either! Europe has roundabouts and nonsensical cobblestoned alleyways everywhere.
My brother and I reunited with our parents in Barcelona, merely 6 hours after their car got vandalized and my mother was nearly held up. Seriously, some man kept trying to pry her car door open after puncturing one of the car tires. The cops came shortly after, but a key lesson was learned: stay safe out there, kids!
Alas, my brother and I had some hardships of our own to get to that point…
Lisbon, Portugal: The Unexpected Stop
Prior to this trip, my brother told all his cronies that we were headed to Portugal and Spain. In truth, Portugal was just meant to be a layover to Barcelona. However, after an unfortunate flight delay, we found ourselves with a day in Portugal before jetting off to Barcelona the following morning. It was pretty refreshing travelling with just the clothes on our backs, some money, and not much else!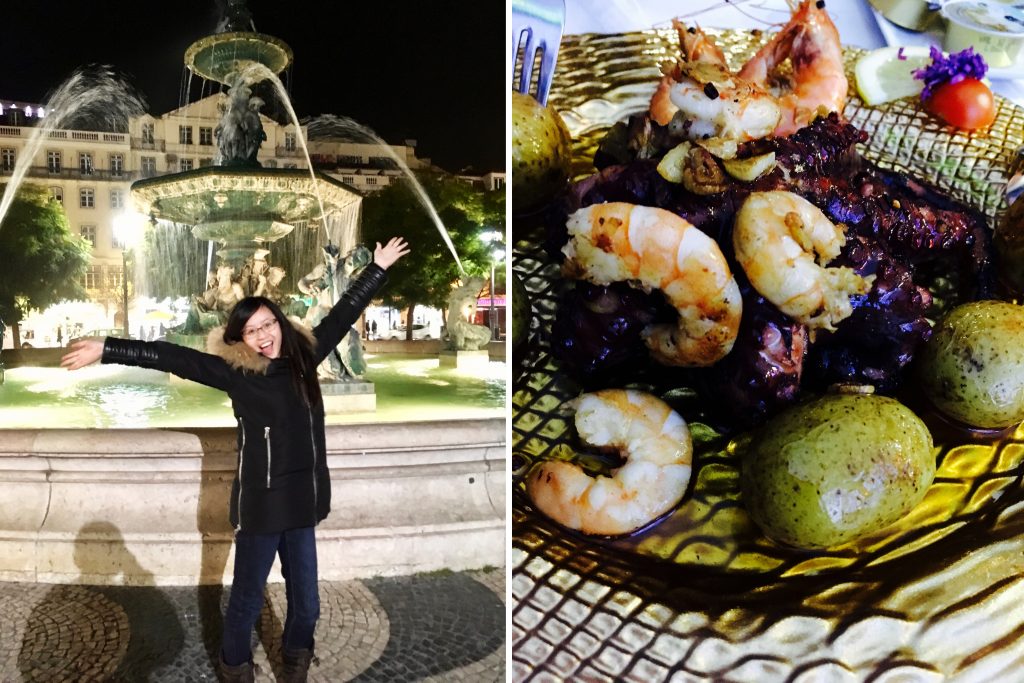 The good: Touring the Bairro Alto, eating truly the BEST octopus we've ever had in our lives @ Solar 31 (consensus vote), and kicking off my gelato tour of Europe (expect a blog post with gelato ratings later)
The bad: wearing the same grimy outfit for 3 days straight and sleeping on a marble slab in the airport
Barcelona & Montpellier: Grab & Go
Because of the series of unfortunate events earlier in Barcelona, we spent the next day doing a whole lot of driving and not much else. I took some pics of the Sagrada Familia from the car window (I know, way to ruin culture — but time was a'wasting!), then we drove to the French suburbs of Montpellier and ate well-rated pizza in a classy little development. I would've taken more pictures, but it felt like being in the Mississauga of France. The next morning, we tried visiting a chateau/winery, but everything was closed down for the winter. Boo, hiss!
Côte D'Azur/Saint Raphael/Saint Tropez/Portofino/Sanremo: What's the difference?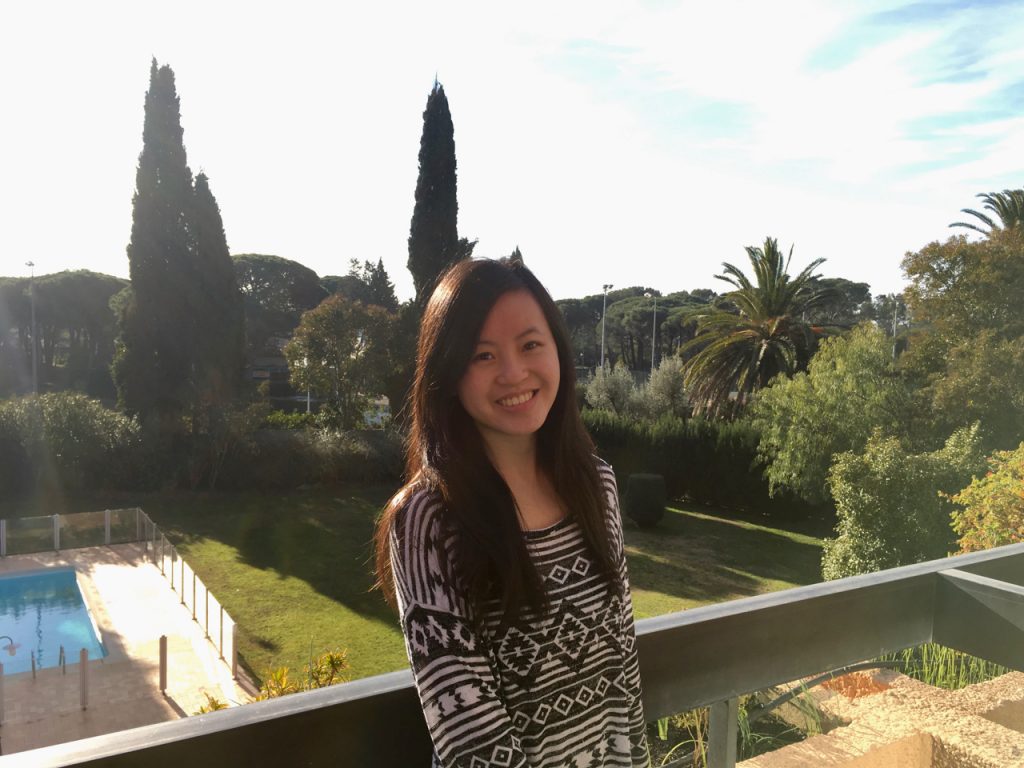 The rest of the trip kind of passed in a blur of driving, eating, and photo-ops. I really couldn't discern between most of these places, and honestly couldn't tell where France ended and Italy began. Some highlights:
• Côte D'Azur has some bomb chicken nuggets. Each nugget is equivalent to 4 BK chicken fingers. Truly some of the pengest munchies. I wish I took a picture.
• Sanremo has super hipster signs (see below).

Also, the quaint sidewalks are bustling at 5:30 pm, but like a ghost town by 9 pm (effectively thwarting my plan to get more gelato). It was surreal.
Milan & Como: It gets cold!
Got some gelato in Milan, took a pic with a church, walked by the galleria, and bounced.
Then in Como, we spent time looking for George Clooney, eating at a restaurant featuring over 50 salads!! :(, and watching the sunset on a mountain. The mountaintop felt a bit like Canada. I swear I could smell the maple syrup. That being said, the tram conductor looked at my brother and me a little strangely after this. Just spinning on the gears of life, you know.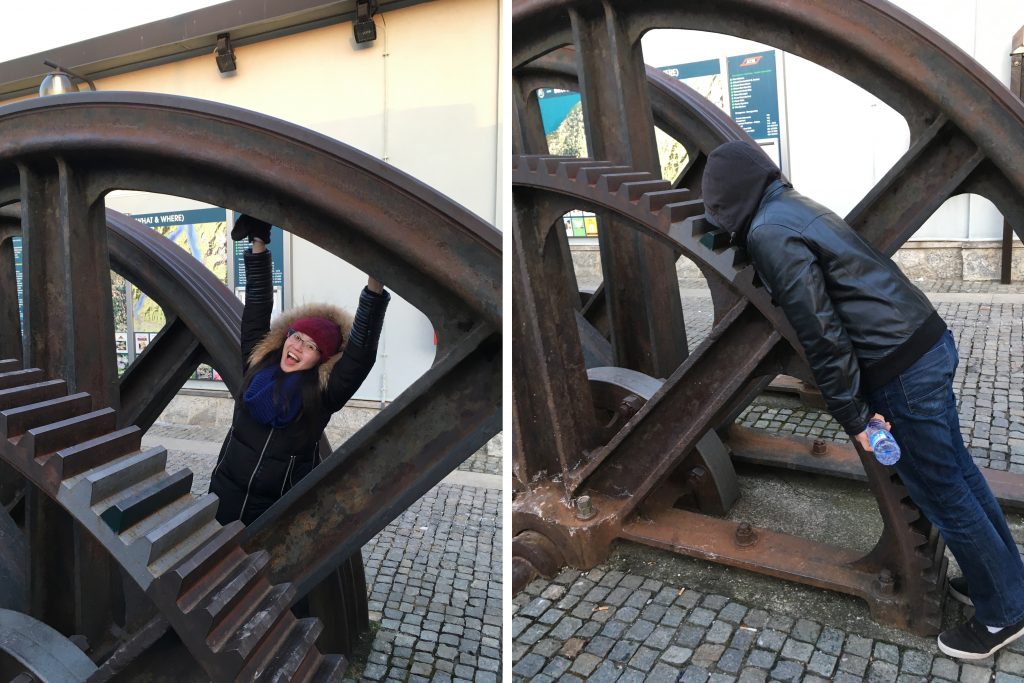 After that, we arrived in Zürich, aka my final destination for the next few months! I was supposed to continue on the tour and fly from Lisbon back to Zürich, but we (wisely) decided against it. Best of luck to my parents as they continue their automotive tour-de-force across Europe!