Hong Kong 2016
In October 2016, I had the amazing opportunity to go to Hong Kong for a case competition with some of my classmates at Queen's. Hong Kong is a pretty cool place. I think most of us experienced some degree of culture shock — whether that be from to new food experiences or seeing a full on temple/garden combo in the middle of the city!
As soon as we hopped off the plane, we wasted no time. Tsim Sha Tsui is beautiful at night.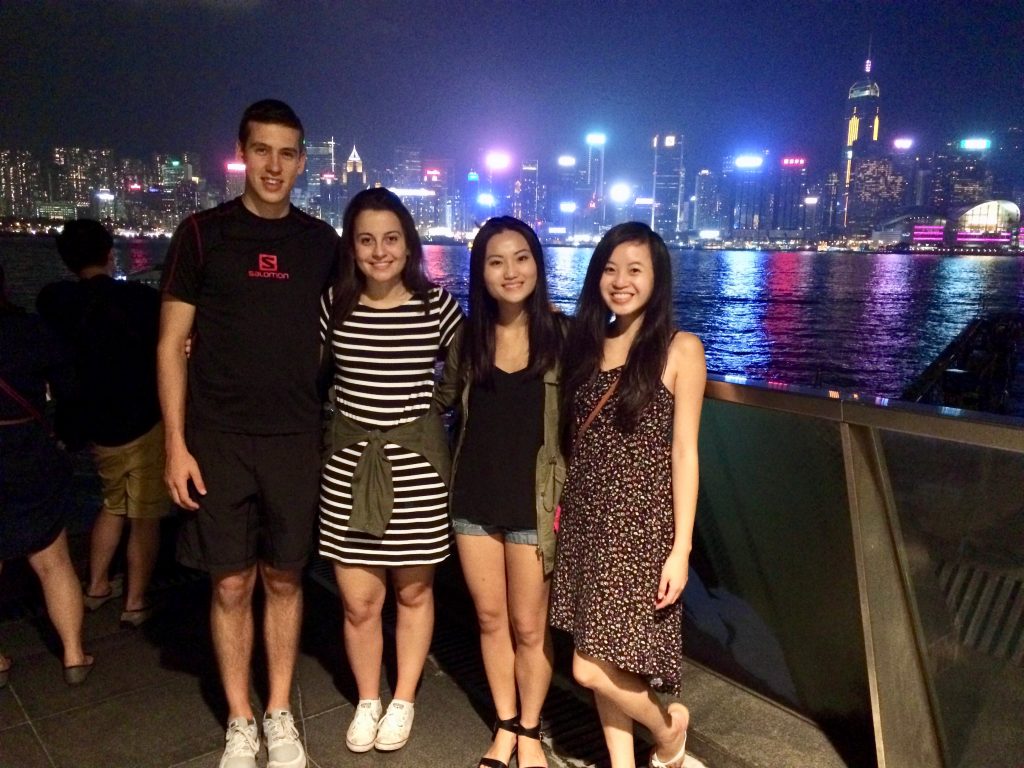 After a quick photo op, we headed off to dinner. Here's the thing about food in Hong Kong: if it looks cute, there is probably a 10% chance it tastes good too. But seriously, how can you resist something this precious? It's barfing custard!!!
The next day was still pre-competition, so we did more of the touristy thing (see: Victoria Peak picture above). In the evening, we had a delicious welcome dinner in Sai Kung, which is known for its seafood. Check out these huge fish — true-to-life-sized Charmaine for scale!
The next day, we toured around Mong Kok with our team buddy. We went shopping, which was a surreal experience. The malls are huge in Hong Kong! And the stores have some truly bizarre merchandise, such as this store filled with — wait for it — plastic. Babies. In fact, here's a picture of me scooping some up!! Side note: I actually bought one for my brother for Christmas. He loved it, I swear.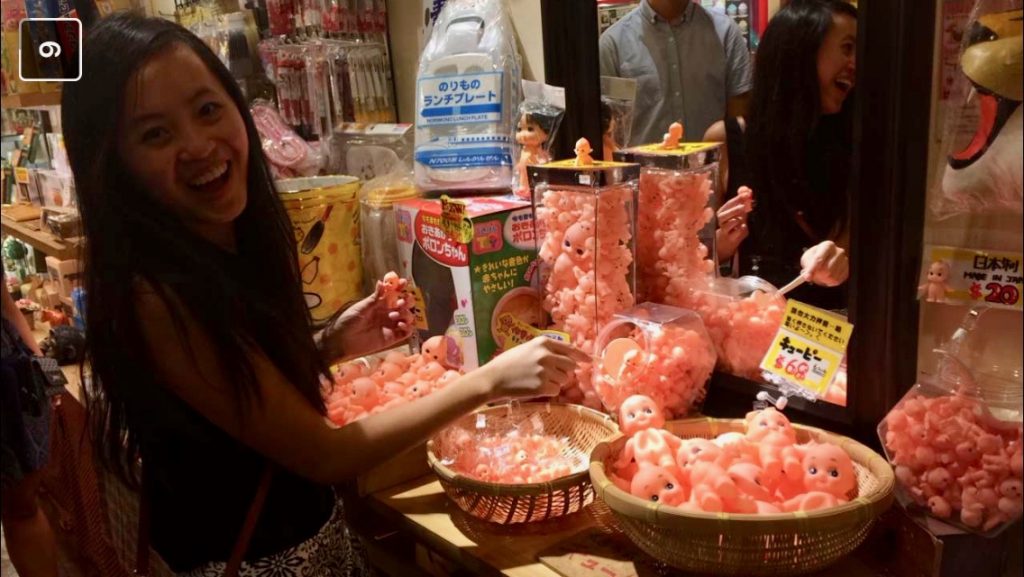 After the competition, we got a chance to eat at Din Tai Fung, a Michelin-star restaurant. We have Din Tai Fung in Canada too, but I think the Hong Kong establishment was better (sans the duck tongue). I mean, do the Canadian chains have this gigantic xiaolongbao (soup dumpling) statue? I don't think so!!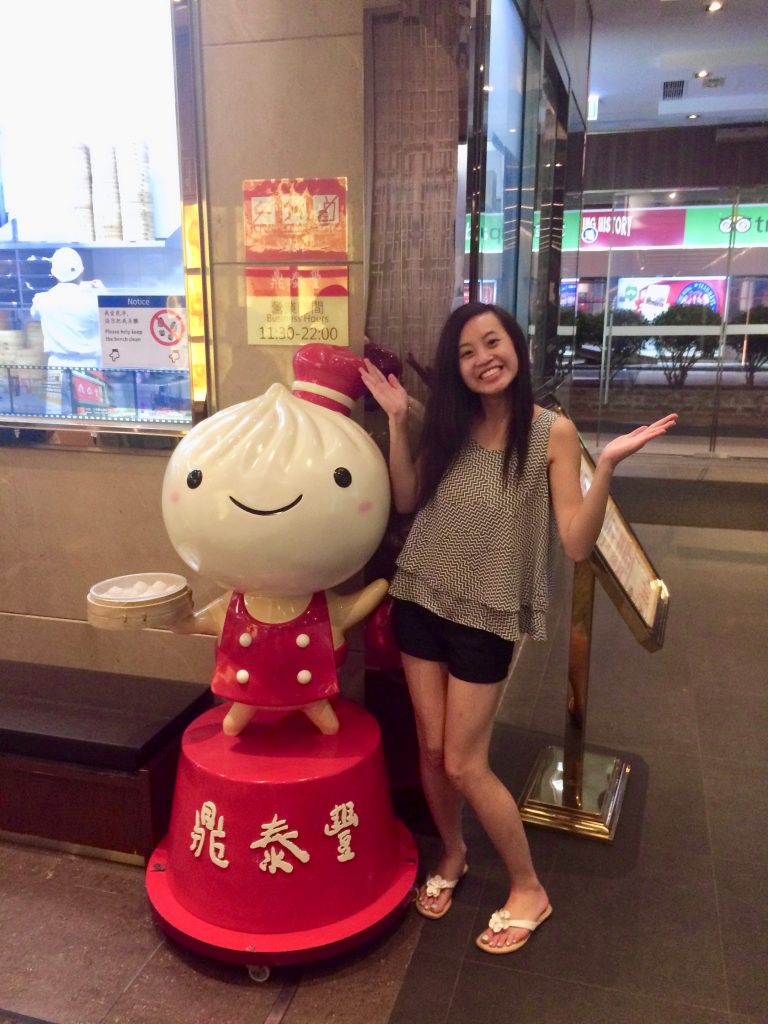 All in all, going to Hong Kong was an exciting adventure that broke from the monotony of the fall 2016 school term. I know these pictures don't reflect it, but we put in a lot of hard work throughout the weeklong competition, so it was great to experience some of the culture at the same time!