NZ Food Scene
You wouldn't think New Zealand is particularly known for food, but we actually had a bunch of notable meals out here!
Breakfast
As soon as we arrived at 5:30 am in Auckland, we hit the ground running at Federation Delicatessen. It's an old-school NYC-style Jewish delicatessen, and had amazing salmon latkes. The hot chocolate I ordered also came in an adorable light-bulb-esque mug!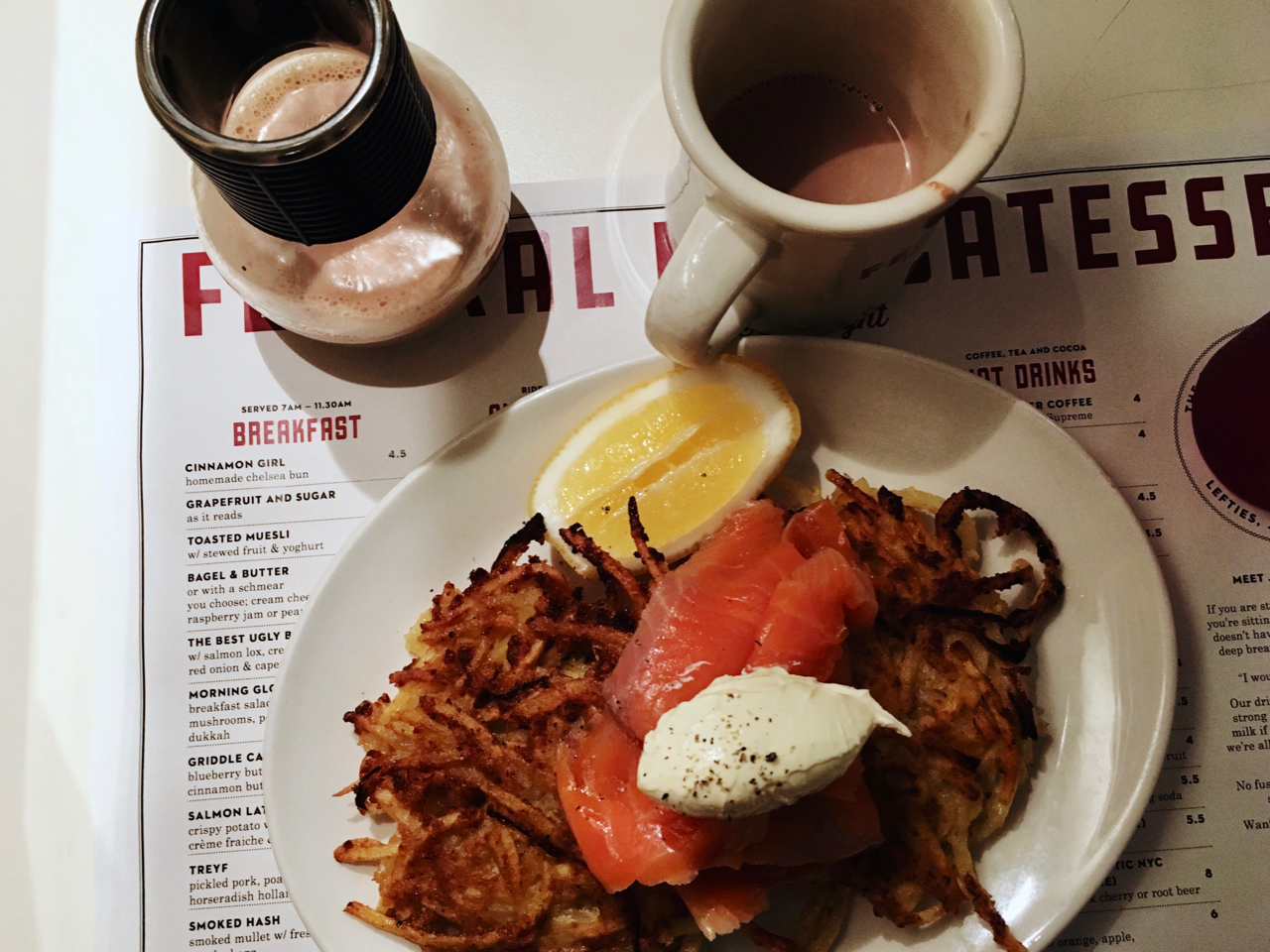 ---
A favourite brunch spot among the team was a place called Chuffed. I wasn't thrilled with the banana porridge I got the first time we went, but the mixed mushrooms I ordered on the second go-around redeemed the place for me. It didn't hurt that it was sickeningly cute inside as well.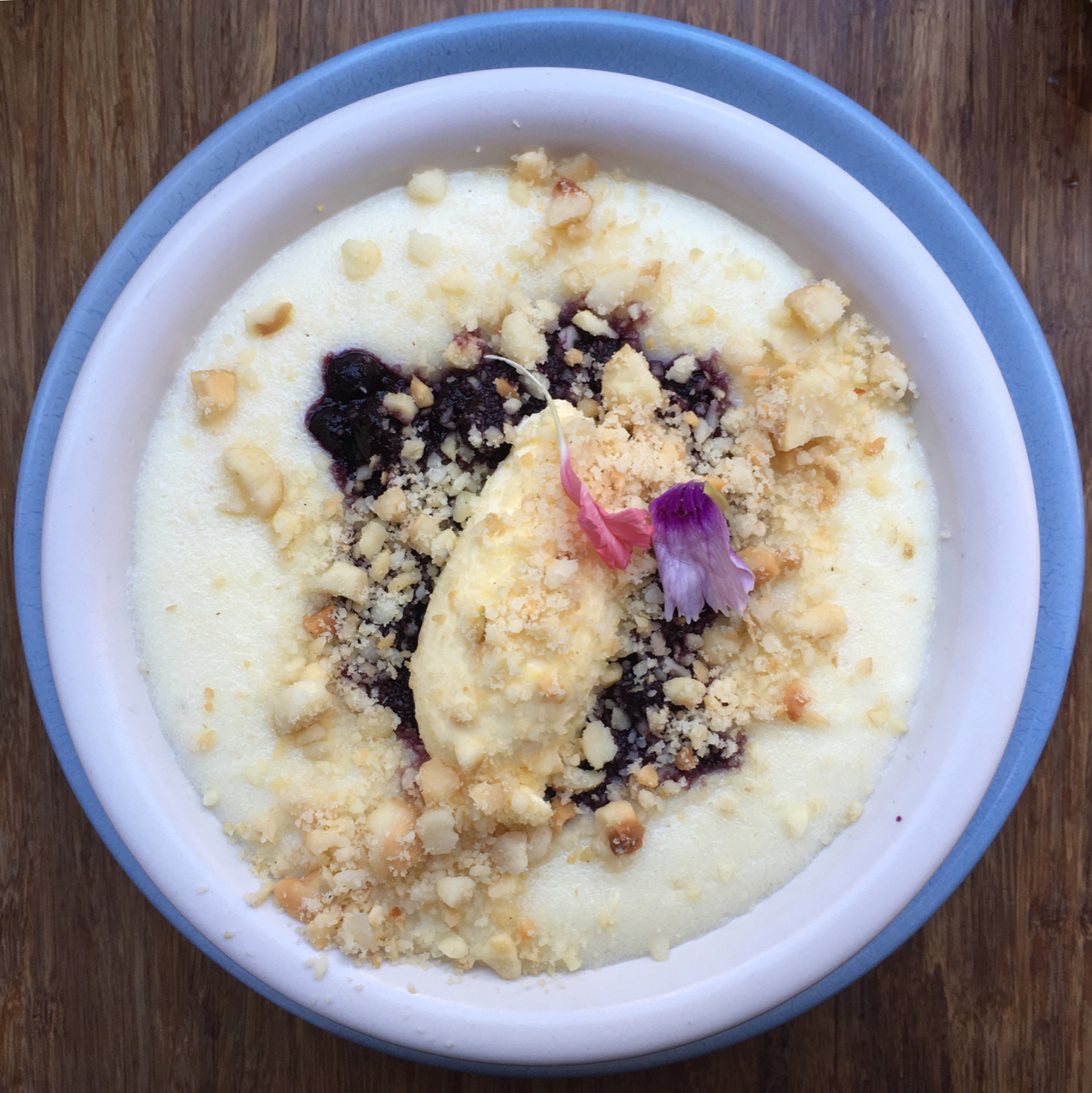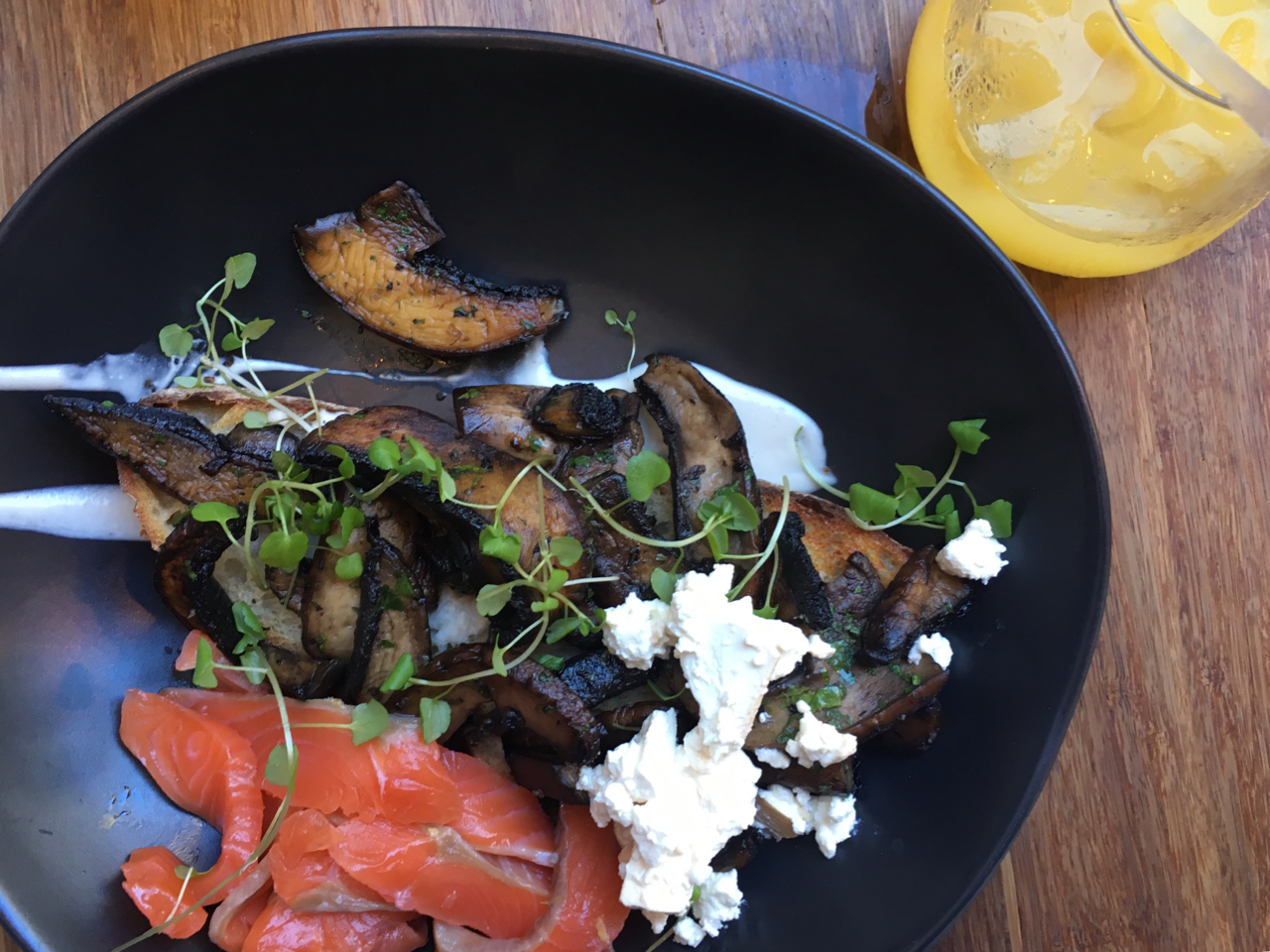 ---
Lunch
En route to Piha, there weren't too many food options available. Luckily, The Piha Cafe had generous portion sizes of great food. I ordered the suckling pig you see above.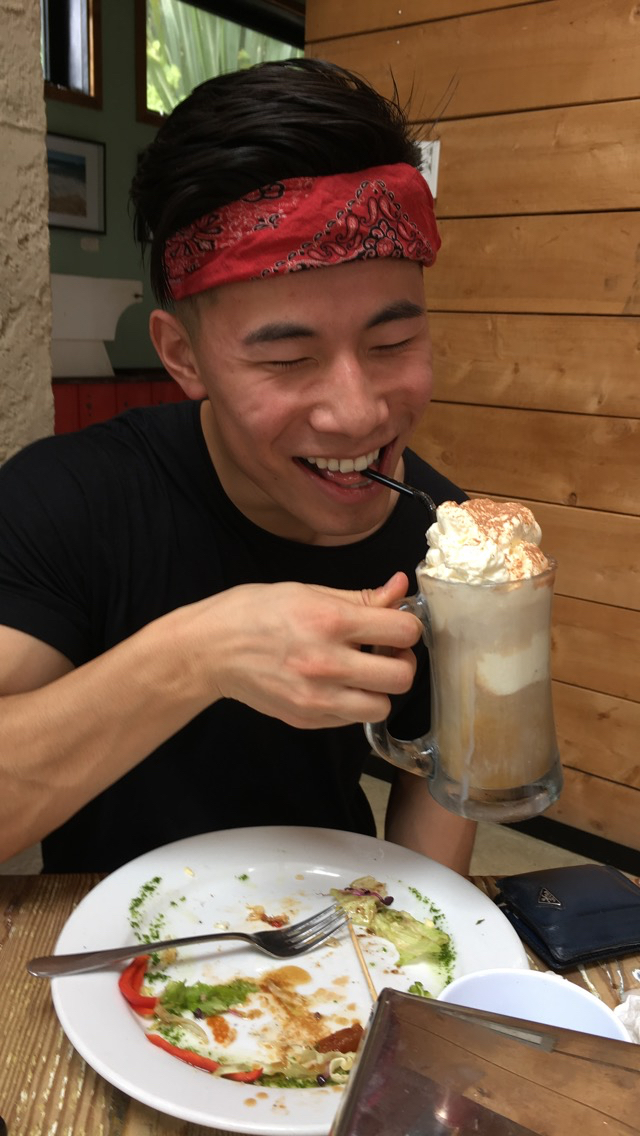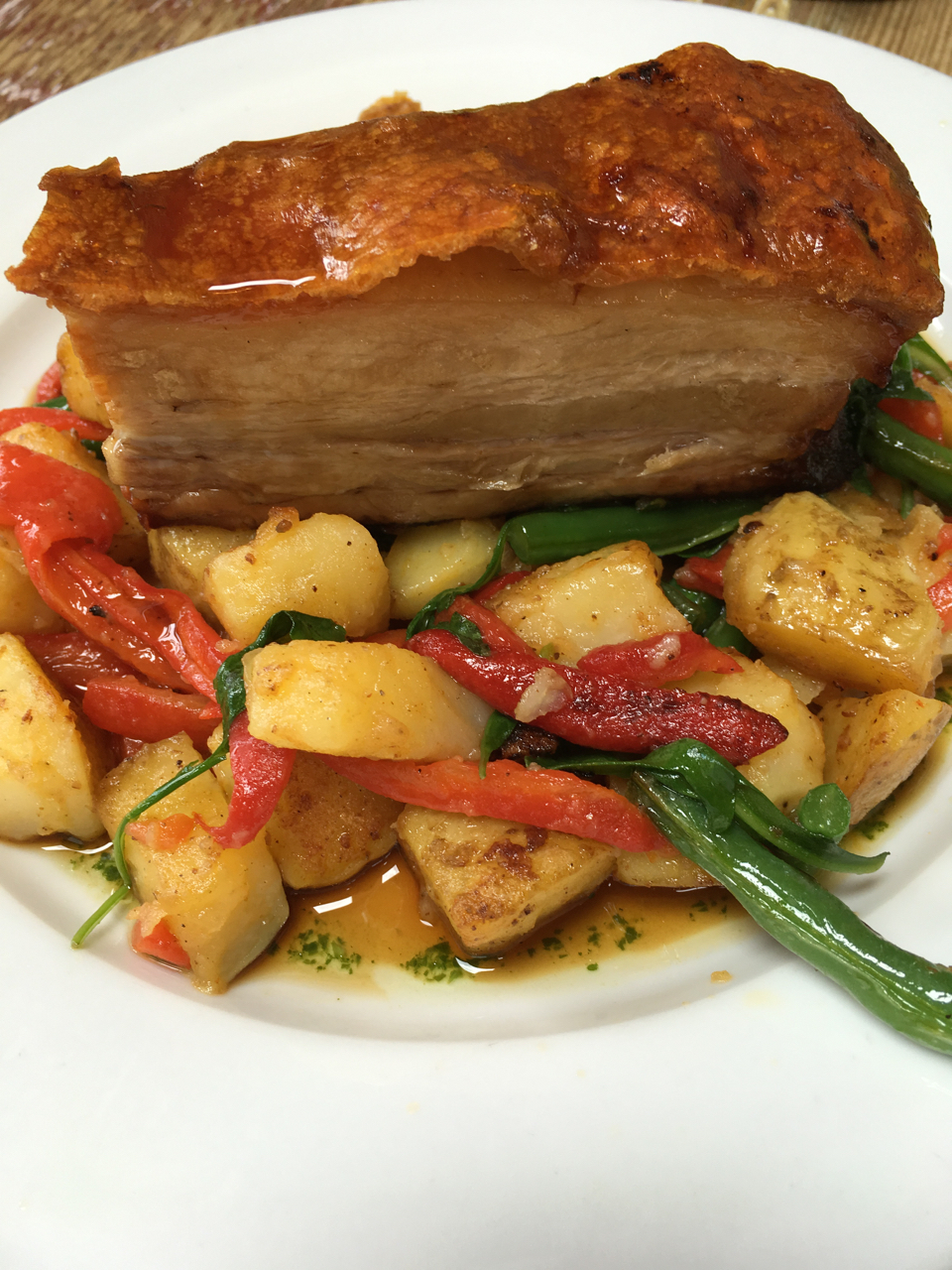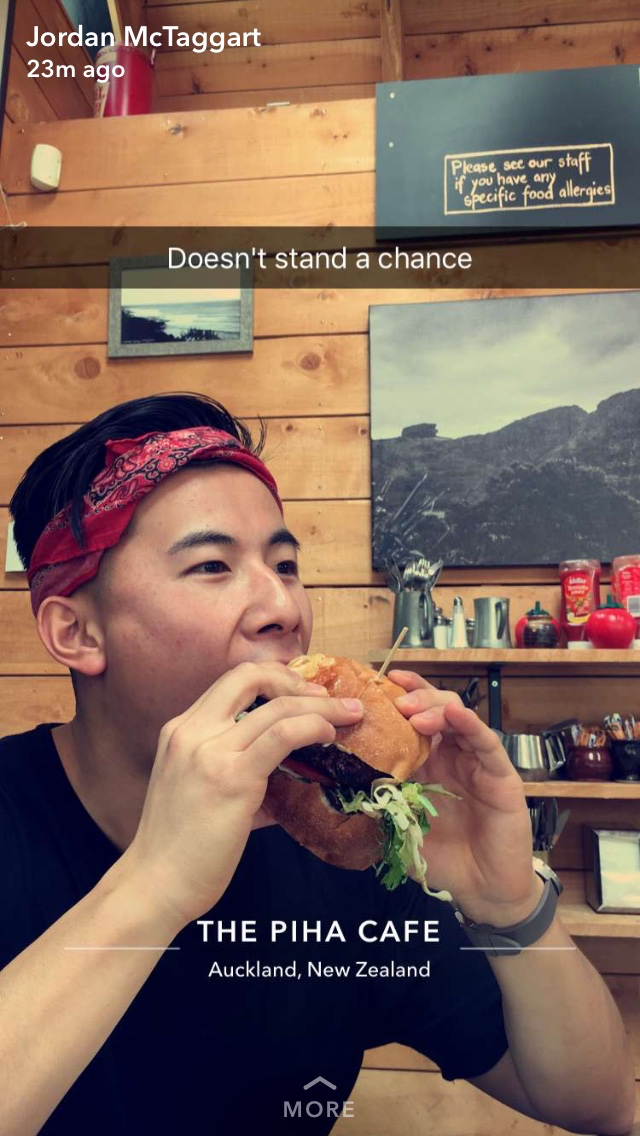 ---
We made two pitstops in Taupo en route from other places, and each time, we stopped for lunch at Pauly's Diner. Listen. I don't know what exactly they do with their burger buns, but I don't think I've ever had a bun so divine. It's somehow crispy on the inside but soft to bite into, and buttered to perfection. The deep fried mac and cheese and lime smoothie weren't quite as great (tbh tasted like a heart attack waiting to happen), but order a burger here and you can't go wrong.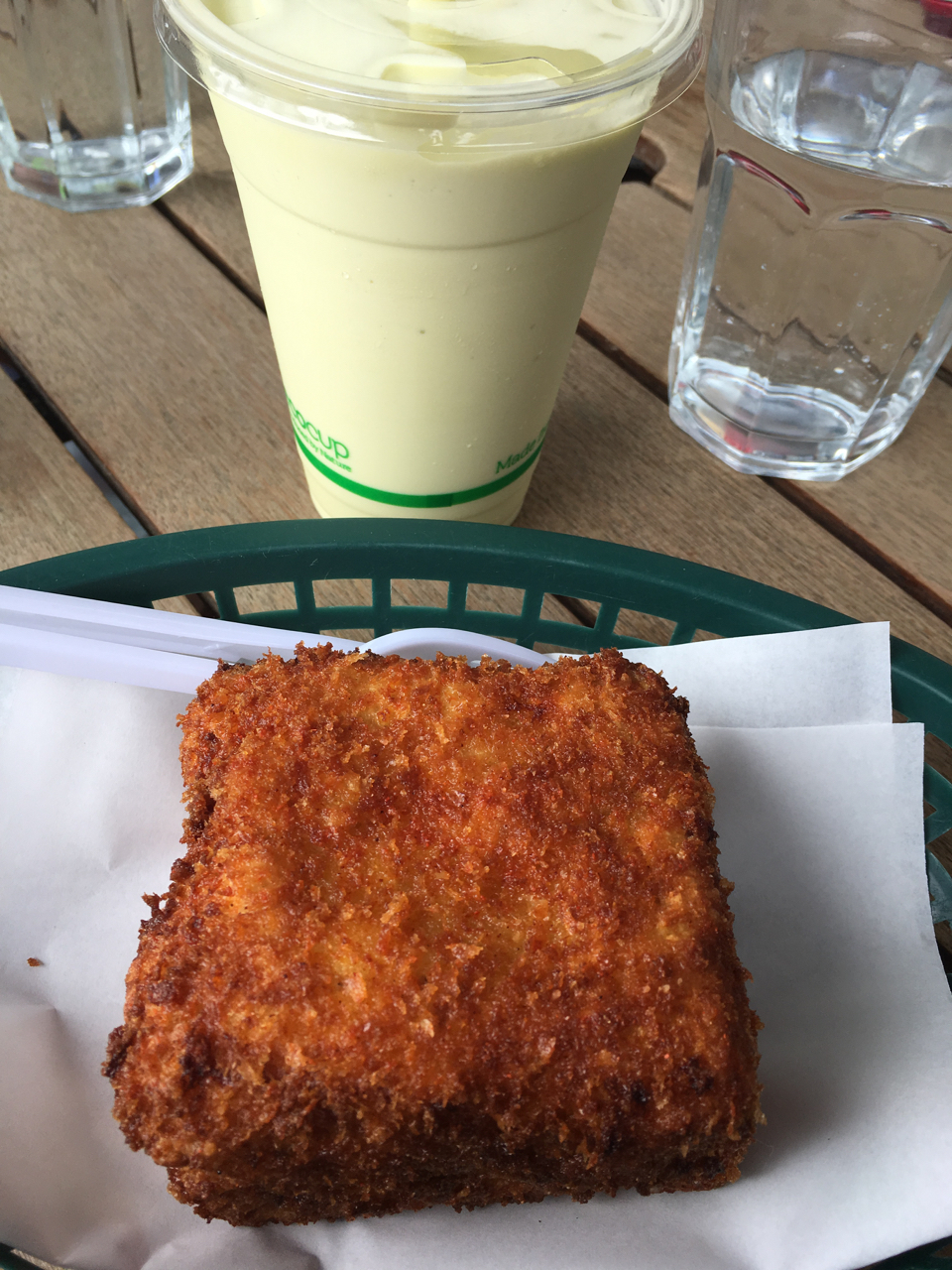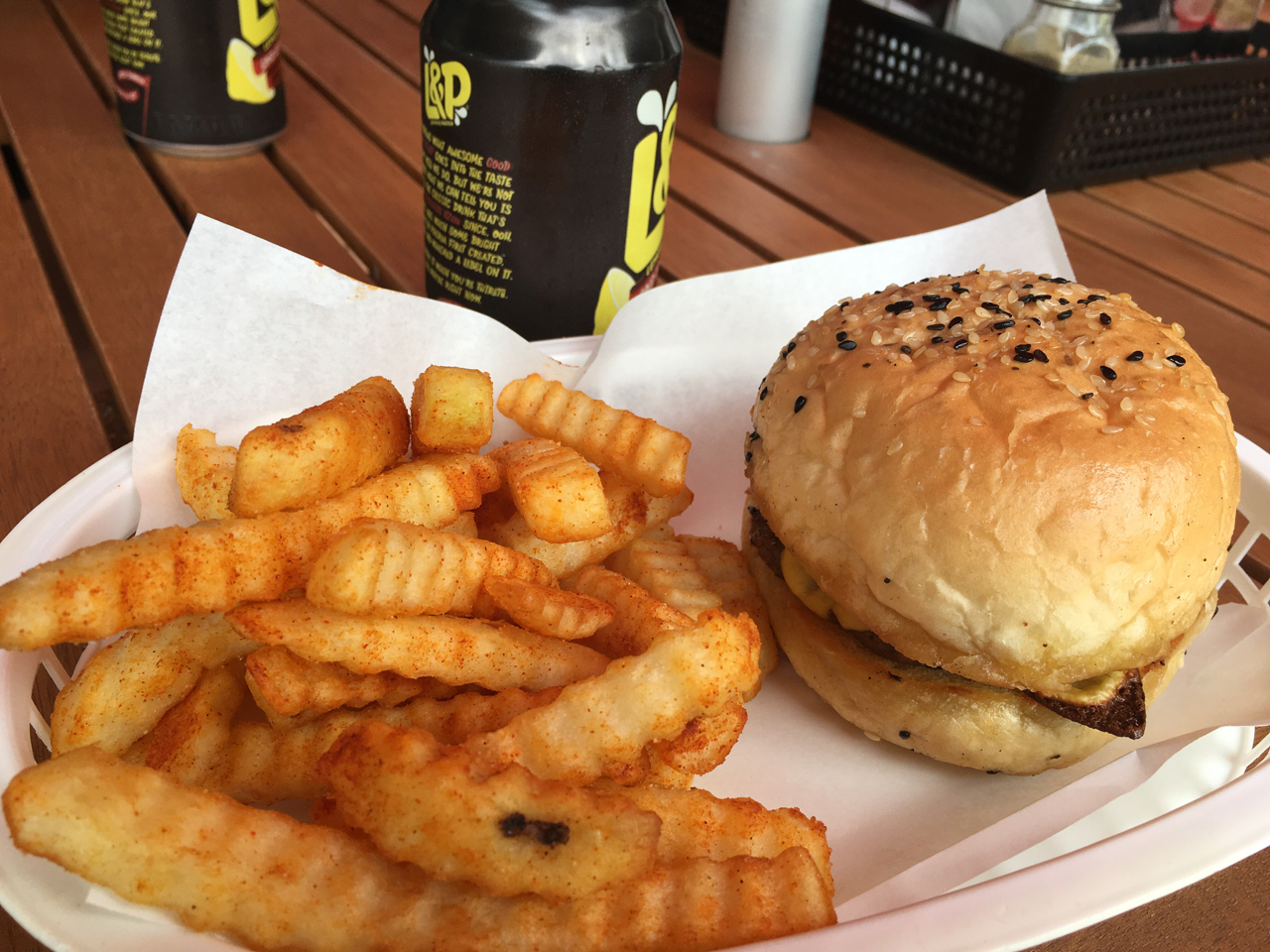 ---
Dinner
On the first evening, we brought our team buddy Spencer to a delicious seafood meal at Depot. We stuffed our faces with oysters and clams. Once the dessert menu came around... well, surely it was perfectly reasonable for us to order one of everything? Here we have a chocolate tart, creme brulee, and panna cotta. There's always a second stomach for dessert!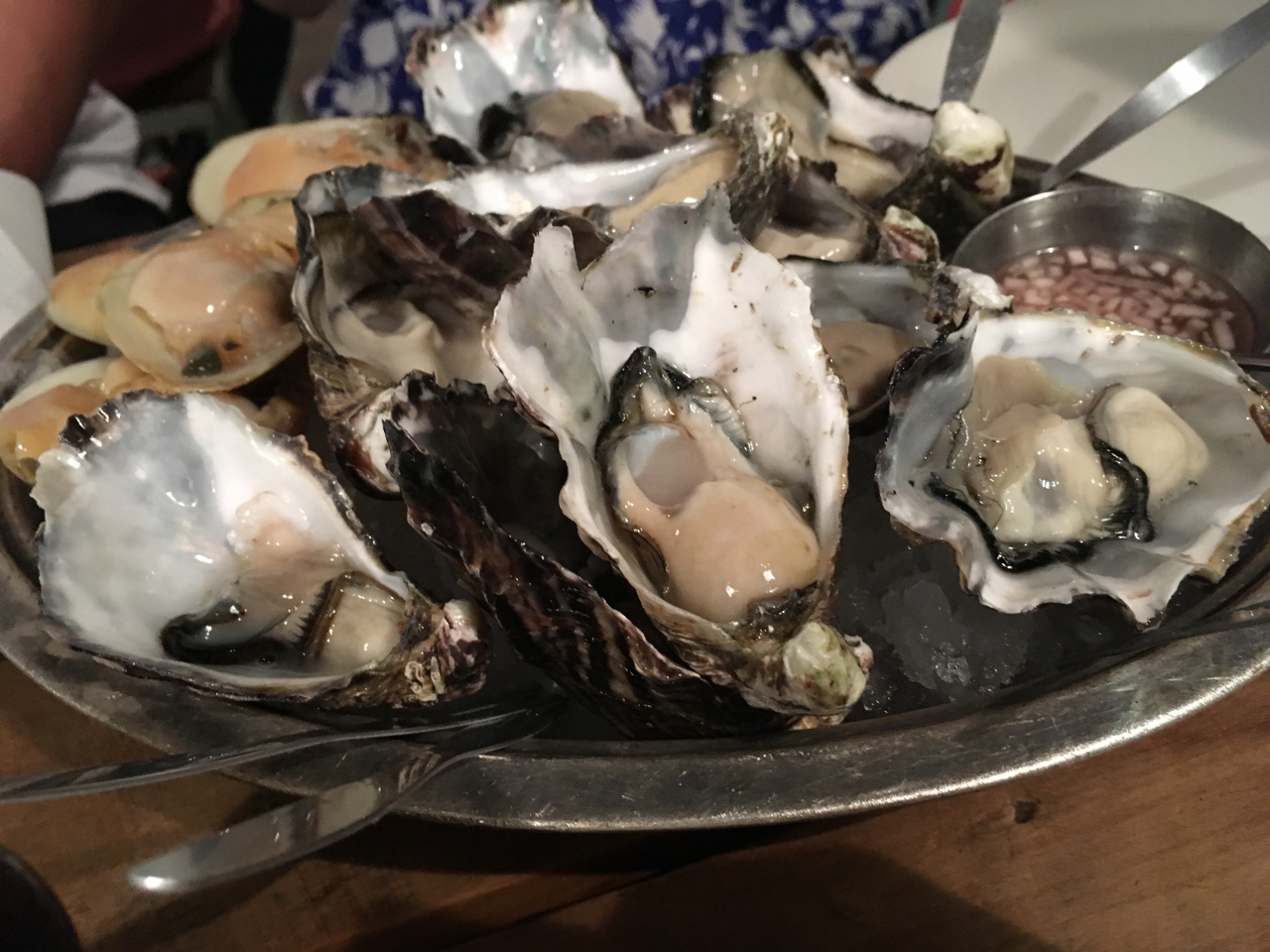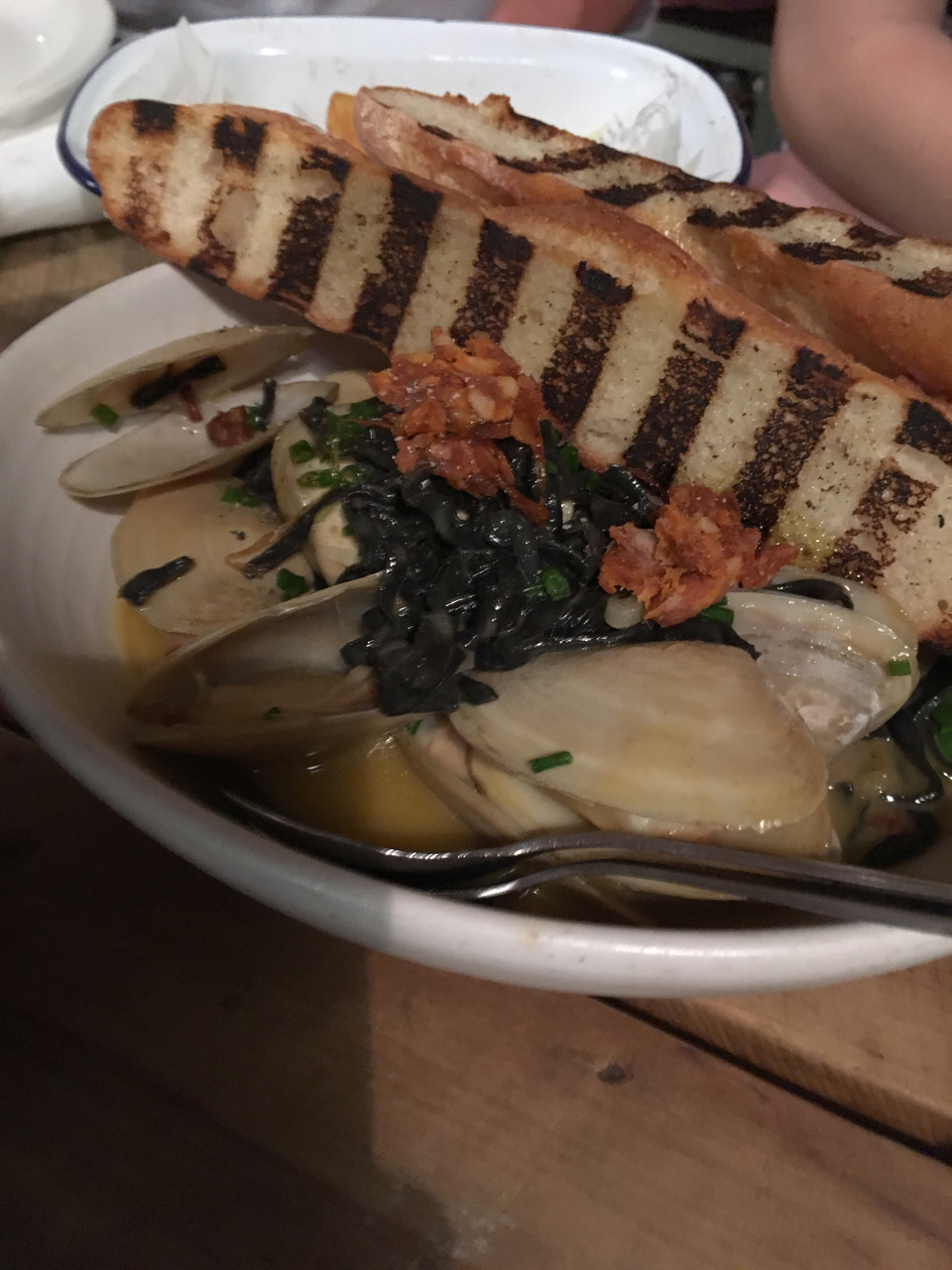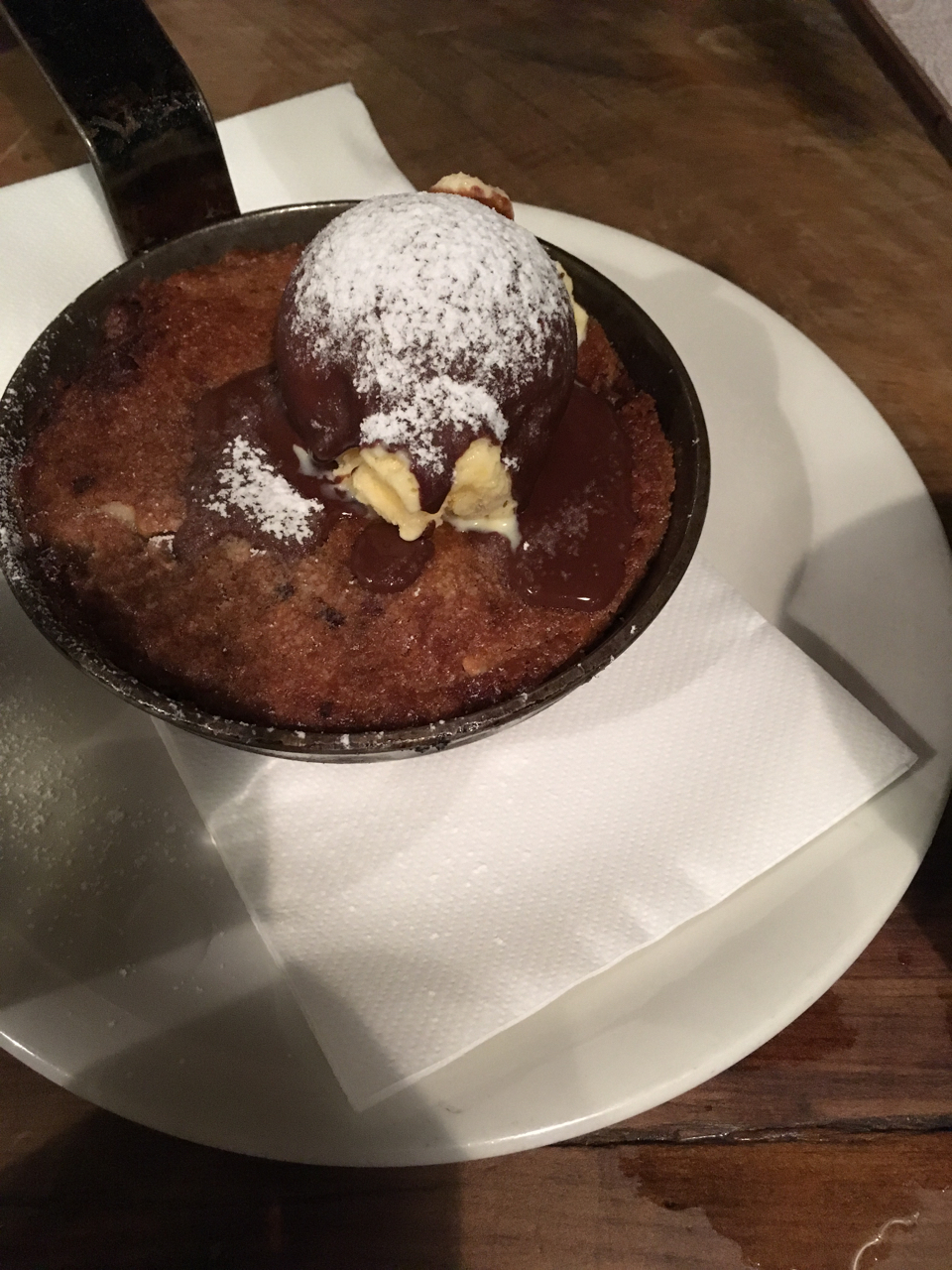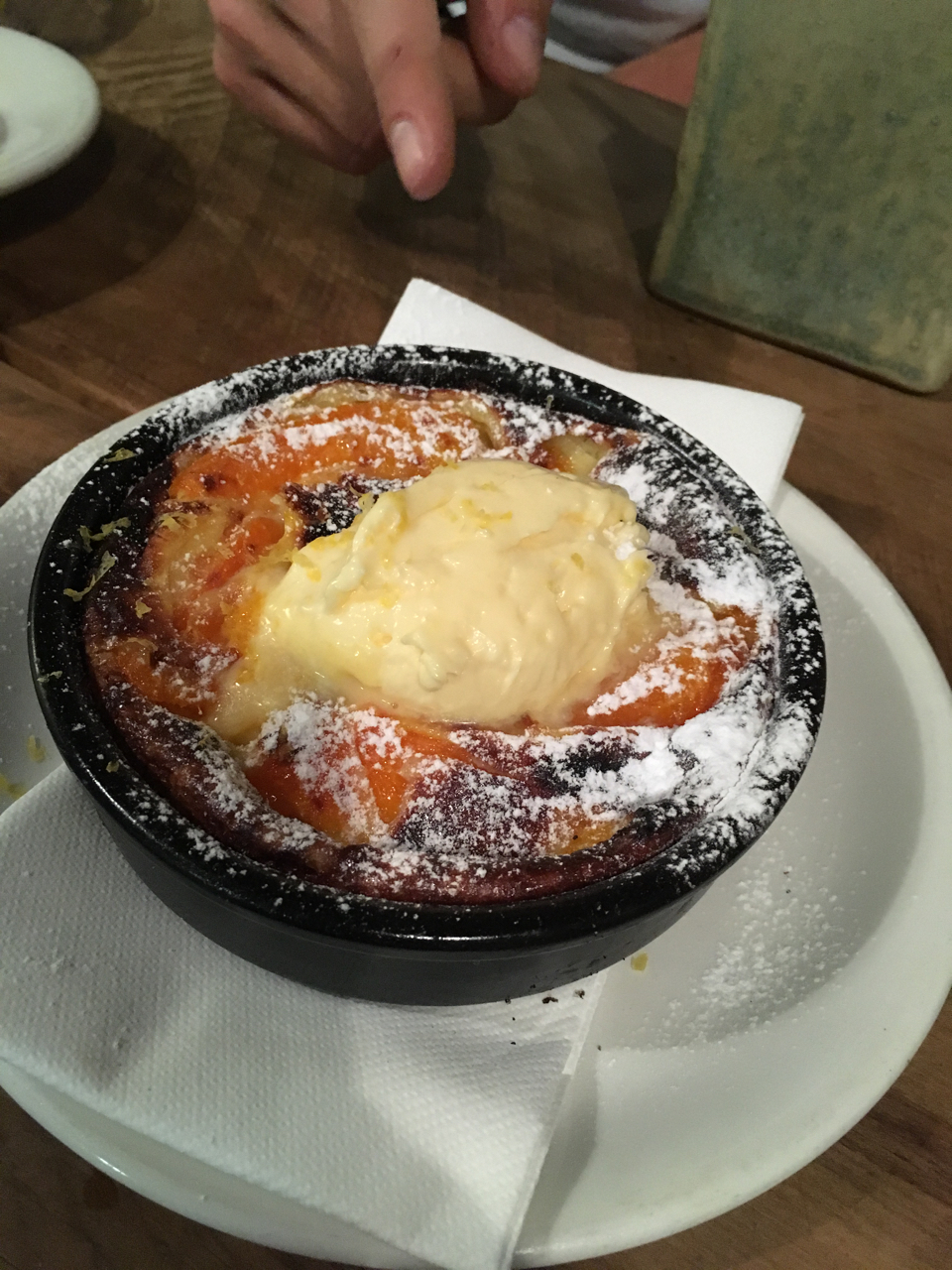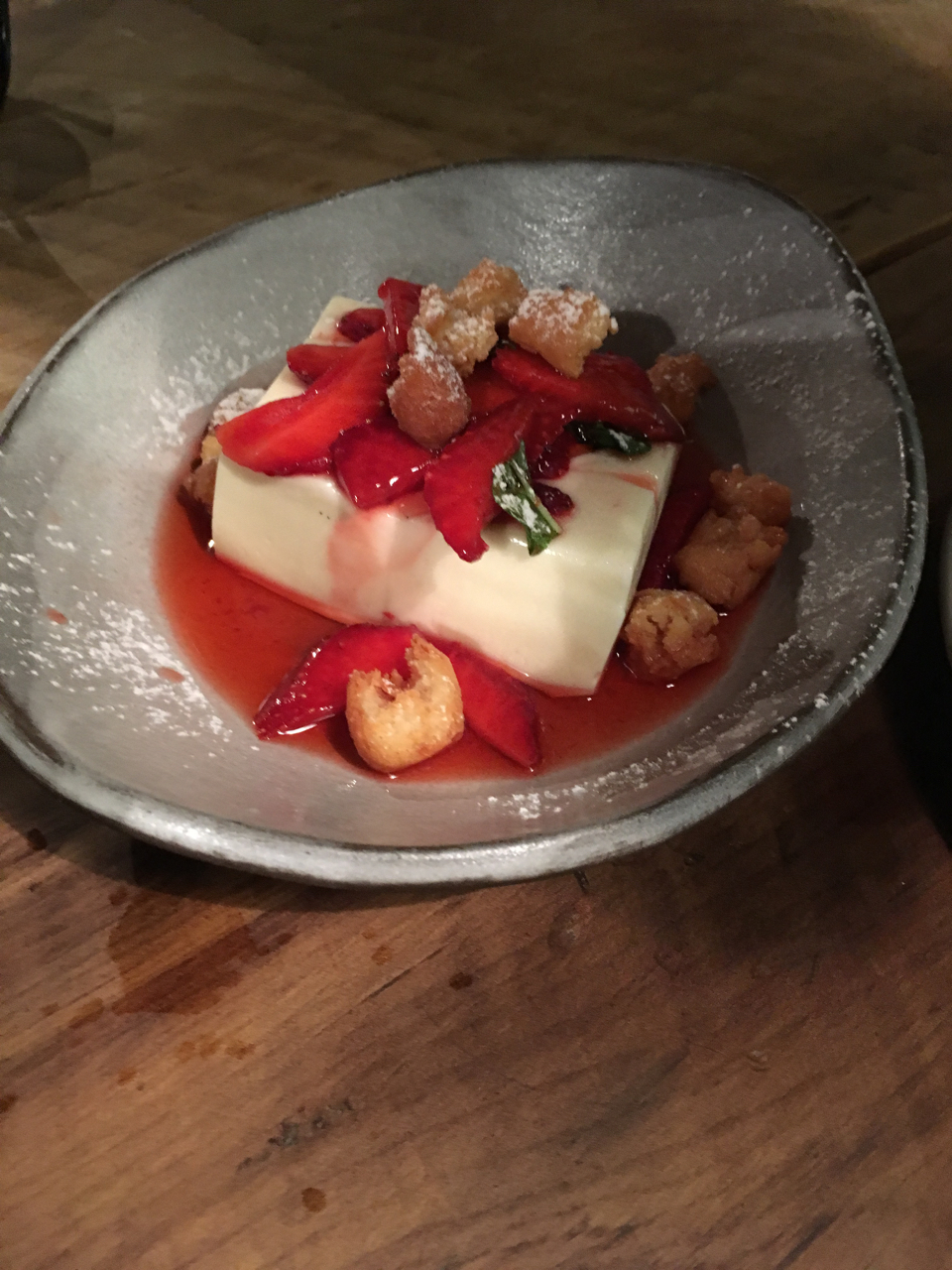 ---
The French Cafe was our big splurge meal of the trip. When we went, it was still run by its original owners of 20 years, Simon Wright and Creghan Molloy-Wright. Just a few short months later, the Wrights wanted a lifestyle change and sold The French Cafe to Sid and Chand Sahrawat. This is notable because Sid and Chand own the other highly acclaimed restaurant in Auckland, called Sidart. We struggled between the two restaurants when making our reservation, and I guess the good thing is that now you don't have to?? Unfortunately, you won't be able to re-create the exact charm we did during our dining experience, but I'm sure the restaurant is still in good hands.
Highlights from this meal include kingfish ceviche, buttermilk quail, wagyu aged beef, and the chocolate explosion you see on the plate.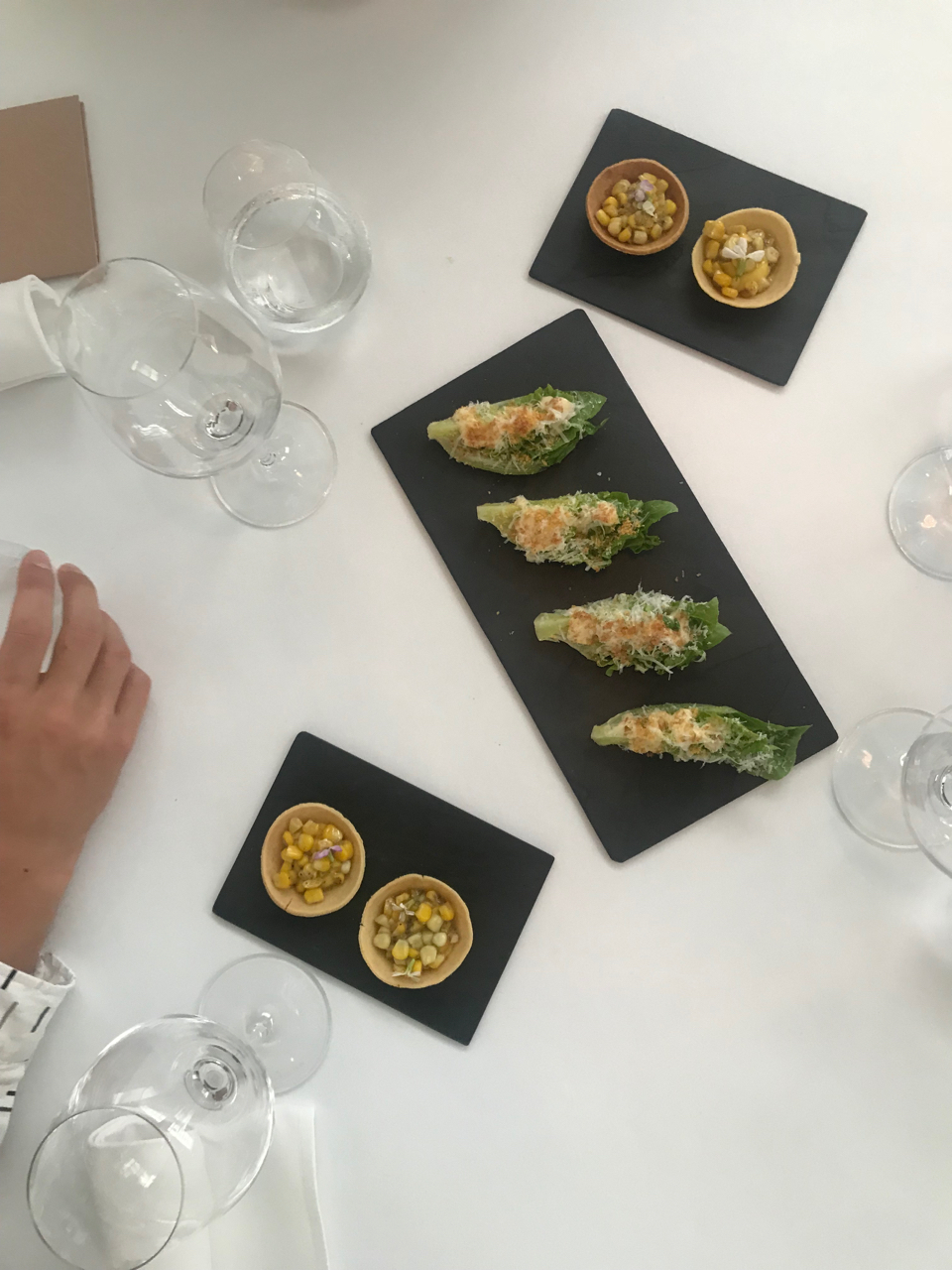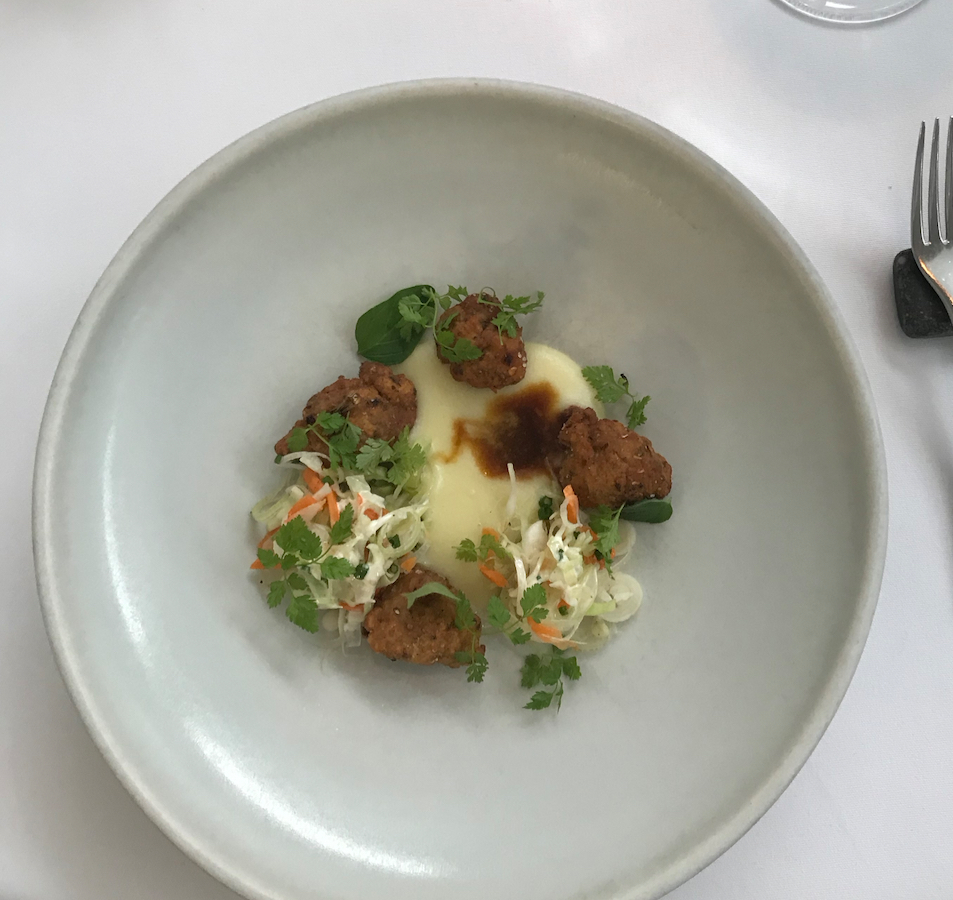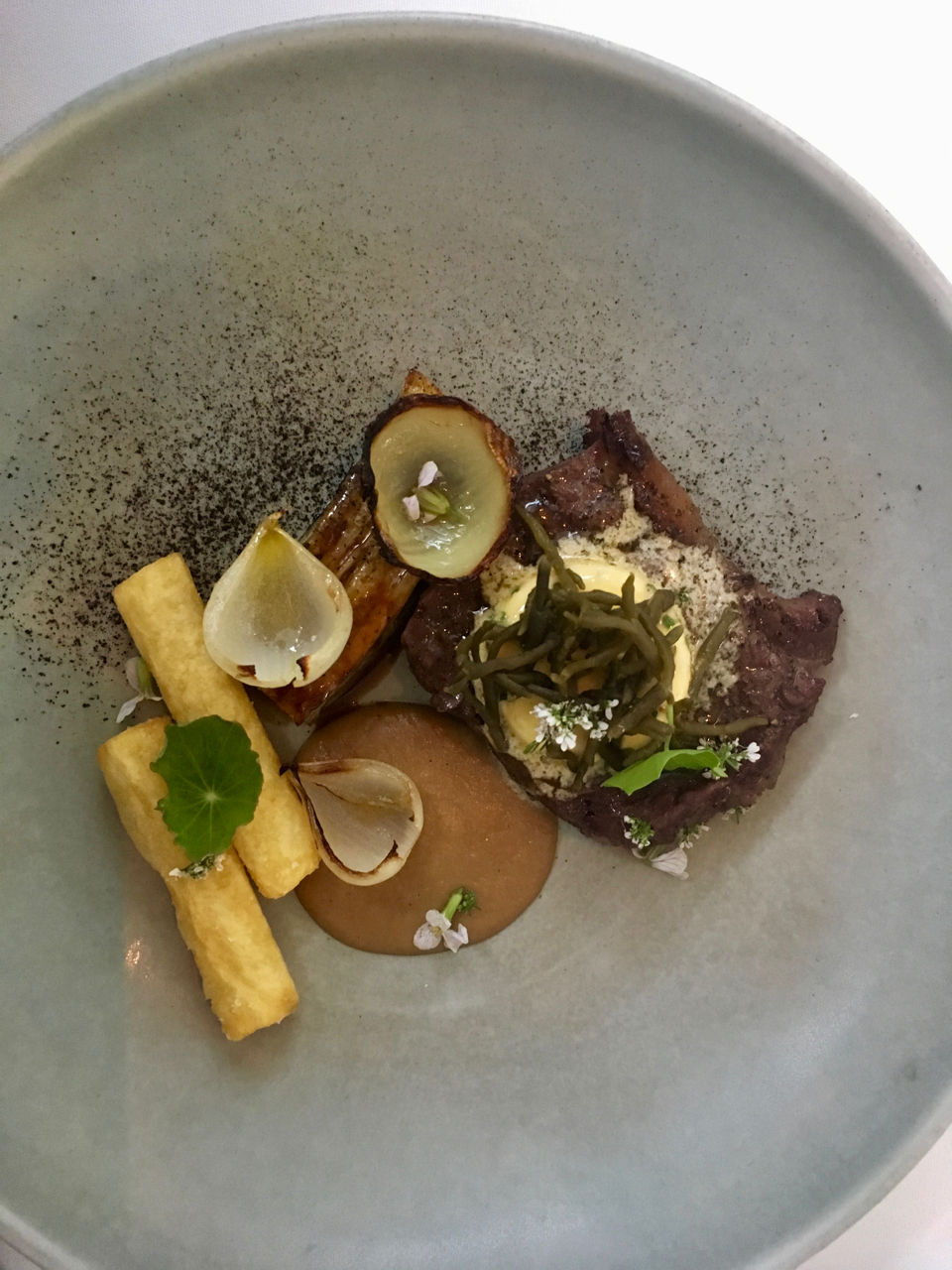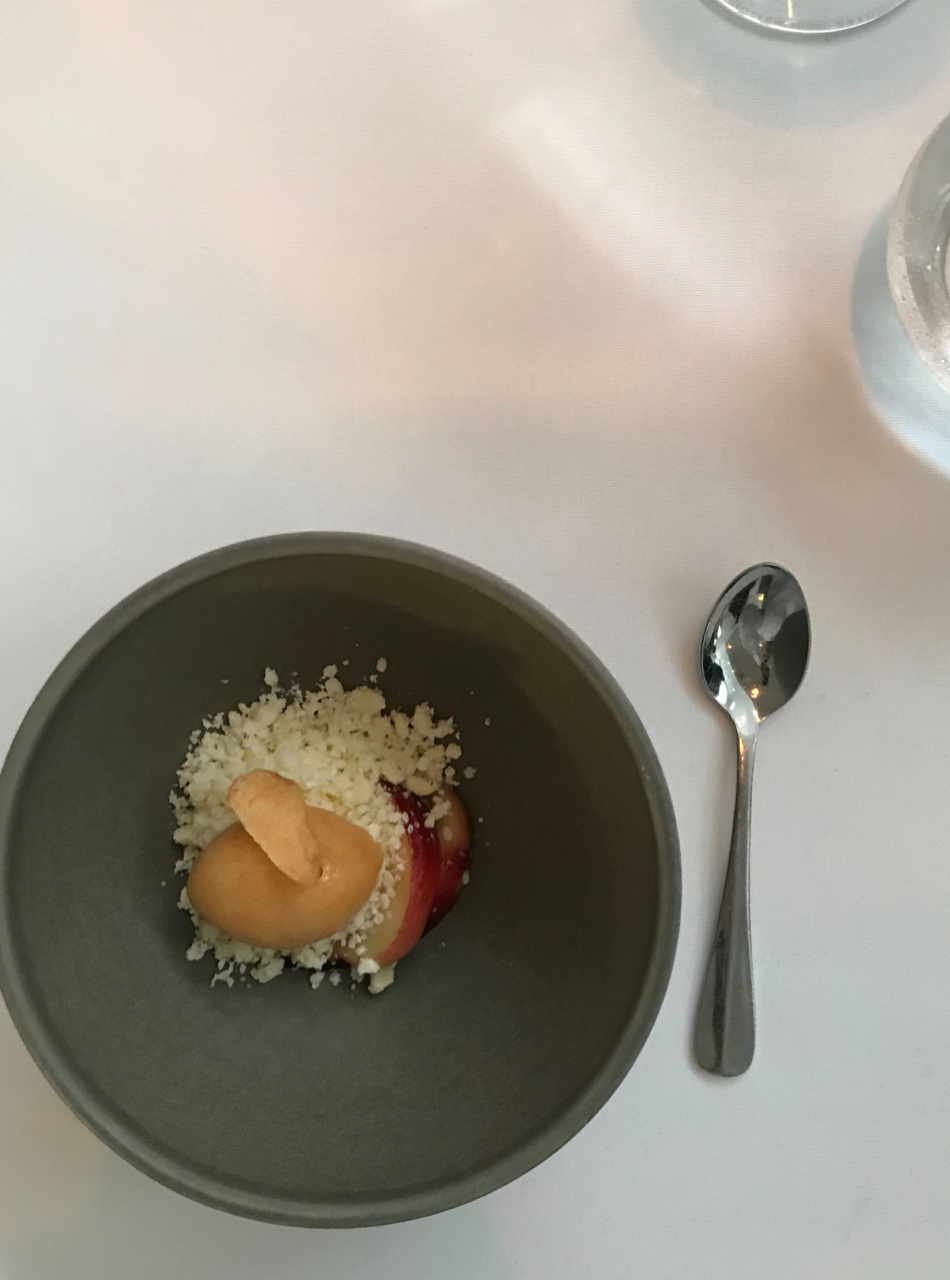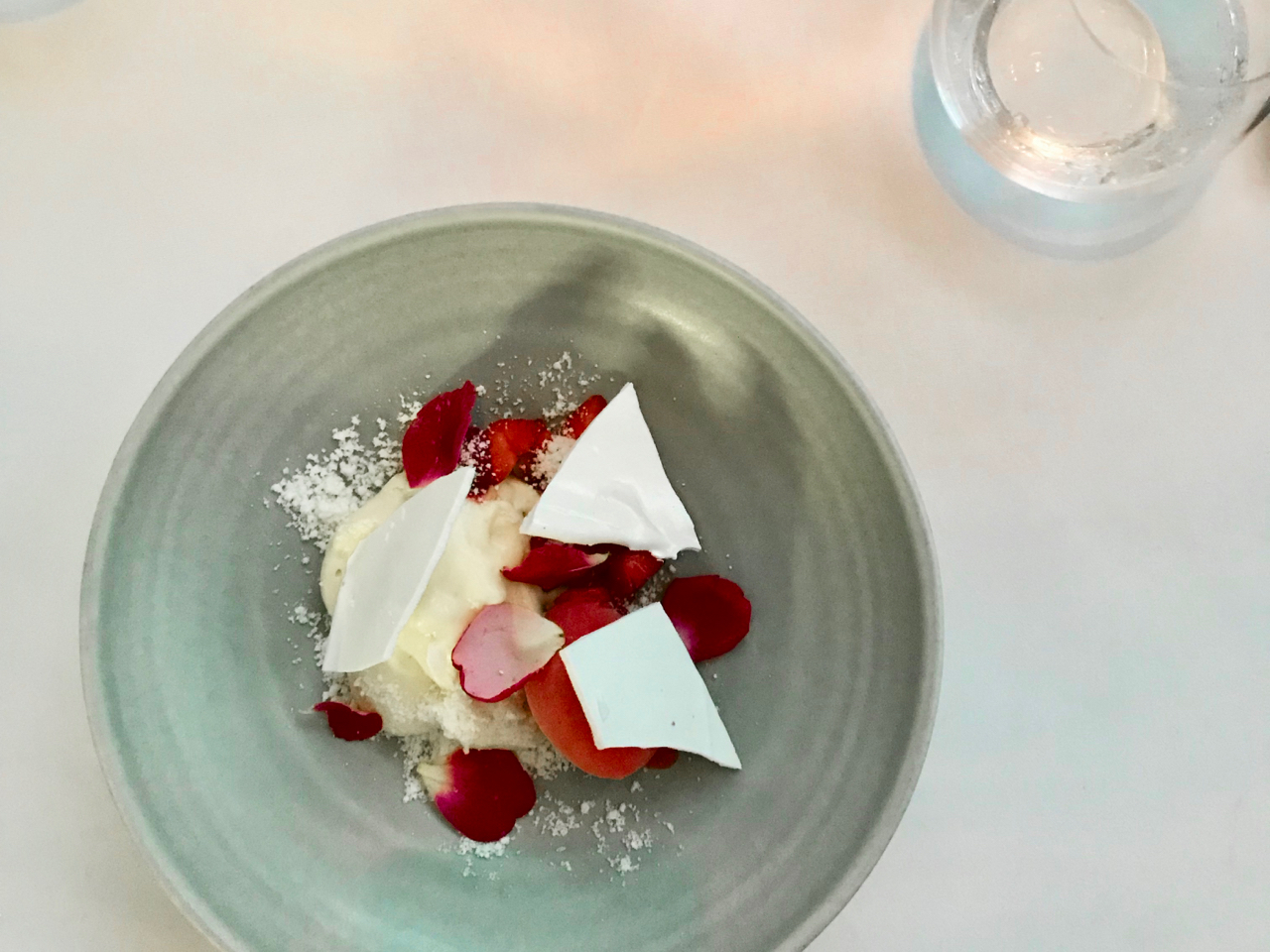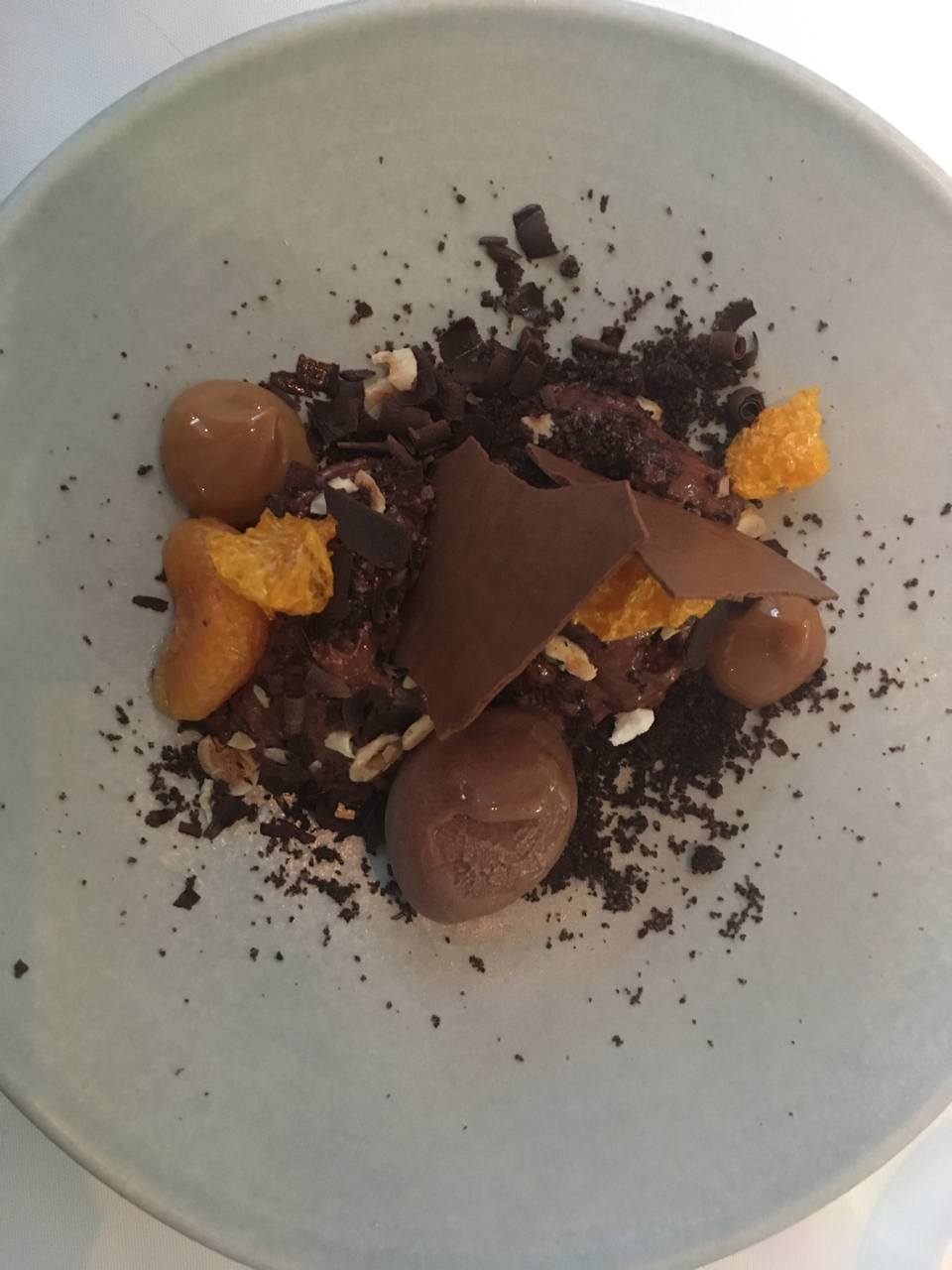 ---
Ortolana is an Italian restaurant in a design-friendly area of Auckland. It was cute, but a bit pricey for what we ordered. Intriguingly, they initially put us (a group of young people) at a table outside in the blustering cold and wind, and only after we ordered a lot, did they move us indoors. Hmm... clearly their service isn't the most consistent.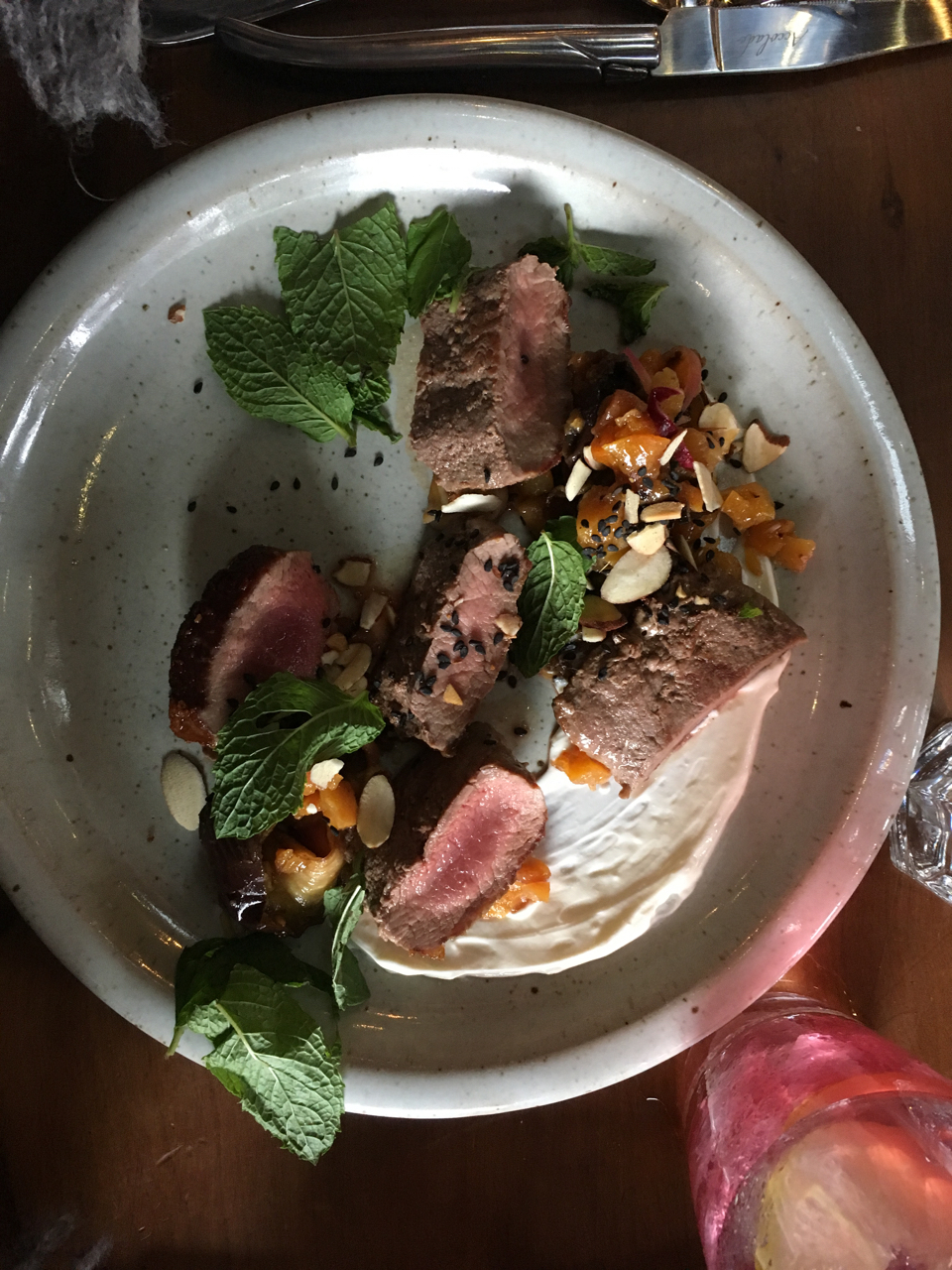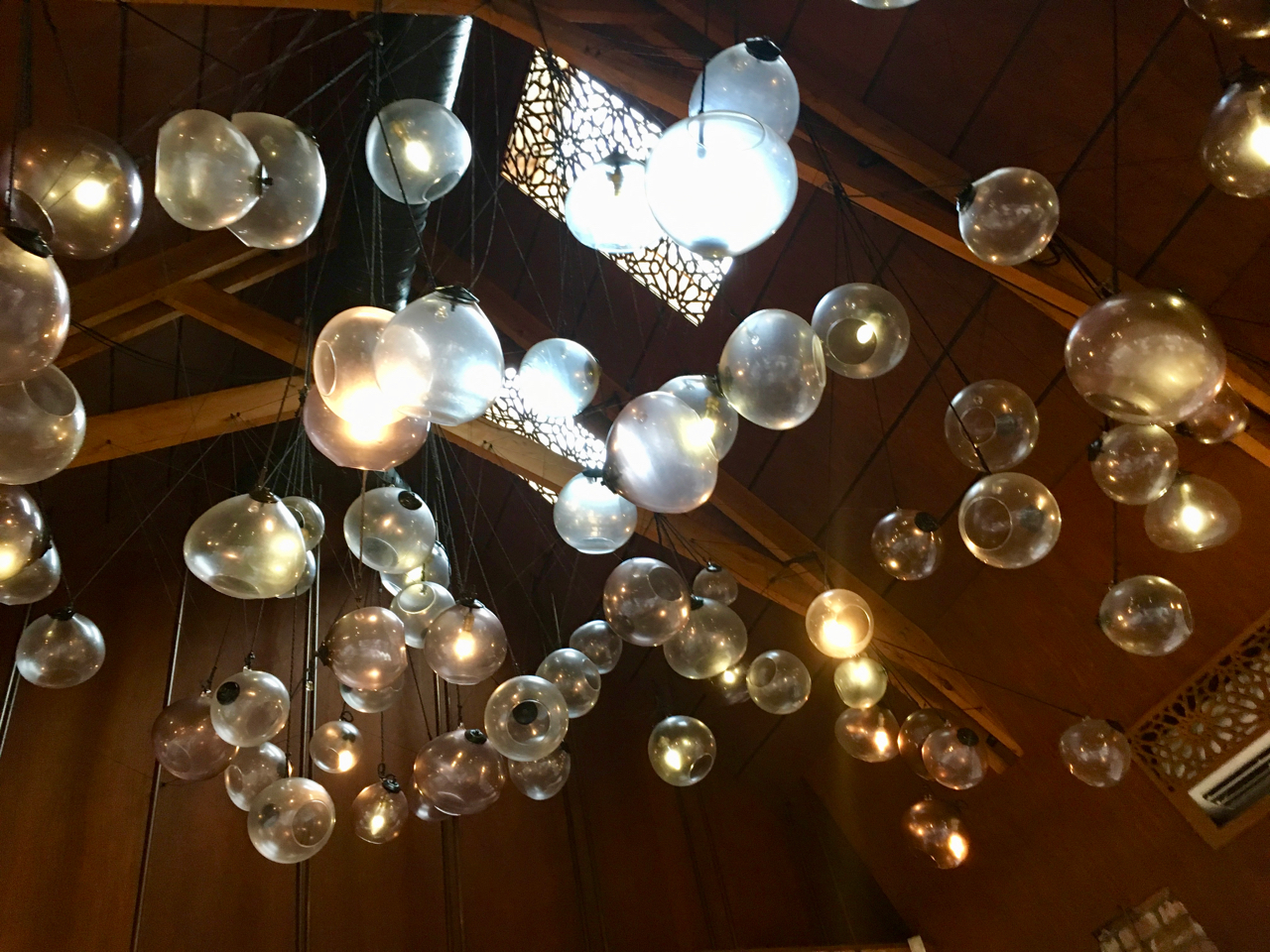 ---
We also ate twice(!) at a place called Cafe Hanoi, which seemed like the Vietnamese, upscale-ish equivalent of what Pai is for Thai food in Toronto. As in, it has the ambiance to make it accessible to the business/work crowds, but in my opinion, isn't as good as any authentic, hole-in-the-wall kind of joint at half the price. All the dishes had an overpowering amount of coconut, so that was my main issue. As far as Vietnamese food goes, it's super pricey and can't serve up a decent pho (table-stakes!!!). Go if you want some other hard-to-find Vietnamese dishes though, such as banh xeo.
Since I wasn't a fan, I didn't take any pictures here.
---
While trekking to do the 21km Tongariro Crossing, we came across the dilemma: What on earth is there to eat in Tongariro? Turns out, instant noodles are a safe bet (bring some with you! It's highway robbery at the hostel). We exhausted the one restaurant, aka Eivins Bar, which wasn't particularly inspiring, and also ate pub food at Schnapps Bar with our McGill friends. Wouldn't say nachos and onion rings make a particularly healthy/balanced meal, but a 21km hike day surely counts as a cheat day?!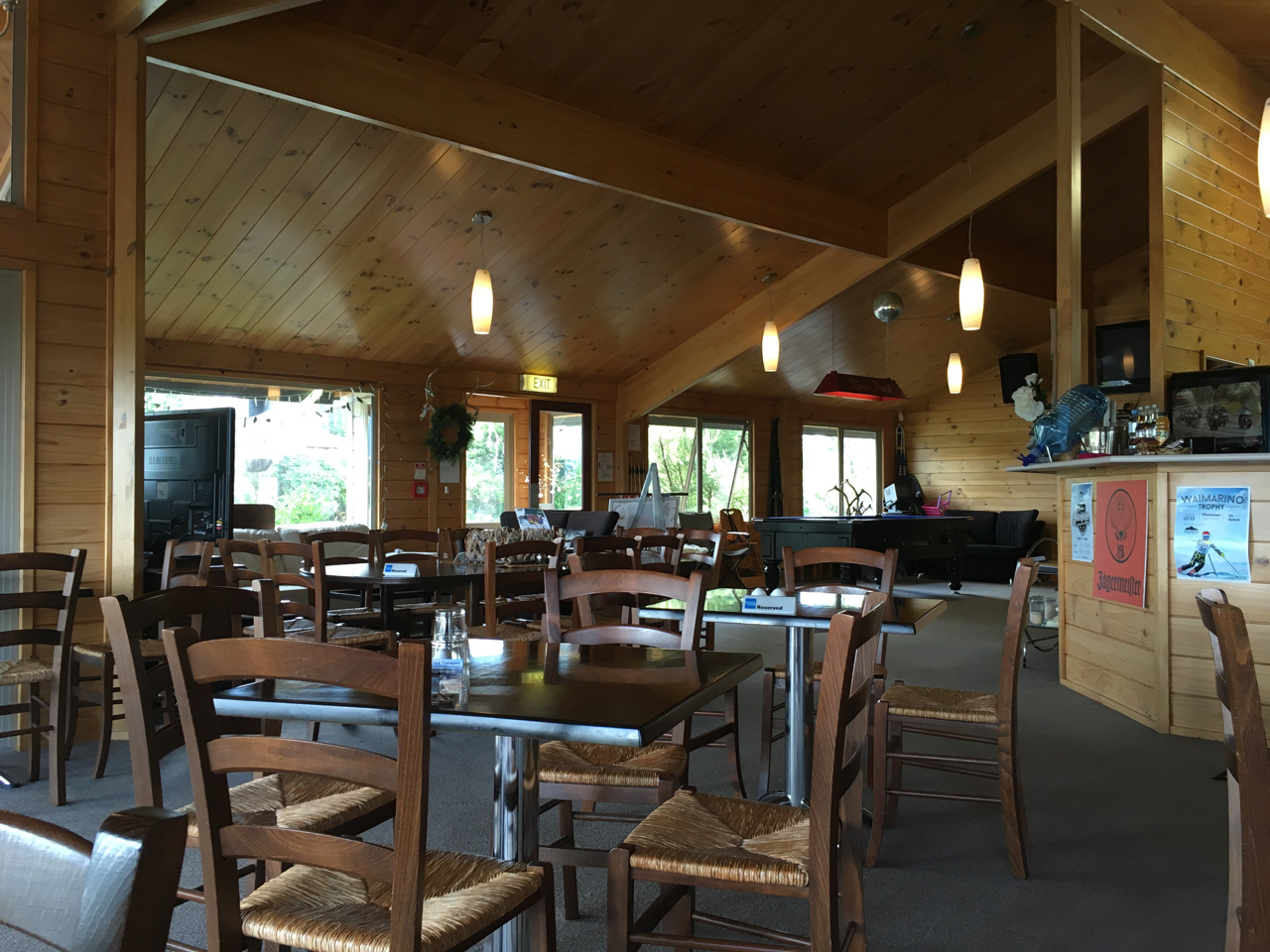 ---
There's a super cool place in Rotorua called Eat Street, and it has a wide variety of upper-to-mid-range dining options. We went for a cool mid-range sausage place (think WVRST in Toronto) called SOBAR, and it was pretty good! There were better options around, but unfortunately, we either weren't patient enough to wait or hadn't booked them far enough in advance. In particular, I've heard Atticus Finch is well-renowned.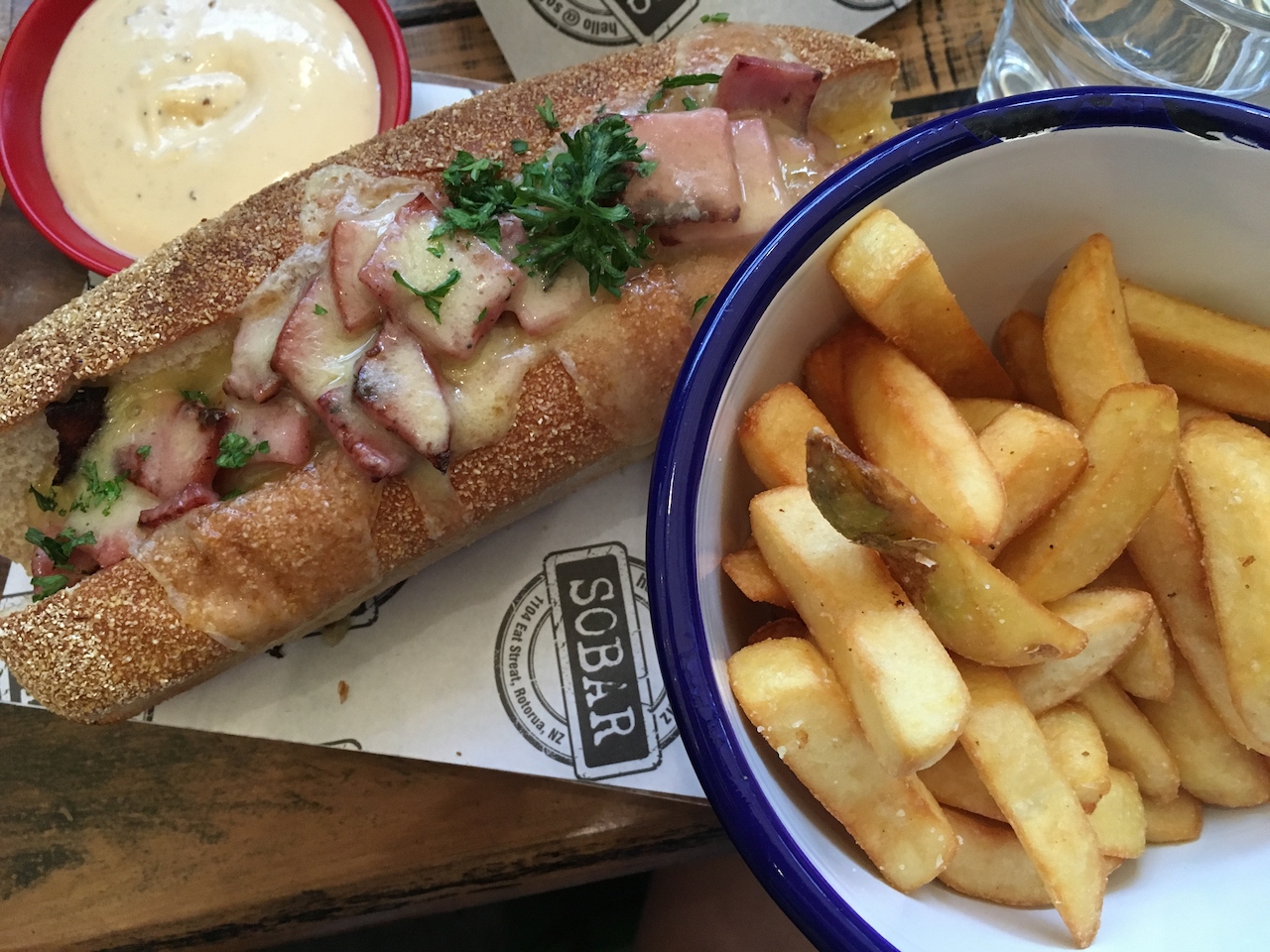 ---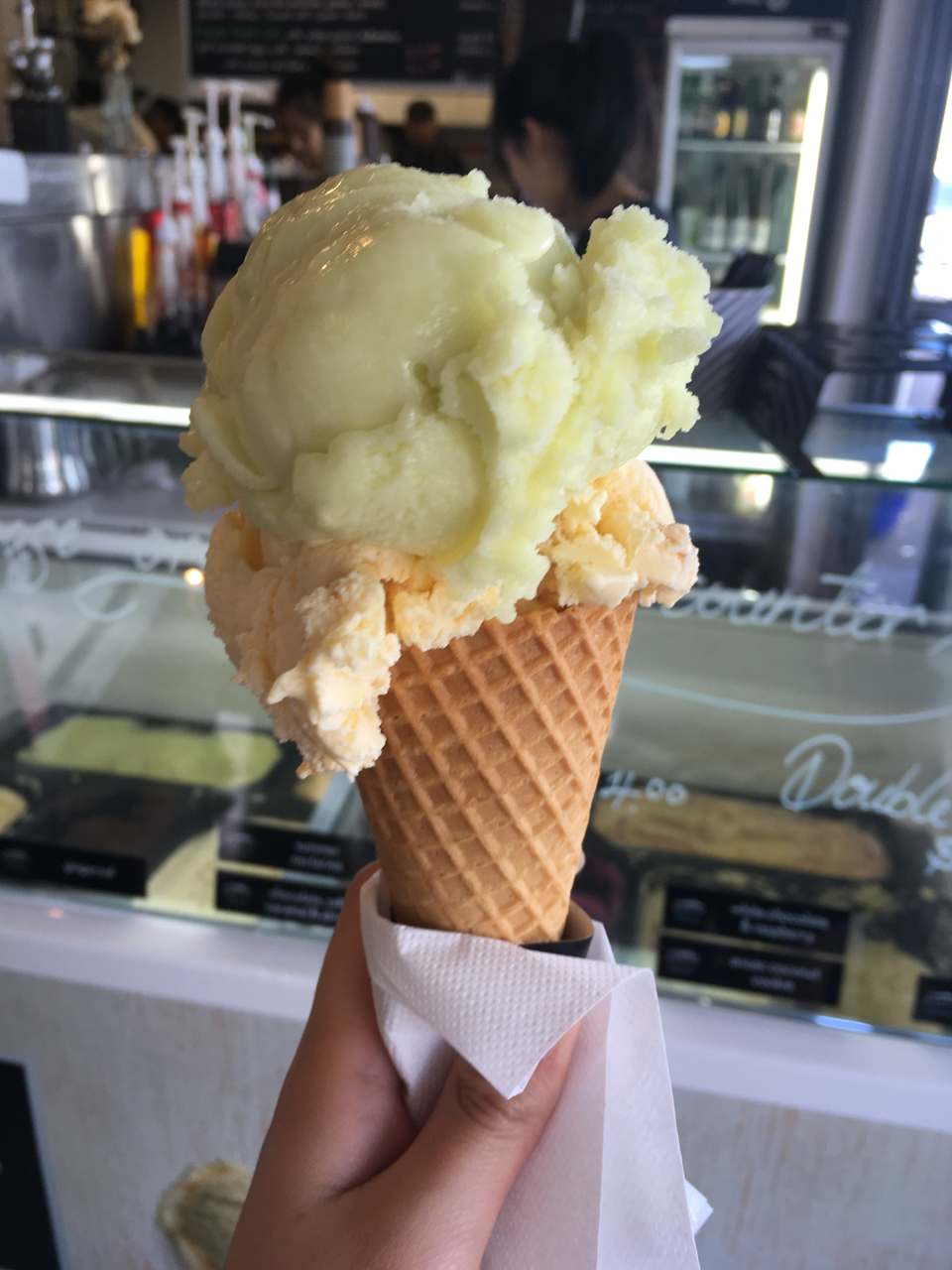 Snacks
A Charmaine-curated list of food could never be complete without ice cream. In this instance, I held up an entire tour group to grab pear and hokeypokey ice cream in Davenport. It was definitely worthwhile.
---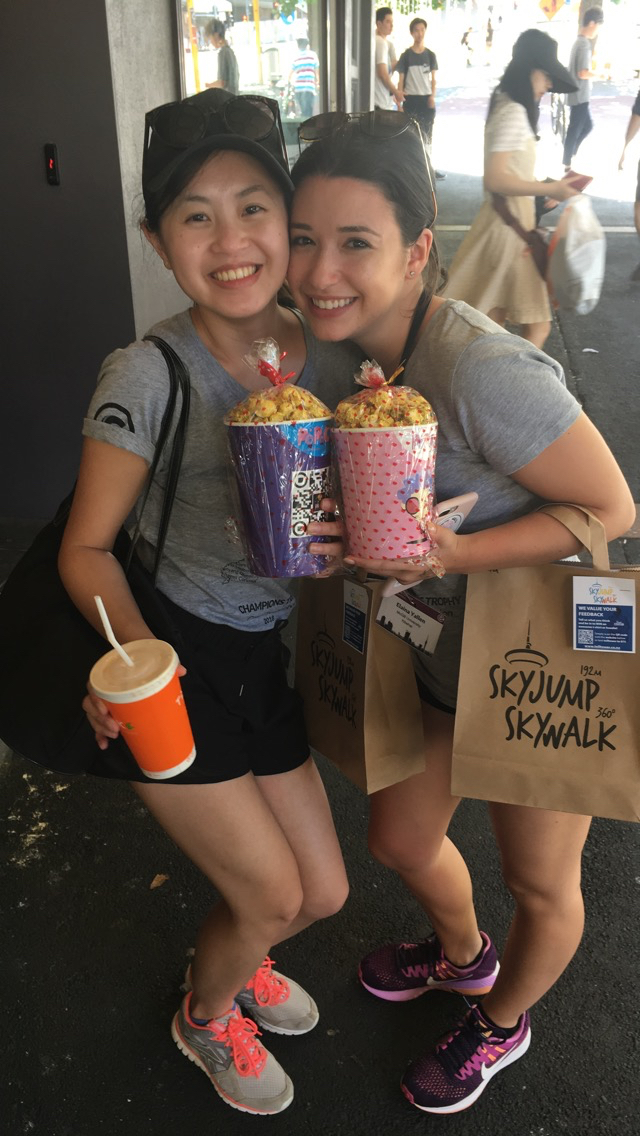 After the adrenaline rush that was the Auckland Skyjump, a place called Popoco piqued my interest. They specialized in... flavoured popcorn! I snagged a tub of seaweed and cheese flavoured popcorn, and convinced Lainie — my friend, colleague, and competitor from McGill — to get one too. You'll also notice a bright orange cup of Tank juice in my hand. This is such a market opportunity in Toronto. We need a better smoothie/juice place with more variety and less coconut milk, PLEASE.