A Weekend in the Windy City! [June 29 – July 2]
You thought I was done blogging after exchange, and so did I… but here I am, blogging some more!
I got a chance to fly to Chicago for a women's conference at my workplace this summer (#1 workplace for women per Fairygodboss & Forbes, heyooo), and then decided to stay for the rest of the weekend with two of my fellow interns, Cait and Alison. We timed it perfectly so that we'd miss both Canada Day and Independence Day, because we hate crowds, patriotism, and fireworks (kidding! I was really sad to miss them both).
Chicago is such a liveable city, and I say that as the highest form of praise.
Thursday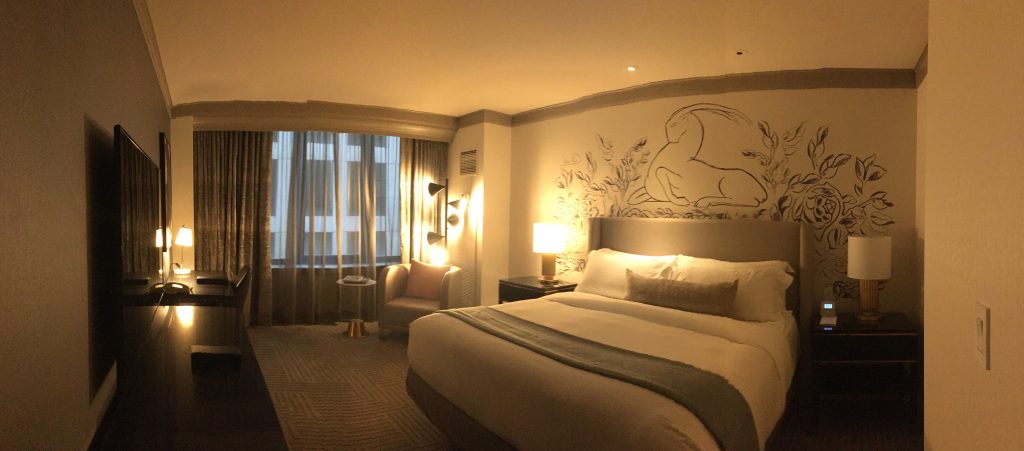 First off, let's take a moment to appreciate the beauty of The Gwen, the boutique hotel we stayed at. The hotel was actually holding a modelling casting call in the lobby when we arrived, which led to the immediate conclusion that everyone in Chicago was super tall and beautiful. You could say it was a little intimidating.
That evening, we networked (mainly with Chicago office folks) and went to see a Second City improv show! I'm always worried that comedy shows won't actually be funny, but this one delivered. 🙂 Fun fact: Chicago is the birthplace of improv!
Friday

After the conference concluded on Friday, I met up with my Auntie Daphne and Uncle Larry, who live in Chicago! We ate at Sandu, a restaurant owned by their cousin Jesse. It serves Asian fusion food unlike anything I'd ever had before (in a good way)! It's not common to see a mix of Chinese, Japanese, Korean, and Filipino dishes prepared with an upscale Western target market in mind, and yet it all came together deliciously.
Later that evening, I watched the Broadway cast of Aladdin perform! There were unbelievable sets… and indescribable feeeeeelings (haha). To be honest, we tried getting tickets to Hamilton, but the lottery gods were not in our favour. Round 2 during Entry Level Skills Training in fall 2018?
Afterwards, we walked by the Chicago River as youths blasted music from their speedboats in fierce competition. Aggressive trap hits vs. top 40 vs. Latin lovin'. I have never felt older. Then again, there's nothing quite like being 20 in the US…… Finally, we oogled the pool at the Palomar (where we stayed for the rest of the weekend).
Saturday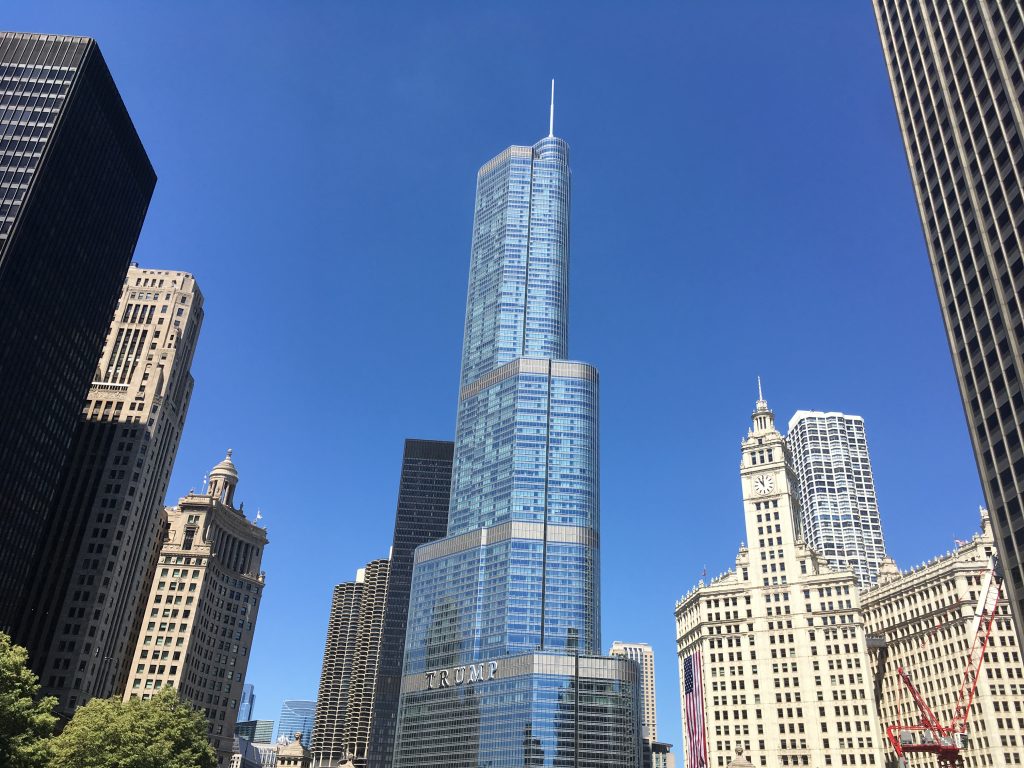 An ode to the infamous POTUS.
On Saturday, we got up bright and early to participate in a highly-anticipated tourist activity: Chicago's architecture boat tour! It was the perfect day for such a leisurely cruise, but got a bit repetitive towards the end.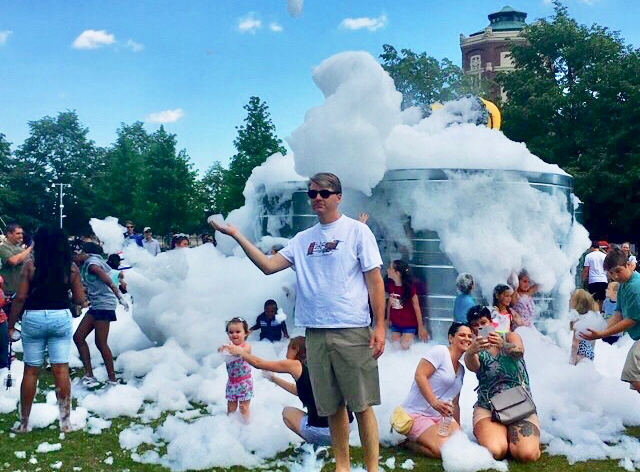 We walked all along the Navy Pier afterwards, seeing strange sights like this foam machine to the right. Chicago is strange at times. 🙂 Unfortunately, Cait's flight got cancelled, so she had to rush to the airport to take an earlier one in order to make it back in time for July 1st festivities at home. #NEVERflyPorter (We all got delayed on Thursday for ~4 hours!)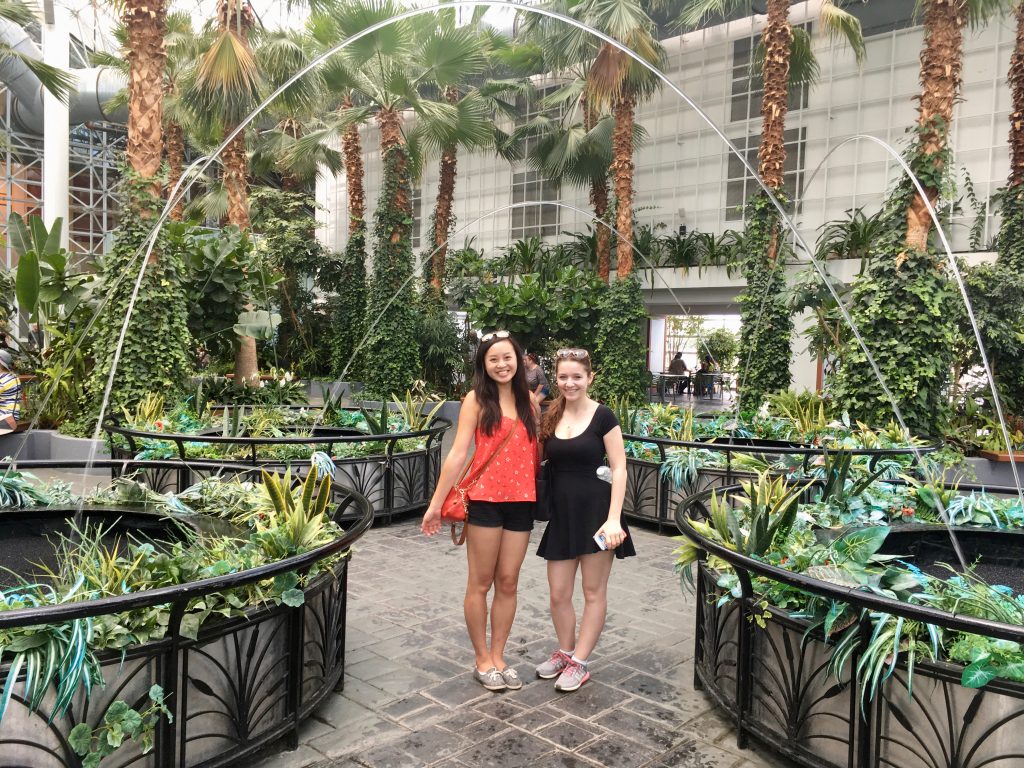 In search of a bathroom, Alison and I found this awesome greenhouse/garden! Those arcs above us are spurts of water spraying into adjacent fountains!! Chicago pretty much has everything, including a beach (albeit one that looked pretty murky and questionably clean).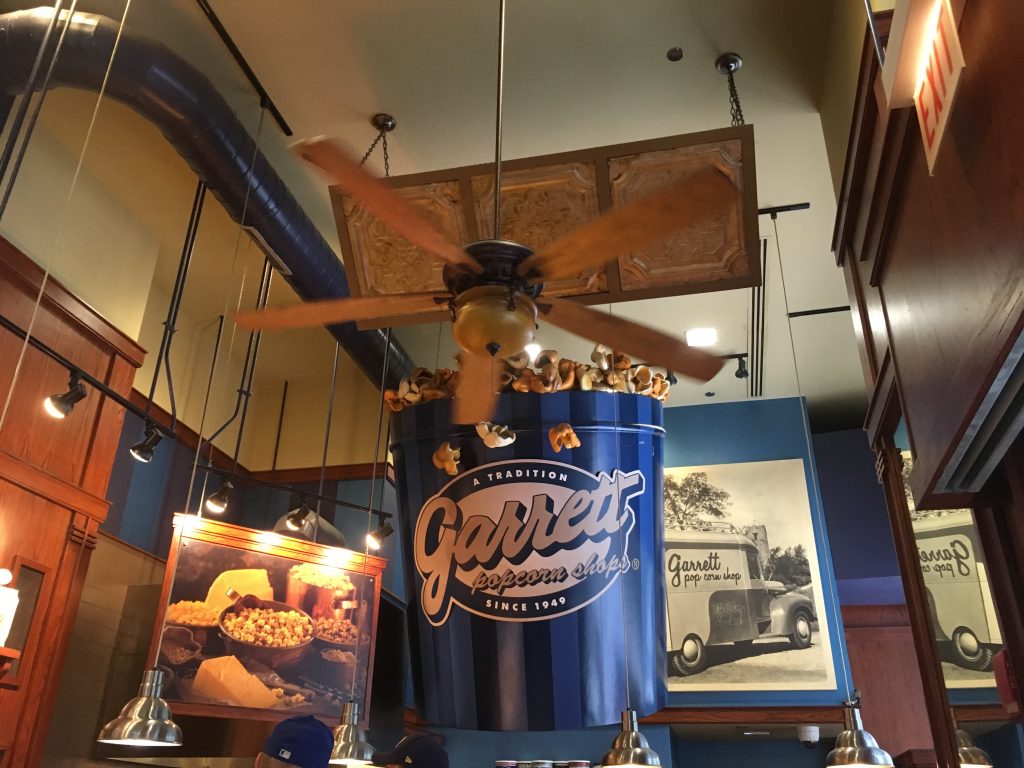 We then proceeded to eat and shop our way around Chicago, hitting up hot spots like: Garrett's (home of Chicago-mix popcorn, my one true love), Eataly (gelato for dayz), Shake Shack (overrated, sorry not sorry), Molly's Cupcakes (which featured on Cupcake Wars on the Food Network!), Macy's (might've tried 10000 shoes), and Bloomingdale's (both the "Home"-only version and actual store, not because we got lost or anything…). We capped off the day by watching fireworks at the Navy Pier. Turns out Americans love Canada Day too!! Kidding, no one else realized what a special day it was except us.
Sunday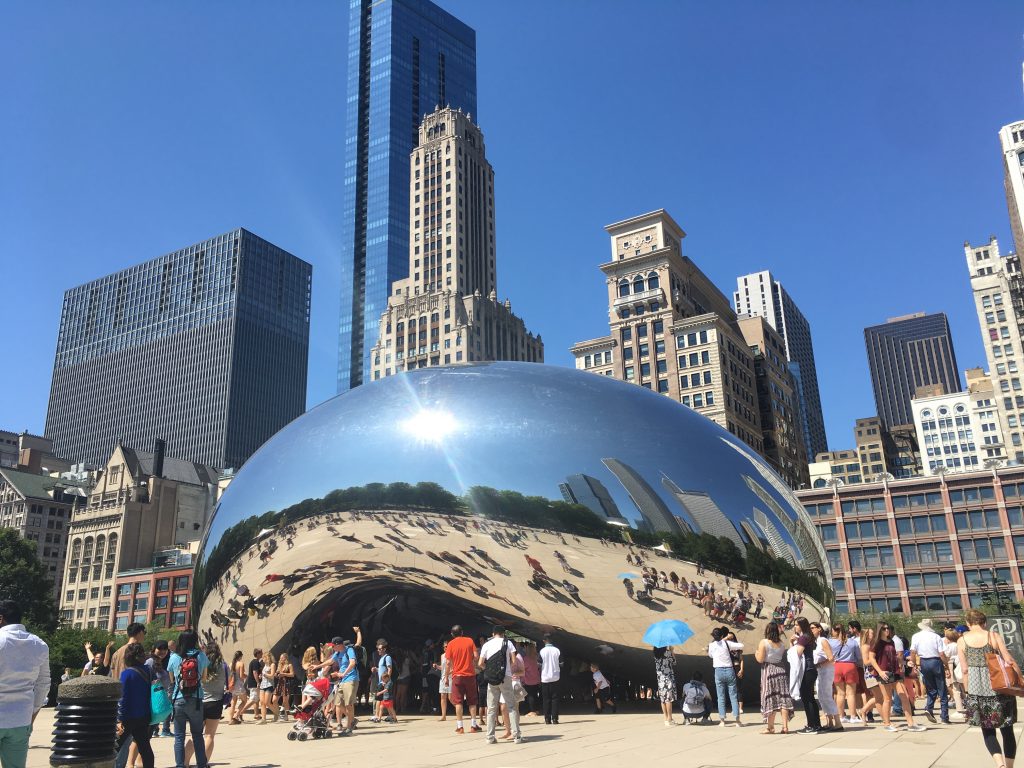 Sunday was all about hitting up the hotspots we needed to see, like the bean (DUH) — even though tourists totally ruined any cool photo opportunities. Tourists ruin everything!
Also, can I highlight the creepy fountain-faces at the Crown Fountain in Millennium Park? WHY ARE THEY THERE?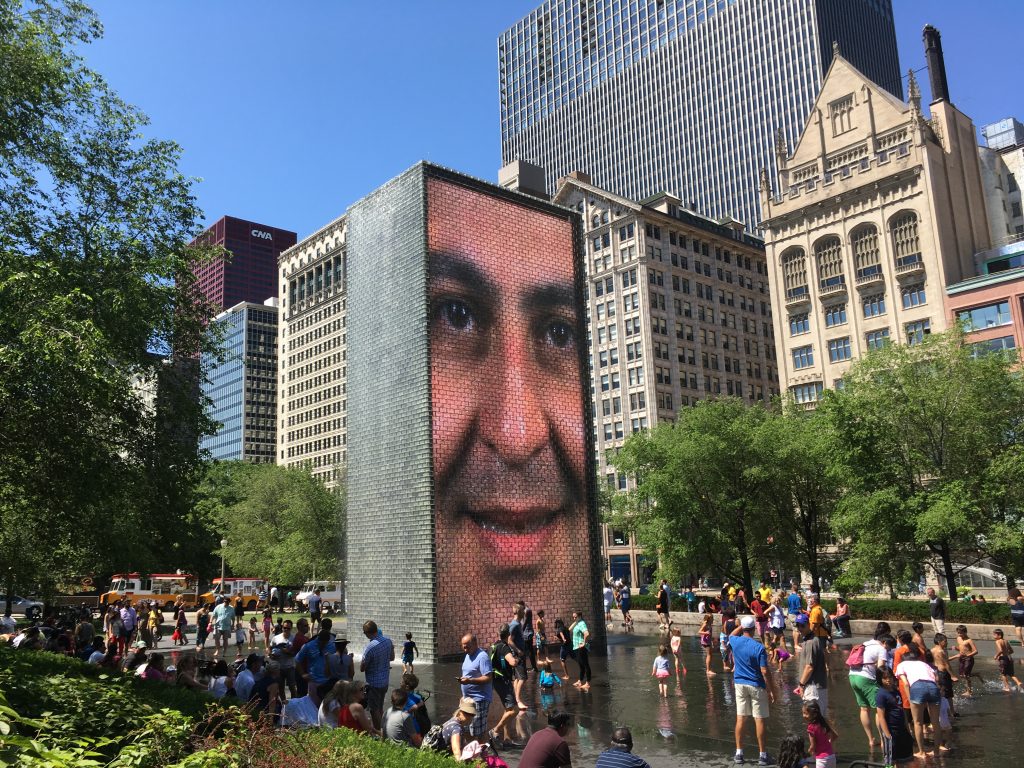 I guess you could call it… "the fountainhead." 😏
We also put in a reservation to try deep dish pizza at Pizzeria Due. Tasty, but not my favourite style of pizza! It was almost like eating lasagna in a super-thick crust.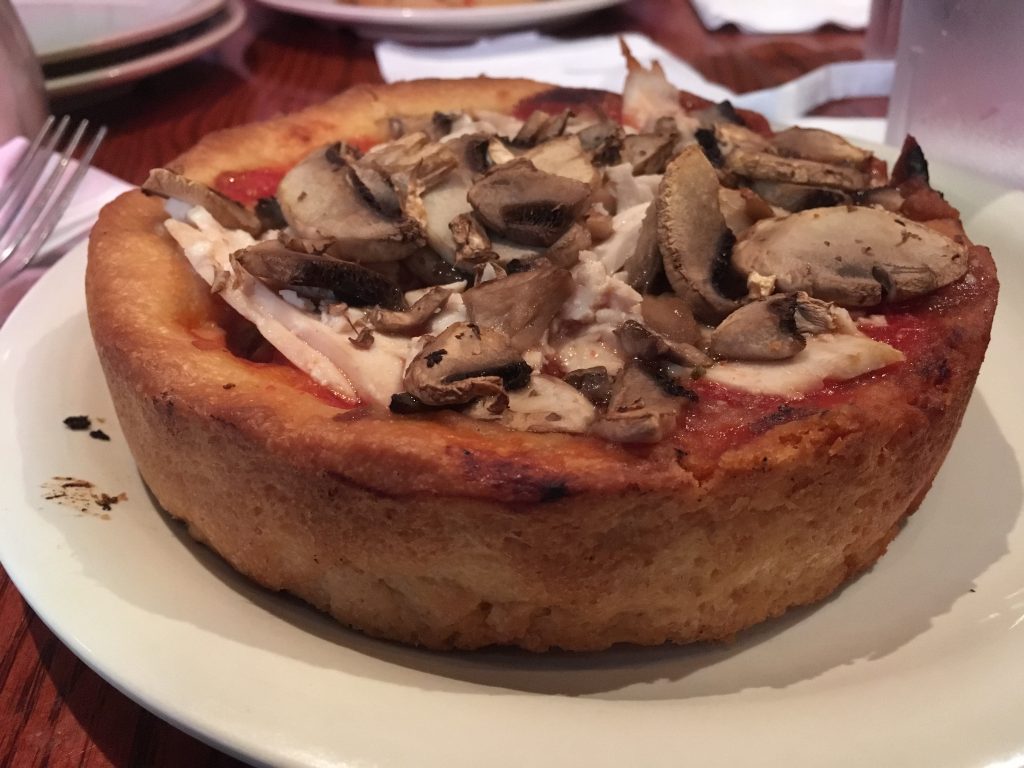 Finally, an absolute highlight of the trip — we went to see the Takashi Murakami display at the Museum of Contemporary Art. If you happen to stop by Chicago and this is still on exhibit, you MUST see it. His work is exactly my kind of aesthetic!! It was thrilling to see pieces I've seen in ACTUAL contemporary work, unlike a lot of the contemporary art comrpised of inflatable balls or w/e (looking @ you, Salzburg). Highlights included his recognizable LV bag designs and OF COURSE, an entire room dedicated to Yeezy's Graduation album art + bear design. I took all of these pictures myself, even if they look like they were ripped off Google images!!!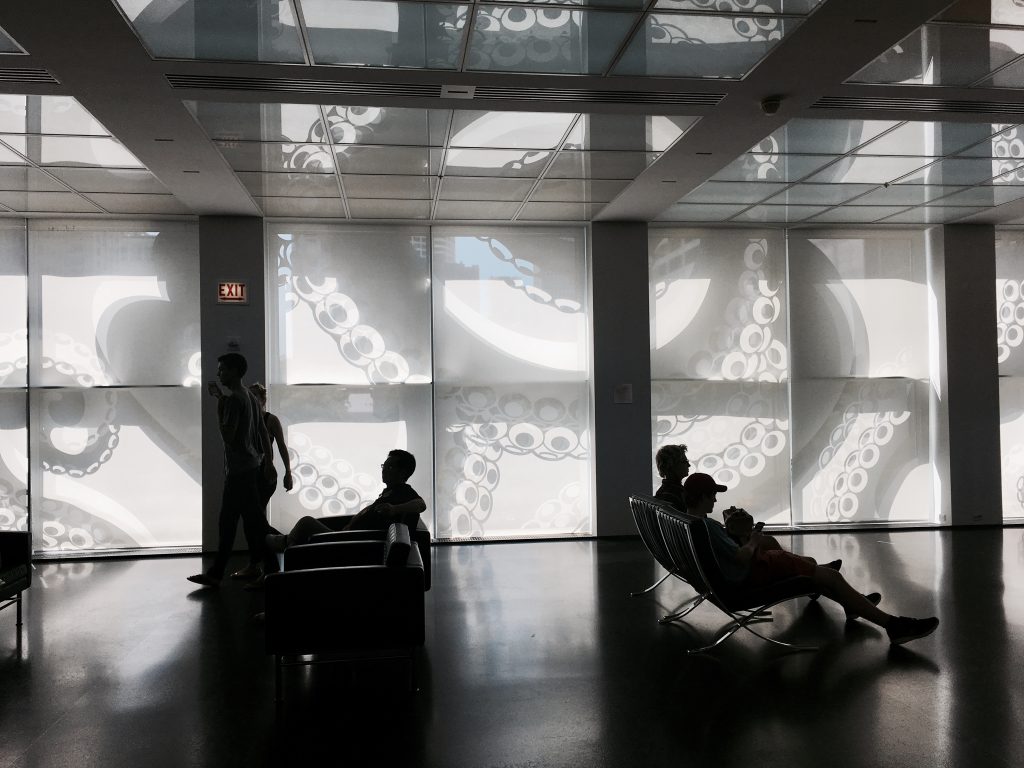 Everything about the place — even the windows and the walls — screamed "MY KIND OF PLACE." I wish we could've spent hours upon hours poring over the other displays, but unfortunately, we had planes to catch back home. Chicago's one of those places I'm sure you could spend years discovering and rediscovering in new ways. While it's not a top priority to visit as a tourist destination, I could totally imagine living here one day.