Bring on the Baltics! [August 20-August 31, 2017]
To cap off Summer 2017, I went on a Baltic Cruise with my family! To be honest, I'd never even HEARD of the Baltic region before this trip (sorry to all my geography teachers ever), but now I know: it's bright, it's beautiful, and it's COLD. It reaches 30ºC in Canada during the summer, so I did not expect 4ºC weather in some Baltic countries during this time. Our itinerary included Copenhagen, Berlin, Tallinn, St. Petersburg, Helsinki, and Stockholm.
Bonjour Colmar! [May 19-21, 2017]
My very last trip on exchange was to Colmar, France with my residence-mates, Lilly and Morghan! We went right in the middle of exams, but felt compelled to go because 1) it was so close, and 2) it was just a cheap flixbus away. In a nutshell — Colmar looks straight out of a fairytale, but gets a tad boring once the novelty wears off. Although Colmar is part of France, you can really see both the French and German influence in this region (Alsace).
Day Trips in Switzerland
I've been to quite a few places around Switzerland now, so I thought it would be nice to aggregate these experiences into one blog post! Strong tip: If you plan to travel around Switzerland a lot, purchase the Halbtax (half-fare card) and Gleis 7 (for free travel between 7 pm and 5 am). My wallet definitely regrets not purchasing the Gleis 7!
This heel was made for walking [Italy, March 31-April 3]
At the end of March, I went to the Puglia region of Italy (aka the "heel" of Italy) with Lilly and Morghan, who are two friends from my residence in Zürich. It was a rather spontaneous trip — for once, we didn't travel with specific locations and attractions in mind. We chose to fly into Brindisi because the flights were cheap, and we booked an Airbnb in Specchiolla since it was close to the beach. We were specifically looking for a place that looked different from everywhere else in Western Europe, and we definitely got what we were looking for!
A Day in Amsterdam [March 19, 2017]
Directly after going to Dublin for St. Patrick's Day, I had a long layover with Sara and Maddie in Amsterdam. Amsterdam is a pretty small place, and since I've been before, a day was just enough time to walk around and explore the city. It was a rather rainy and miserable day, which really makes an impact on the experience. If I went in April (around now), there would have been beautiful tulips everywhere. I've heard they brighten up the city substantially (side note: the Dutch Royal Family sent tulips to Canada, so Ottawa has a pretty spectacular tulip festival too!)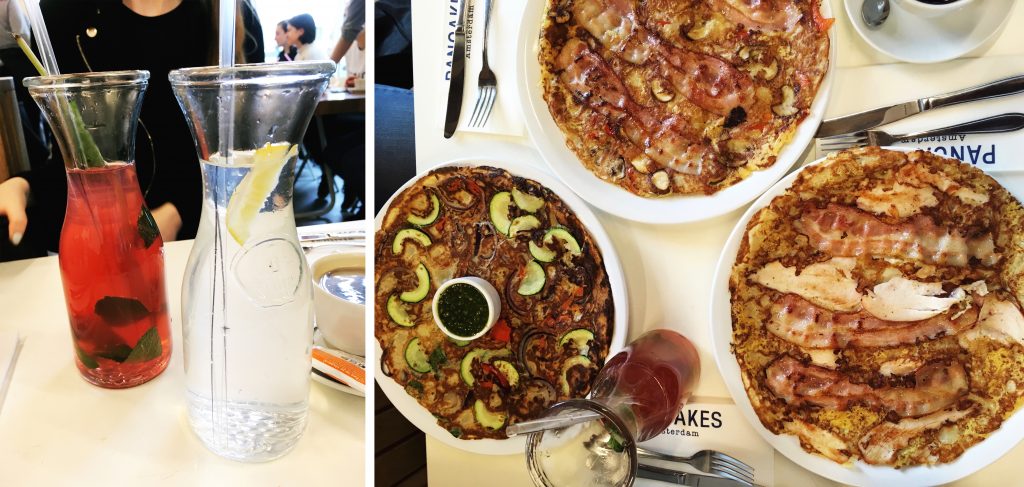 Dublin on St. Patrick's Day
There's nothing quite like Queen's University on St. Patrick's Day, and I would even contend that Dublin isn't all that different. There were a myriad of issues with this trip that tainted it a bit (a cancelled Airbnb two days before the trip, constant rain, not bringing enough warm clothes, fog enshrouding the Cliffs of Moher, and flight delays), but I'm still glad I went. I haven't seen so many North American tourists in one place until now, but celebrating St. Patrick's Day in Dublin is probably a once-in-a-lifetime opportunity!
The Official Gelato Tour of Europe
There are a few things I set out to do on exchange in Europe, and eating gelato everywhere was one of those grand plans. I present to you… The Official Gelato Tour of Europe!
Welcome to Zürich!
Whew! I've been in Zürich for a couple weeks now, and it's hard to believe how quickly time has passed. The weather has changed from frigid with a side of snow to smatterings of rain to the first hints at spring (already!! Can you believe it?). With an intensive marketing analytics block course out of the way, I feel like I've already settled into a routine.