Bonjour Colmar! [May 19-21, 2017]
My very last trip on exchange was to Colmar, France with my residence-mates, Lilly and Morghan! We went right in the middle of exams, but felt compelled to go because 1) it was so close, and 2) it was just a cheap flixbus away. In a nutshell — Colmar looks straight out of a fairytale, but gets a tad boring once the novelty wears off. Although Colmar is part of France, you can really see both the French and German influence in this region (Alsace).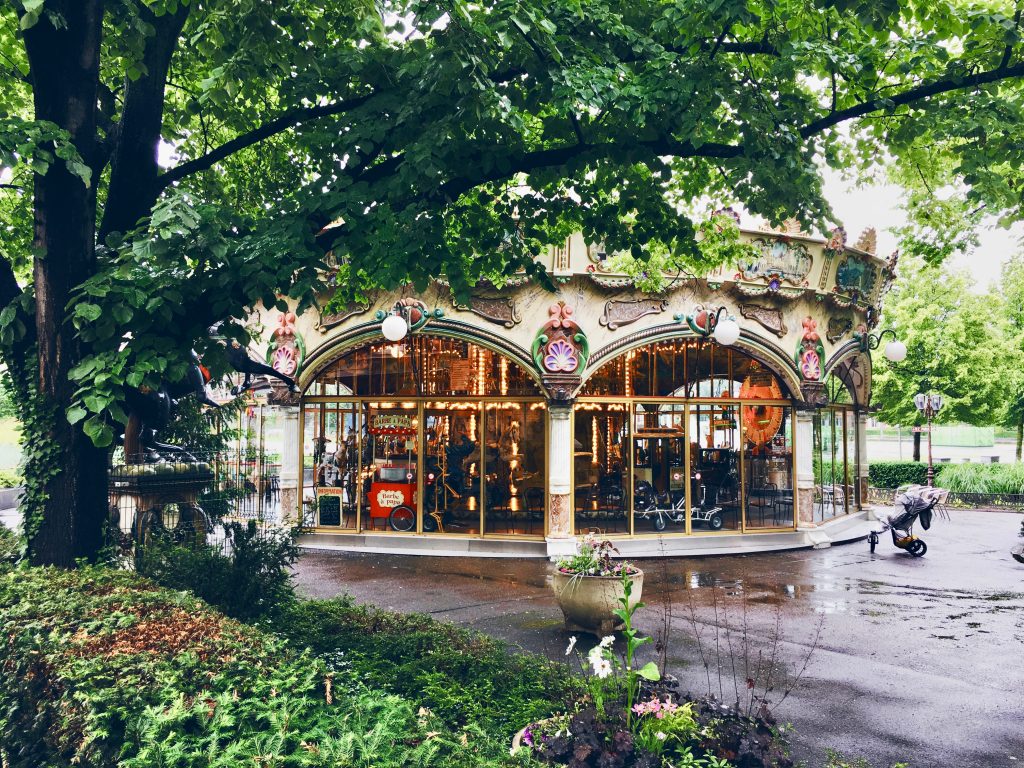 I arrived a bit earlier than Lilly and Morghan based on my class schedule, so I made sure to kick off the trip with a streetside crepe. It was raining pretty hard, so I also spent a bit of time relaxing at our Airbnb. Speaking of, this Airbnb was ADORABLE. Charming and modern, exactly the way I like it.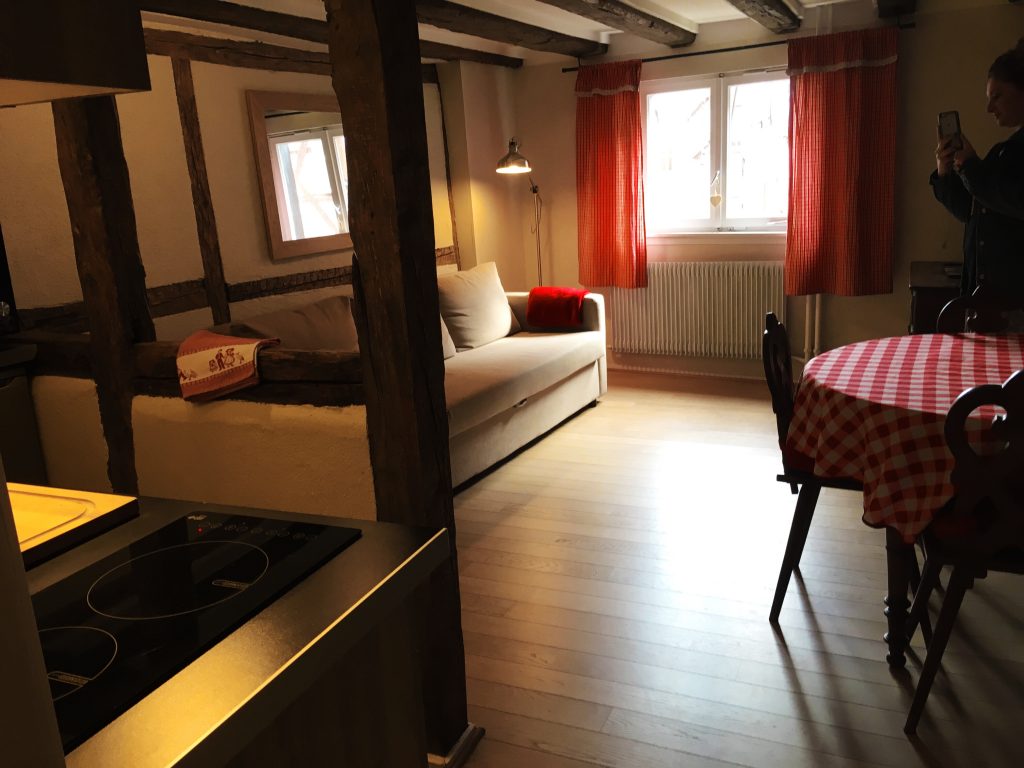 Once Lilly and Morghan arrived, we went for dinner at La Maison Rouge. Here, we ate escargot and tarte flambée (aka flammkuchen aka flaming tart!!). Seriously, where can you get these in Canada? Delicious.
Afterwards, we strolled through all the unique districts in Colmar. La Petite Venise was a MUST, and absolutely gorgeous with a charming canal. The Fishmonger's district and the tannery district were also cute. My only thing is that they look fake/touristy to some extent. I have a hard time picturing actual fishmongers or tanners working on these cobblestoned streets. Instead, everything about the architecture felt like a romanticized/storybook/idealized version of a quiet French town. Or maybe like a Disneyworld version?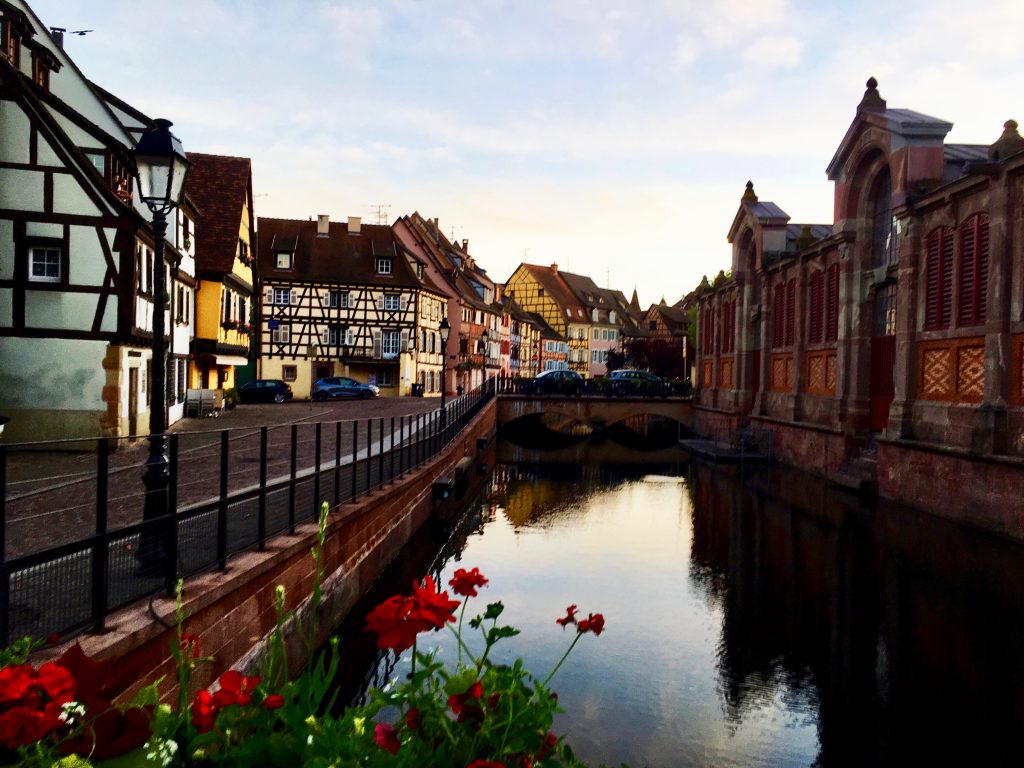 The next day, we strolled through all the little shops in Colmar (like literally all of them, probably). There was a neat toy museum (feat: interesting games, creepy dolls, and model toy trains), and we spent significant time in a cosmetic store called Parashop Pharmacie.
We ate lunch at an Indian restaurant called Le Meharadja, and it was my first time ever eating Indian food!! Most of it was too spicy for me to handle, so I shovelled down significant quantities of naan. While we were there, a car rolled up beside us and yelled, "Hey ladies!" We thought it was a random catcaller, but it was actually our server from the night before! Surprisingly, I think we got catcalled more in Colmar than anywhere else in Europe. Most of the time, they'd run up to us and ask if we spoke French though.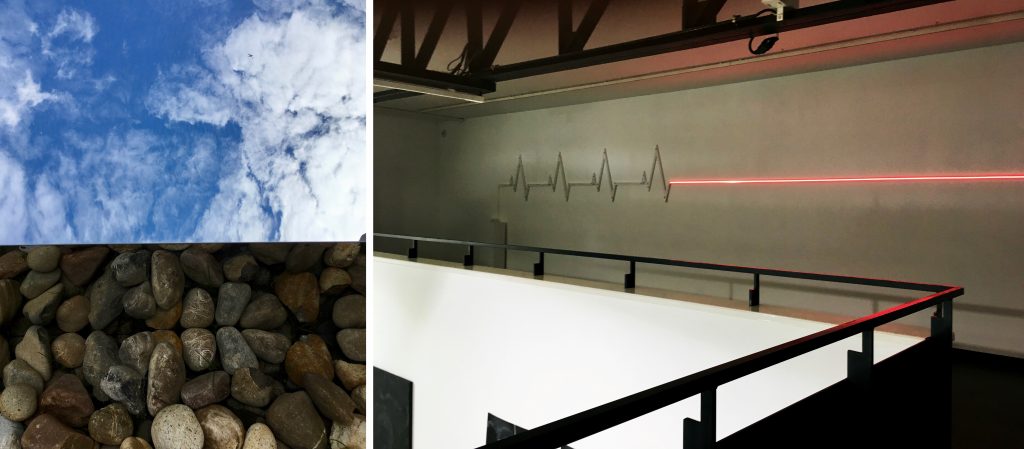 We also went to a cool contemporary art space. I'm a sucker for nice light work, and there was a cool "beating heart" fixture. There were also some nice mirrored cubes outside that reflected the sky.
The other main attraction in Colmar is a replica of the Statue of Liberty. It's 50 minutes away from the city centre, though. After getting burned chasing the Little Mermaid in Copenhagen (+ the fact that both Lilly and Morghan are American), we made the executive decision to skip it.
The next morning, we were supposed to tour a little longer. But we'd pretty much exhausted EVERYTHING to do in Colmar, so we booked earlier flixbuses and got the heck out of dodge. Colmar is nice for a day trip, but not much longer than that.