Bring on the Baltics! [August 20-August 31, 2017]
To cap off Summer 2017, I went on a Baltic Cruise with my family! To be honest, I'd never even HEARD of the Baltic region before this trip (sorry to all my geography teachers ever), but now I know: it's bright, it's beautiful, and it's COLD. It reaches 30ºC in Canada during the summer, so I did not expect 4ºC weather in some Baltic countries during this time. Our itinerary included Copenhagen, Berlin, Tallinn, St. Petersburg, Helsinki, and Stockholm.
Copenhagen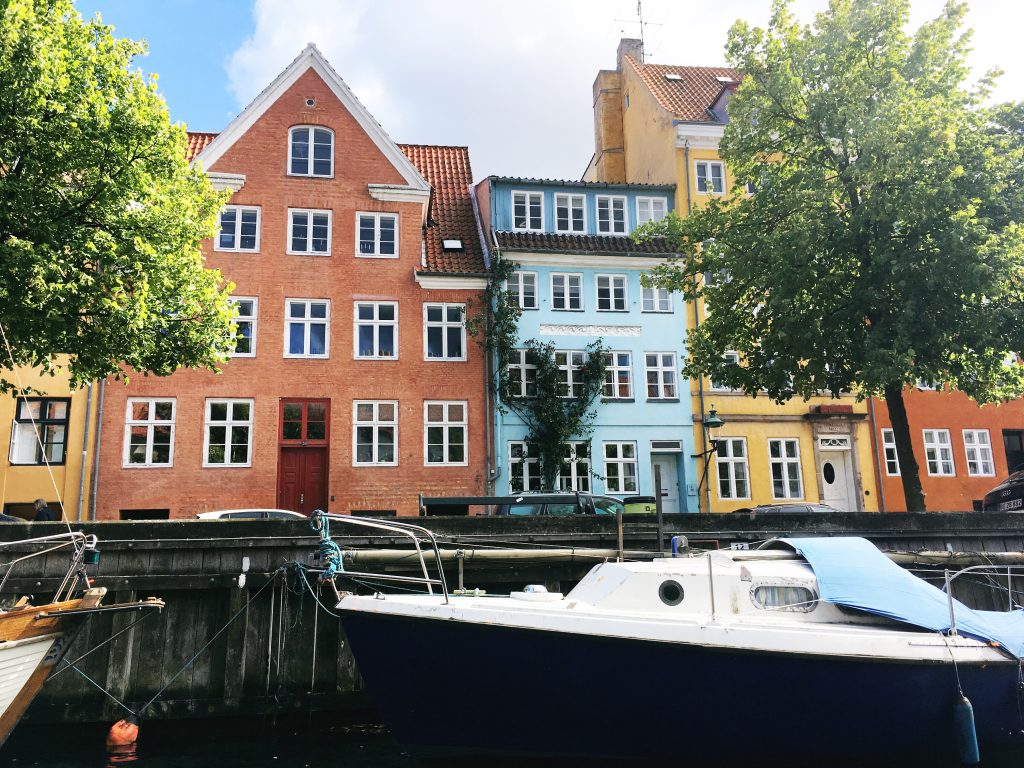 As soon as we arrived on the first day, we hopped straight on a boat for a canal tour (my dad does not know what "relaxation" means on vacation). This caused me to catch a few zzzz's on the boat, but it was beautiful otherwise. I was also worried that I exhausted all the tourist attractions when I visited back in May, but this was not the case! During this trip, I saw some truly regal castles including Christiansborg, Rosenborg (which we waited 40 minutes for… twice), and Amelienborg.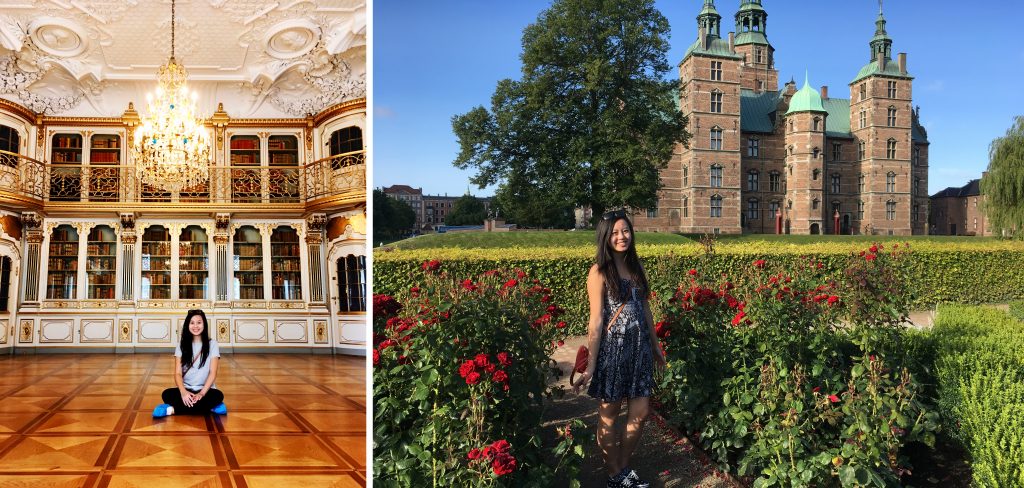 During this trip, I realized how much nicer it is to visit expensive places with people who have money, i.e. parents. What do you mean, we're not walking 50 minutes to see the Little Mermaid? And are you saying there's actually ridiculously good food in this city? My mom worked at a prominent Danish pharmaceutical company for 10 years, so we met some of her old colleagues for dinner one night. By far, the biggest "food highlight" was a Japanese restaurant called Damindra though. When we entered the restaurant, we were greeted and served by none other than Damindra, the fantastically warm and enthusiastic Sri Lankan owner. A lot of reviews speculate that this place is a top candidate for Copenhagen's next Michelin star, and I wholeheartedly agree.

Homemade lime & ginger juice, beef tenderloin with black truffle and lime miso sauce on a rustic table barbecue, and tempura green tea ice cream with pineapple compote
I also finally got to taste grød (aka porridge, aka underwhelming), and had another fill of flavourful duck fat fries, so really, what more could you ask for?
Berlin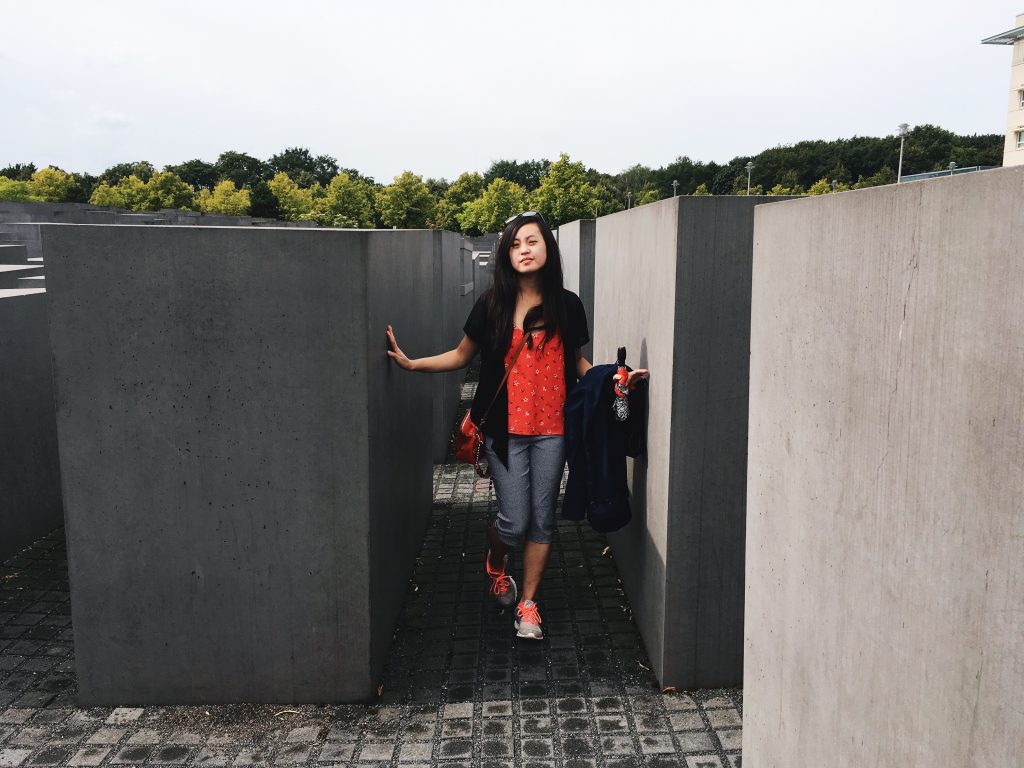 Berlin is a place where history smacks you in the face and relentlessly makes you remember the past. This is a place of great importance. It is grey, it is industrially brutalist to the extreme, and perhaps a little unsettling all at the same time. My parents weren't the biggest fans, but I think we balanced important memorials with heaping servings of currywurst. Also, Potsdamer Platz is one of the most Millennial places I've ever set foot on.
Tallinn
Fun fact: did you know Skype was invented in Estonia? Can confirm: strong internet connection here! Also, Estonians LOVE singing. I know this thanks to a wonderfully patriotic high school teacher who described their bi-decennial singfest (shout out to Ms A-B), but saw this in action when we stumbled through a giant 90's music festival on bikes and listened to music in the square.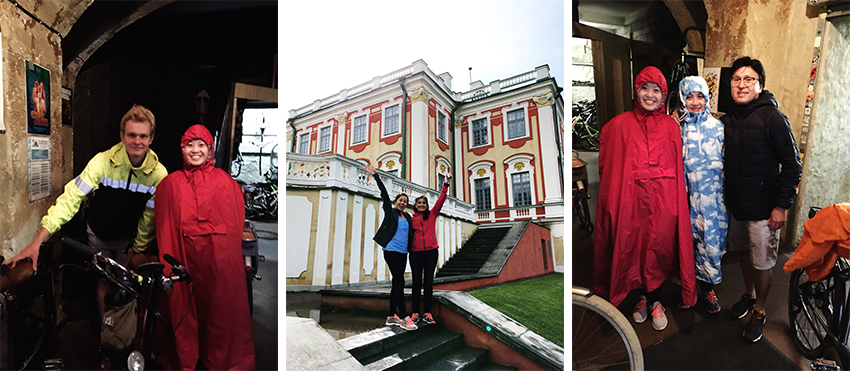 But back to the bikes: totally the right call in Estonia! I think this was my favourite place during the whole trip, and that's thanks to our sweet guide Georg (such a bean), who led us through the old and new parts of the city for three hours.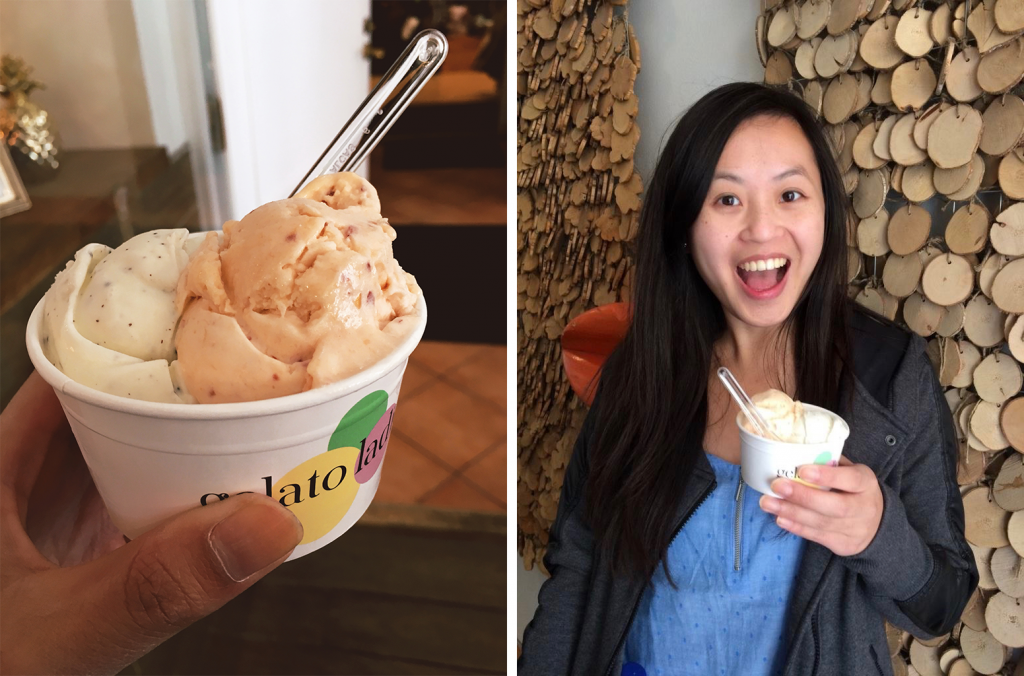 Also, yogurt poppyseed and nectarine gelato at Gelato Ladies? Yes. It's a must.
St. Petersburg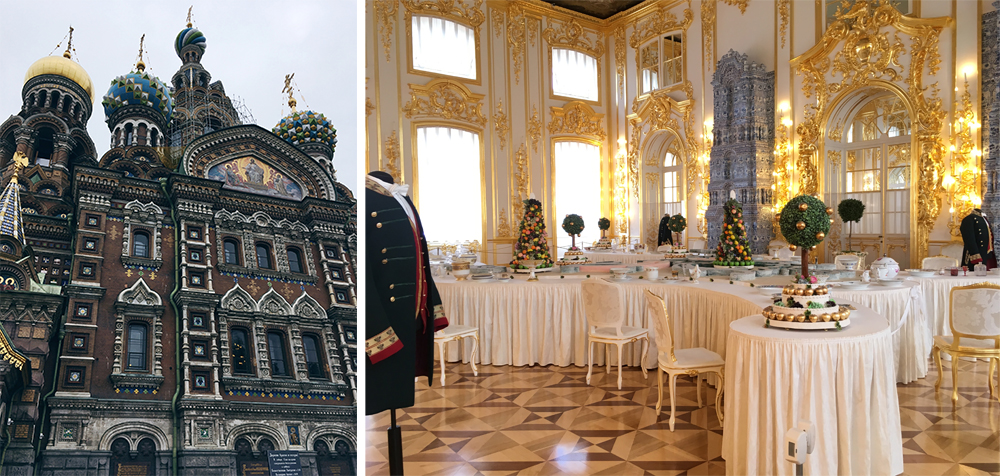 St. Petersburg is pretty much the primary reason why anyone goes on a Baltic Cruise. I mean… it's RUSSIA!! Places like the Hermitage and the Church of the Savior on Spilled Blood are I-👏CON-👏IC👏. At the same time, you come to understand some of their bitterness in the aftermath of war. In places like Catherine's Palace (and the majestic Amber Room), our tour guide kept emphasizing that nothing was original due to "destruction from the Germans." When you're there, you do get this funny feeling that you're being protected from anything gritty or insidious. It's like we got a hyper-streamlined crash course on the greatest hits of St. Petersburg — including orderly rather than artistic "picture galleries," and a carefully selected subway ride at the nicest stations.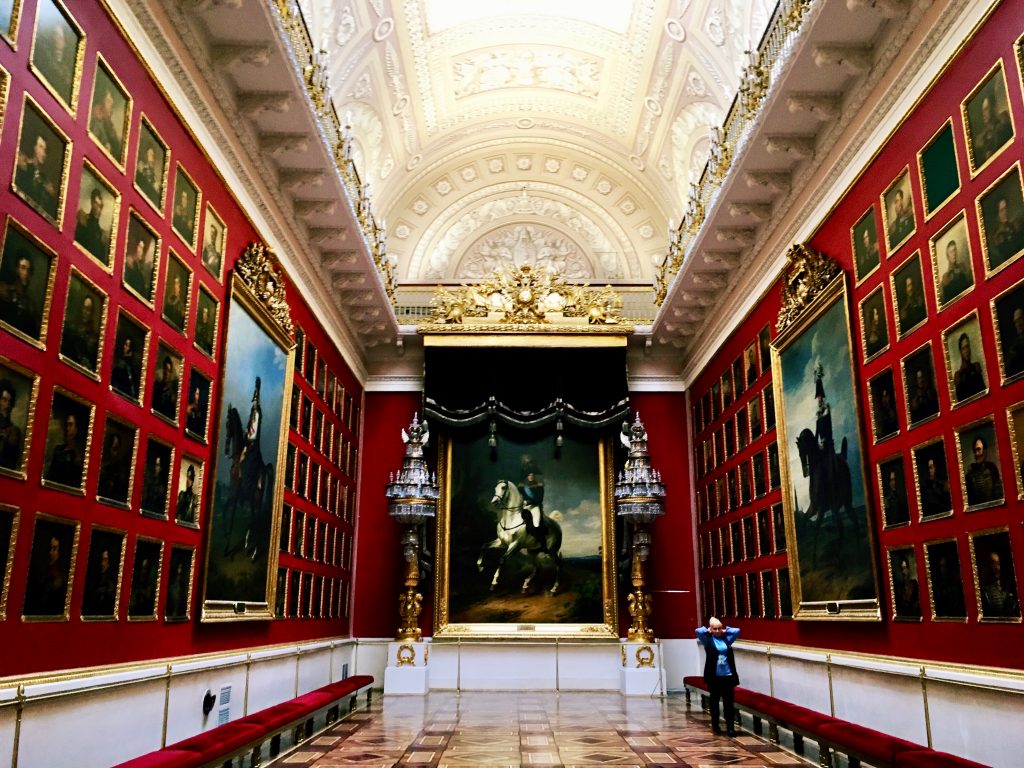 Beyond the cattle-herding (tour guides = necessary), I was intrigued by how different the technology was in Russia. It's like they utilized unique means to get to the same ends, resulting in products that looked significantly different from the Westernized versions that I'm used to. A Soviet-built Voskhod hydrofoil deposited us from the city to Peterhof Palace, for example, and the headsets given to us by our tour guides looked different as well.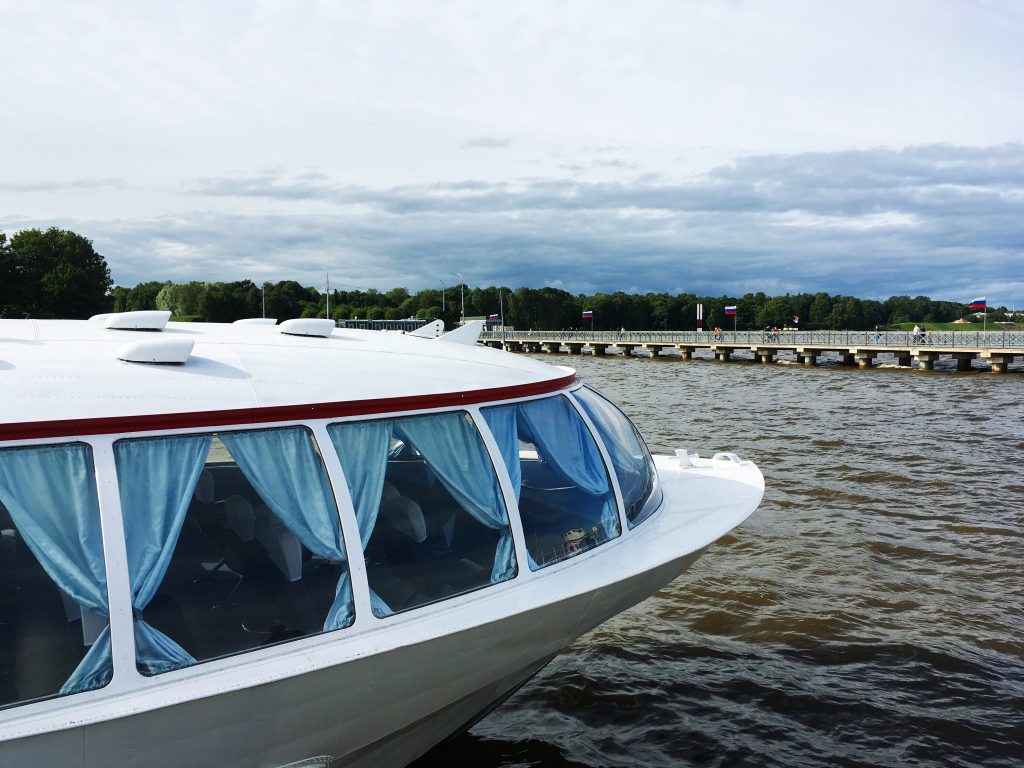 Helsinki
Helsinki is a totally liveable city. The fresh air, connection to nature, and design-thinking reminded me so much of Zurich. This all came together at beautiful landmarks like the Rock Church (spoiler: the walls are made of rocks) and the Sibelius monument (which looks like an organ instrument).

I wish we had more time to visit Suomenlinna, but had limited time. Then again, maybe we just chose duds since we didn't find anything at the Olympic Stadium or the Forum (dubbed the "best mall in Scandinavia," but overall seemed worse than the local Erin Mills Town Centre in Mississauga). I adored the Kiasma contemporary art museum though, and could've spent a whole day at the VR display.
What happened to Sweden?

The cruise was supposed to stop by Stockholm as well, and I even made plans to meet up with some colleagues from my case this summer. Unfortunately, our trip got re-routed due to a storm. Luckily, I'd made some quality friends on the cruise at this point, so we spent the day (and night) at sea hanging out. Shout out to the squad from Vancouver, Toronto, and Vegas for ballroom dancing, card games, an ill-advised sunrise, and late-night chats. 🙂
Lucky for my parents, they coincidentally stumbled upon my mom's school friend during the cruise (who also made the move from the Philippines to Canada many years ago… wild). So they were sufficiently entertained during our day off as well. What a way to end the summer. But before my final year of university began, I still had one more destination. Next stop: Singapore!