Copenhangin' in Copenhagen [May 4-7, 2017]
Throughout my childhood, my mom worked at a Danish pharmaceutical company and went to Denmark for business trips. Since then, I've always wanted to go to Copenhagen, and at the beginning of May, this dream came true! I went to Copenhagen with Sara from Queen's and Deepika from Singapore.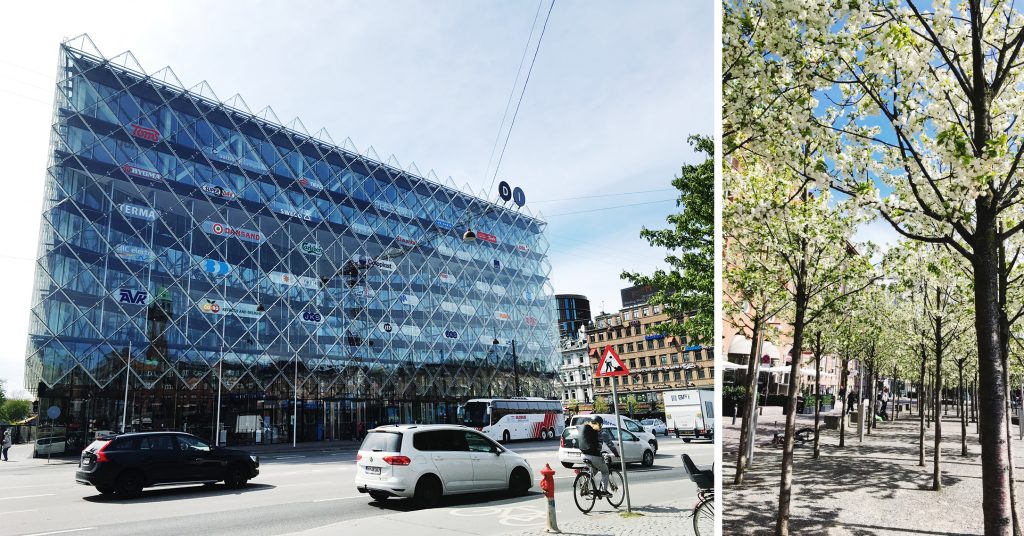 Literally everything about Copenhagen is #aesthetic. I'm a huge fan of minimalism and clean, bright lighting. Our first day was very cold and not too sunny, and yet the brightness all around meant that we still needed sunglasses! Since Denmark is so far north, the sun would rise at 5 am and set at 9 pm, which felt really jarring. Come to think of it, Canada in the summer is not all that different, but I guess I wasn't used to so much daylight while it was still freezing outside.
Spotlight on Copenhagen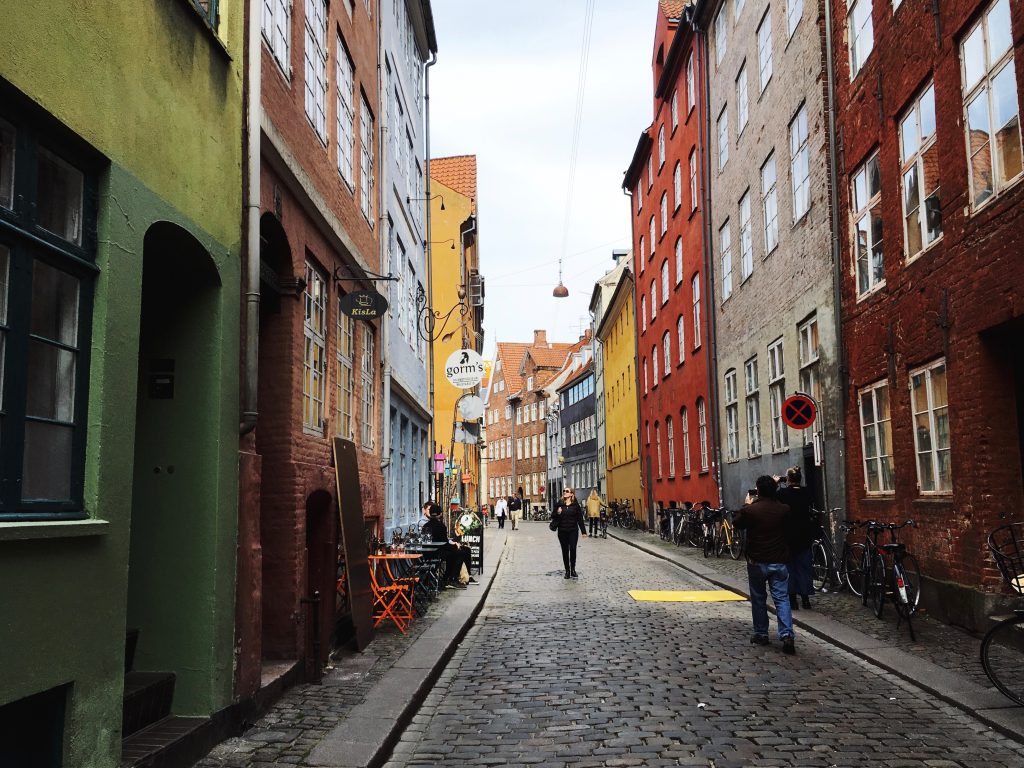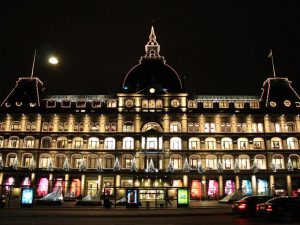 Something I never realized until I arrived was how EXPENSIVE everything was in Denmark. I studied in Switzerland, so who am I to talk, right? I think it's just because the Danish Krone is valued so differently from the euro/Swiss franc that I ended up converting DKK to Canadian dollars anytime I looked at prices. Rookie mistake. To make up for our poor wallets, we went for a free walking tour and ditched it halfway through to go to a ridiculously expensive department store called Magasin (see pic on the right that I ripped off Google images). Sorry to our guide!! But big thanks to him for telling us that Denmark has 10x more pigs than people — that's one of those key takeaways you really can't forget in life.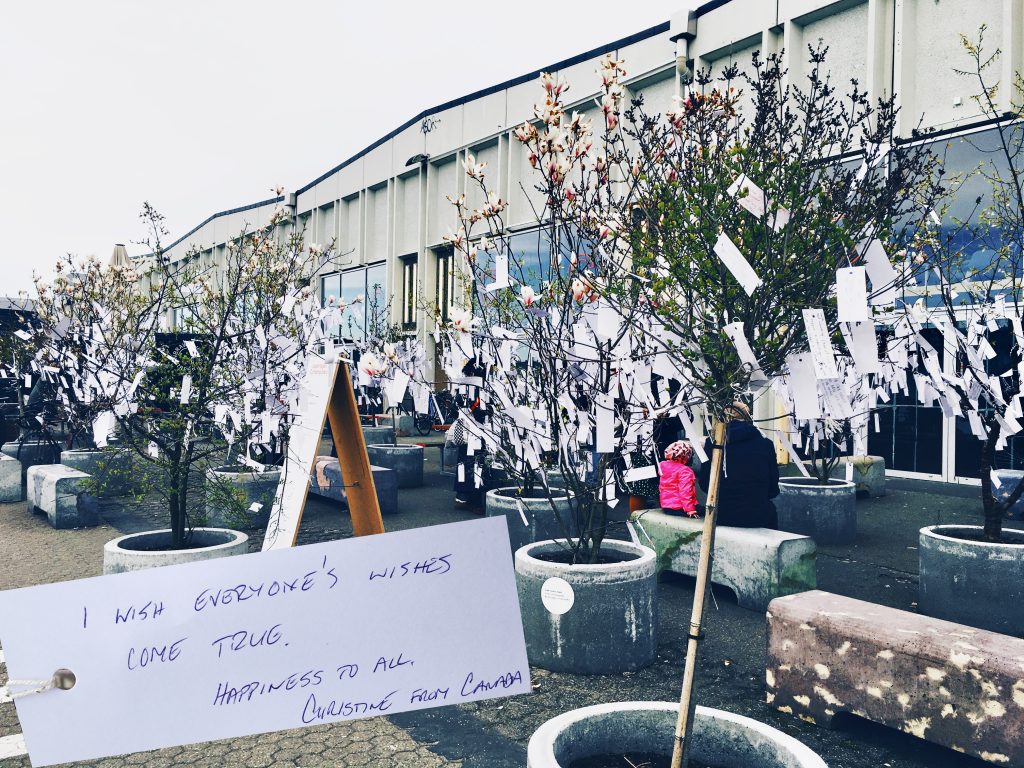 Denmark had a lot of Unexpected Art™, as I like to call it. On our way to dinner, we stumbled upon this ~inspirational~ Yoko Ono display. I had to add in one of my favourite notecards in the corner of the picture — Canadians, man. You gotta love 'em everywhere in the world. :~) From there, we had a meal at the Copenhagen Street Food Market, which surprisingly had a wide variety of quality food available. In homage to their incredible duck fat fries, here's a picture of a giant duck by the waterfront (aka the instagram-glo'd-up version of Toronto's waterfront ducky 🙃).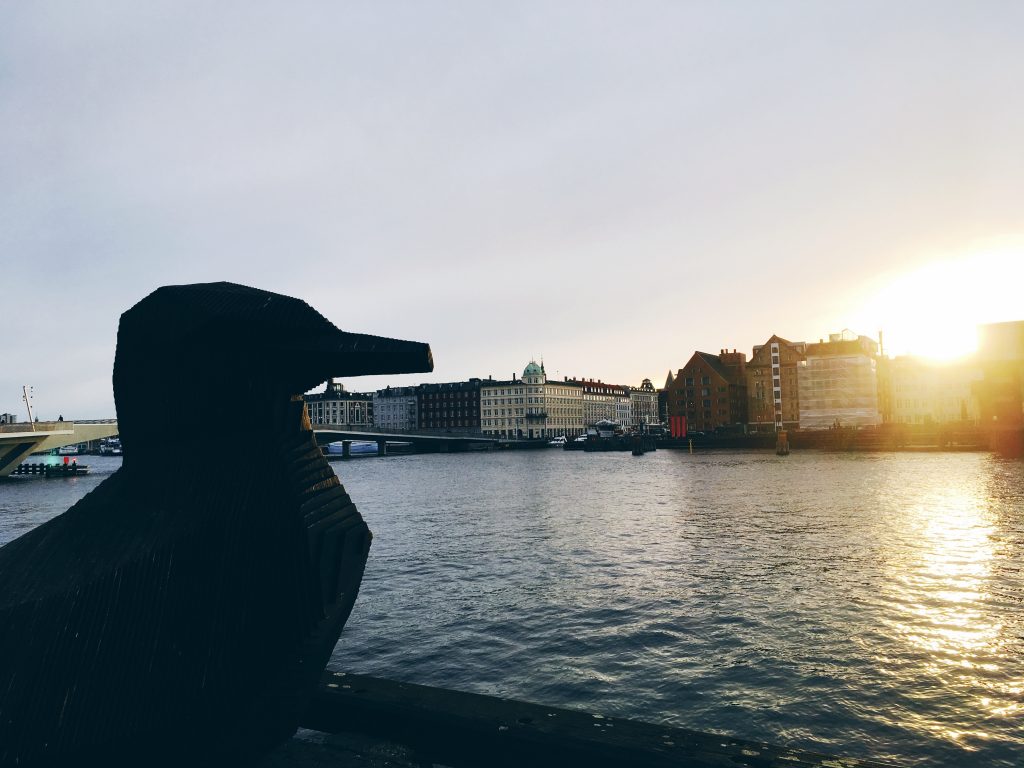 Indoor Adventures
The next day was really dreary, so we sought out as many indoor venues as possible. This involved: a trek to the top of Christiansborg palace (where even the stairwell was beautifully designed, I am NOT kidding), a little bit of shopping, the Rosenberg garden/palace, and… the Copenhagen Design Museum! As a major design nerd, I was so excited for this place.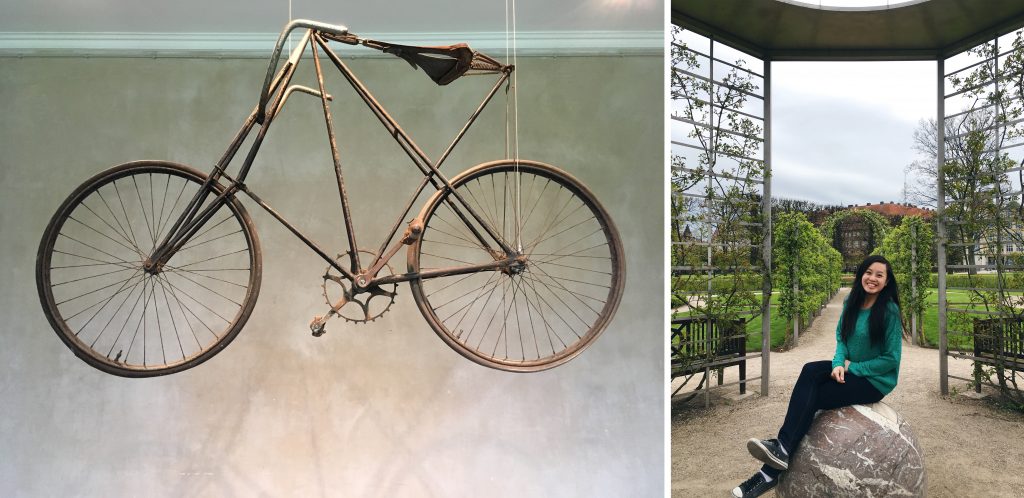 Ode to the bike, a major staple in Denmark. I saw countless suited-up businesspeople biking around!
And it was, well… hm. Interesting, particularly if you LOVE exhibits of chairs and… Japan??? I honestly left a little confused. And for whatever reason, I ended up taking a ton of pictures of cube-related designs. As you can see, I am THRILLED by the sparkly one on the left (send help).

Tivoli love
On day 3, we visited the Tivoli Gardens and I fell in LOVE with it. Tivoli is the 2nd oldest amusement park in the world, and greatly influenced Walt Disney as a child. Pretty cool legacy! The whole place had different cultural themes, which made for some fun pictures.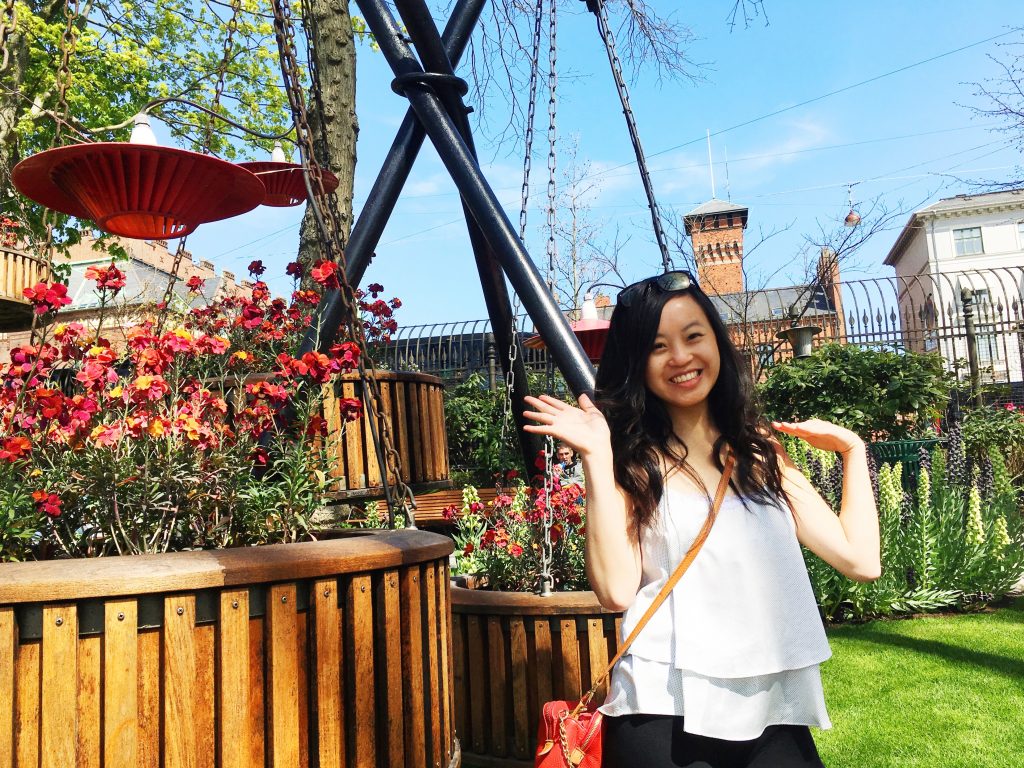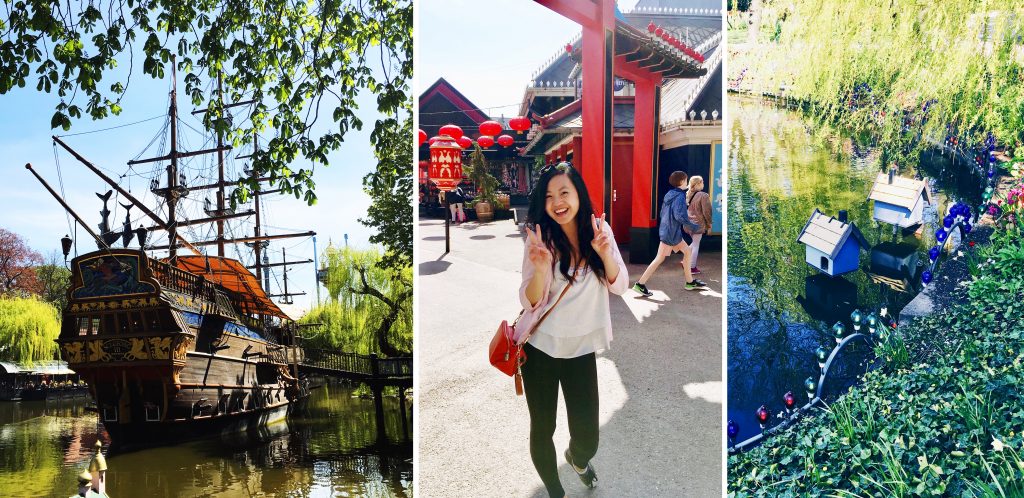 Scandinavia or Asia????
That afternoon, we walked around the Nyhaven area (aka: harbour with all the pretty buildings!). Fun fact: right by the harbour, there are a LOT of Chinese restaurants! And for whatever reason, we passed by a ton of Bachelorette parties in this area, zooming past us on some sort of bar-on-wheels bike tours. Speaking of: The Bachelorette had an episode in Copenhagen recently, and I kept shouting at the screen like, "I'VE BEEN THERE!!"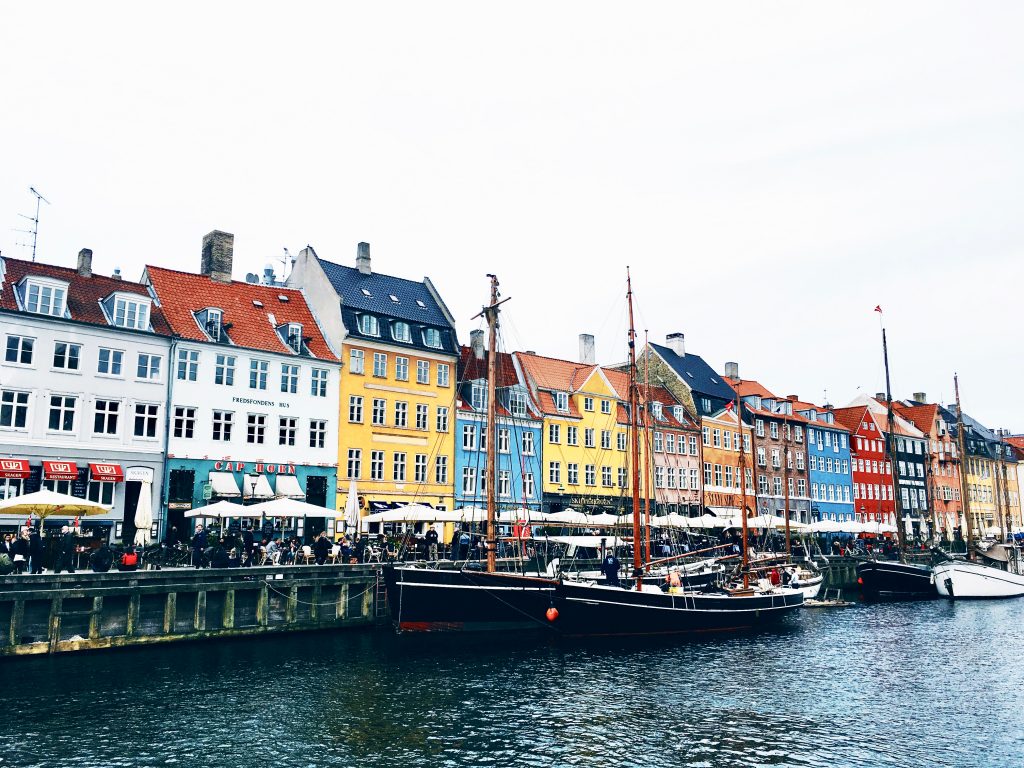 Finally, to end off the trip, we made an attempt to bike to the infamous "Little Mermaid" statue. The plan didn't work out so well, so we ended up walking for an hour in silence to see this tiny, drastically overhyped statue. But we made the most of the trek by laying around in the super-peaceful vicinity (where the tourists —surprisingly— weren't ruining everything) and talking up a storm on the walk back. This was my last flight on exchange (excluding the ones home), and the trip was definitely a memorable one!