Dublin on St. Patrick's Day
There's nothing quite like Queen's University on St. Patrick's Day, and I would even contend that Dublin isn't all that different. There were a myriad of issues with this trip that tainted it a bit (a cancelled Airbnb two days before the trip, constant rain, not bringing enough warm clothes, fog enshrouding the Cliffs of Moher, and flight delays), but I'm still glad I went. I haven't seen so many North American tourists in one place until now, but celebrating St. Patrick's Day in Dublin is probably a once-in-a-lifetime opportunity!
Thursday March 16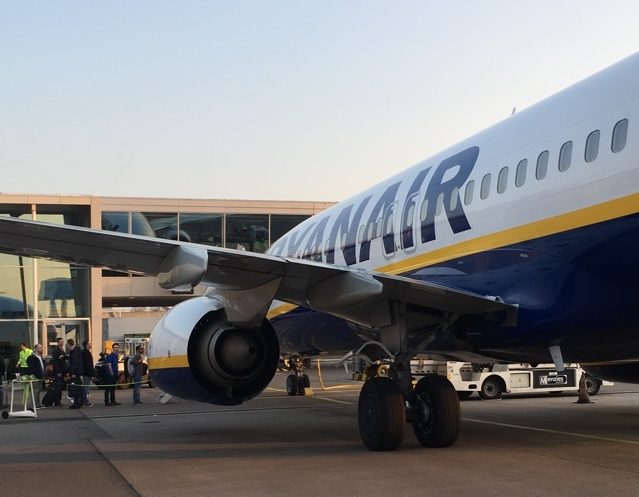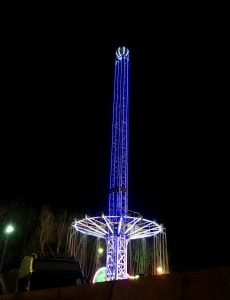 Swords has a giant lit-up sword outside its local mall, because… why not?
Zurich doesn't have budget airlines like Ryanair or Easyjet, so travelling by plane is always quite expensive. The Zurich airport just started flying Transavia (KLM's budget airline), but it only goes to Amsterdam. So to get to Dublin, I took a Transavia flight to Amsterdam, then flew Ryanair for the first! Time! Ever! It was really a lot better than expected. And did you know Ryanair arrives on time 99% of the time?
I arrived in the evening and rushed to get the most elusive phone plan in Europe: a "three" plan, which offers 12 GB of data in 42 countries for €20. This was really the only time I could get the plan since many stores were closed on Friday, and the only store open so late was in a mall in a northern suburban county called Swords.
This was the first time I travelled completely by myself at night in a foreign location. Luckily, I met some nice Irish guys who helped me stumble through the bus system. I think this was the only place in Dublin where I actually felt like I was getting the authentic local experience! The key to finding locals in the wild? Malling. The answer is always malling.


Afterwards, I made my way to the Airbnb and went for a late dinner with Christa and Jess. We then walked around the Temple Bar area, which was buzzing with people who were ready for the St. Patrick's Day festivities! We were in The Old Stockhouse when the clock struck midnight, which was a lot of fun (and probably our favourite place — we went four times!).
Friday March 17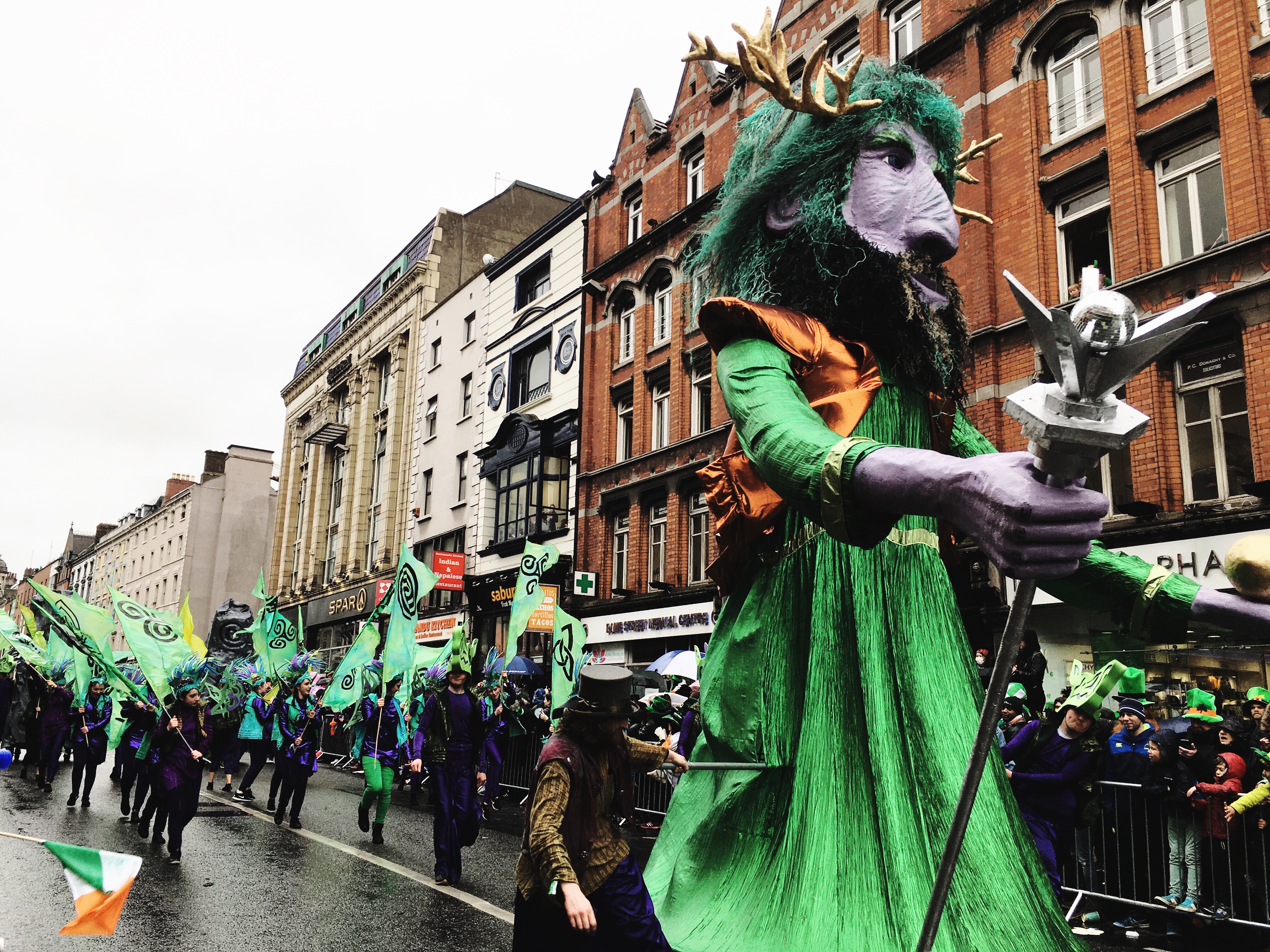 Friday was the actual ~ST. PATRICK'S DAY~, but was unfortunately super rainy and cold. After grabbing some Shamrock Shakes, we made our way to watch the parade. I was surprised by how different this parade ran compared to the Basel Carnival. There, costumed groups paraded around the streets in total disarray, bringing a cacophony of sound around with them. Meanwhile, this parade was extremely organized. Each group was spaced-out (arguably with too long of a gap between them), so that the music never competed with each other. Each group also had its own theme and choreography, whether that be "under the sea," "kitchen utensils" (?? — don't ask), or "edgy punk-rock drummers."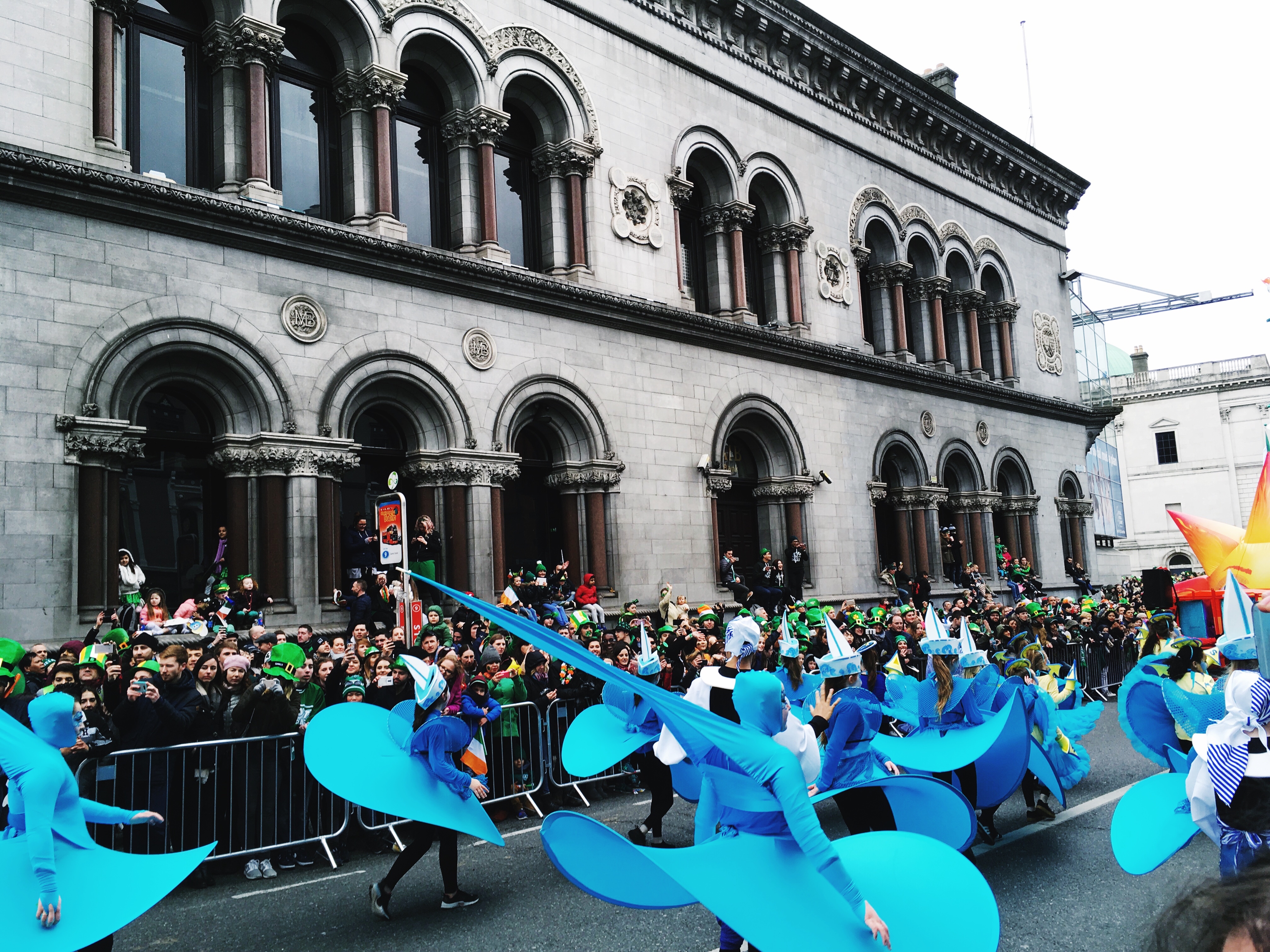 The rest of the day was spent soaking up the festivities in the Temple Bar area, meeting Queen's friends at their hostels (I still haven't stayed in one!), and dancing to Latin music (you will NEVER escape Luis Fonsi's "Despacito" in Europe). I also got dinner at a hip and fun pizza place with everyone in the following picture!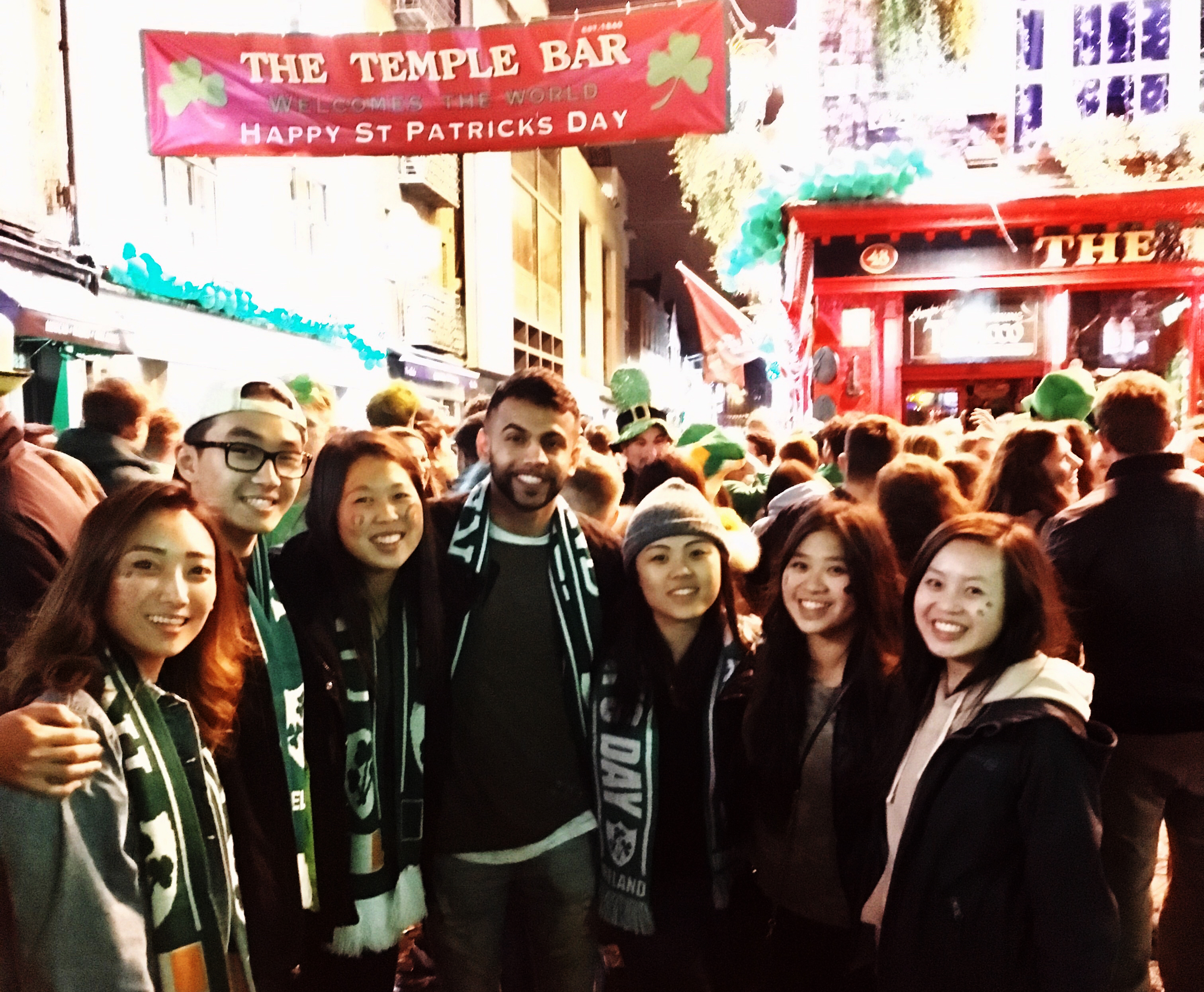 Saturday March 18
On Saturday, a bunch of us tried to see the Cliffs of Moher. Since we severely underestimated the logistics of this operation, we didn't realize there were 18 buses departing from each of the three pick-up locations. Luckily, Christa and I were able to catch up with Shubhi and Lexi for a few seconds at the rest stops. I particularly enjoyed the rest stop in Moneygall, which included a museum/shrine for Barack Obama (stylized: O'Bama). His great-great-great grandfather is Irish!! I do not fault this small town for capitalizing on such an obviously lucrative opportunity.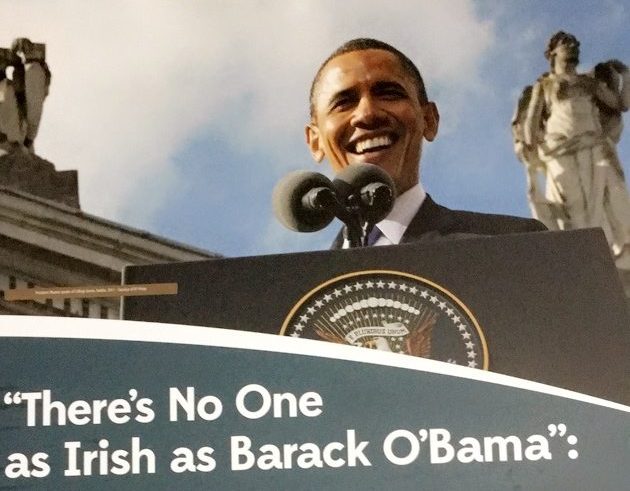 As for the Cliffs of Moher, well. Um. I think this picture sums up the #views.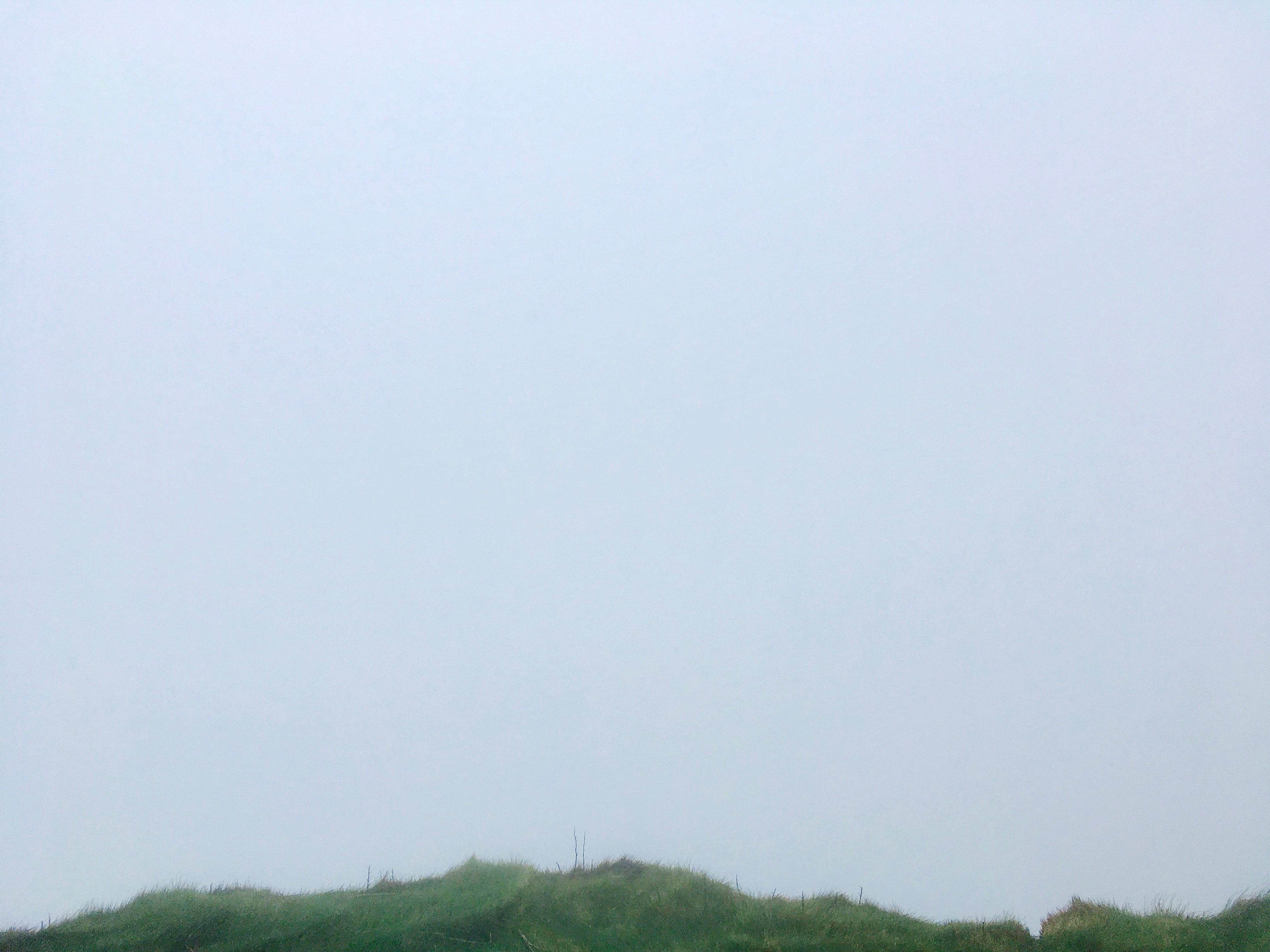 But look, after that we went to the Baby Cliffs of Ballyreen, where we finally saw the Atlantic Ocean and pretended these cliffs were the ones at Moher! We also climbed to the top of some treacherous limestone slabs, which the tour guide warned was only for the young, fit, and able. Guess you know what that makes me. 😉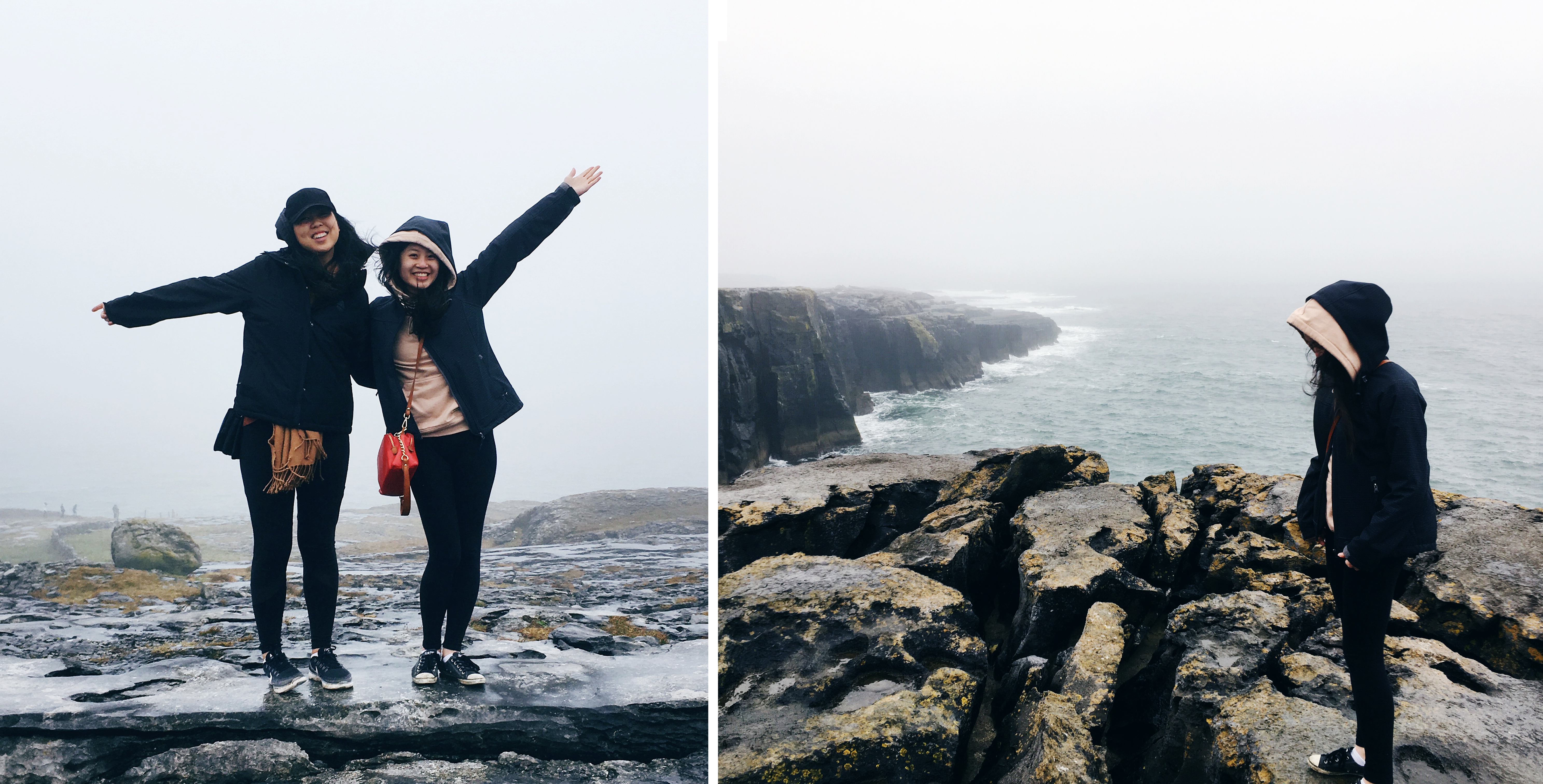 Back in Dublin, we went for some Korean food and bubble tea. There was a surprising number of Asian restaurants, and these ones didn't disappoint! Fun fact: this was my first time eating a full-on sunny side-up egg, and I will probably never eat one again.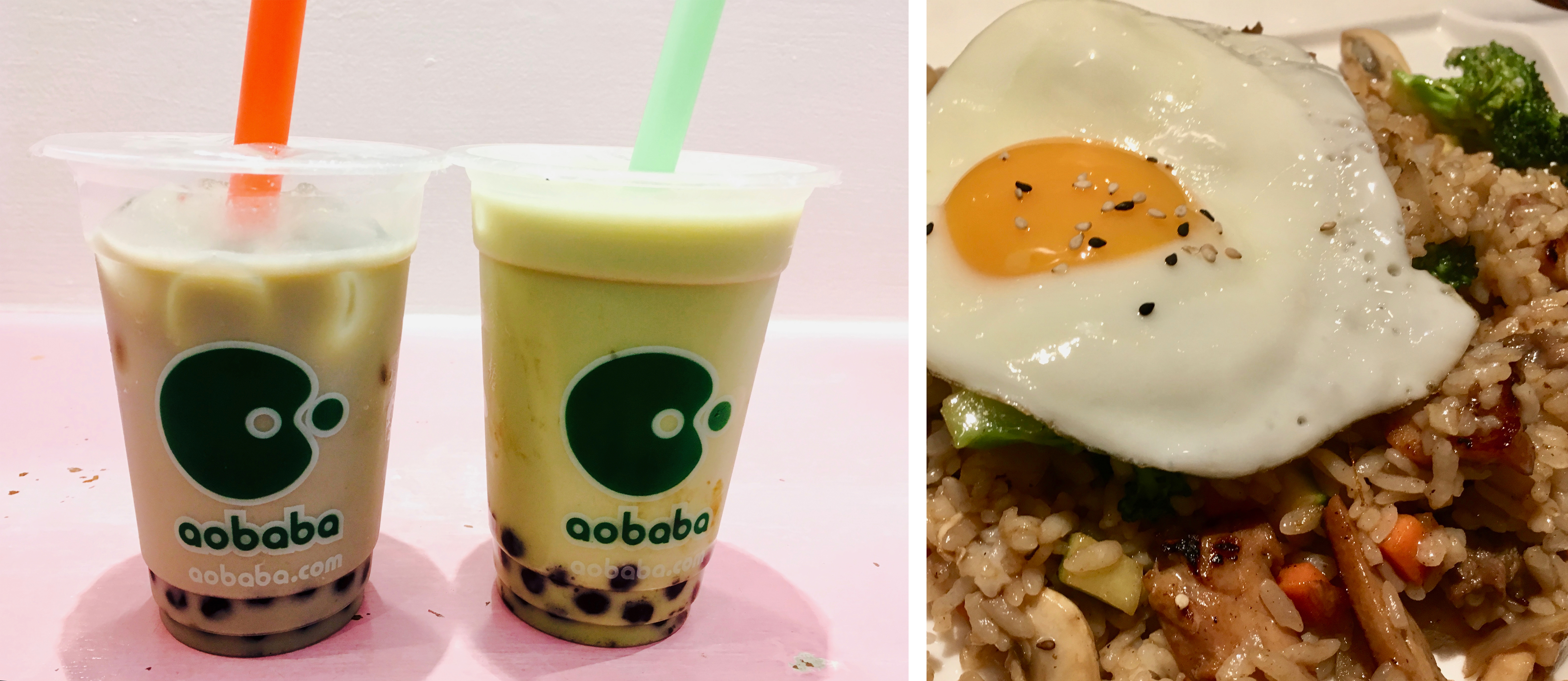 Honeydew bubble tea and that shade of "Millennial pink" both make my heart go pitter-patter.
My flight to Amsterdam was at 6 am on Sunday, so I didn't get a chance to visit the gardens, check out the Trinity College library, or tour the Guinness Factory. If you visit Dublin on non-St. Patrick's Day, I think two days would be enough to do all of that plus the cliffs. One of the other girls on the tour was like, "I've been to the cliffs twice and haven't seen A SINGLE cliff!" — so hopefully you'll have better luck than her (or us).