London's Calling! [April 14, 2018]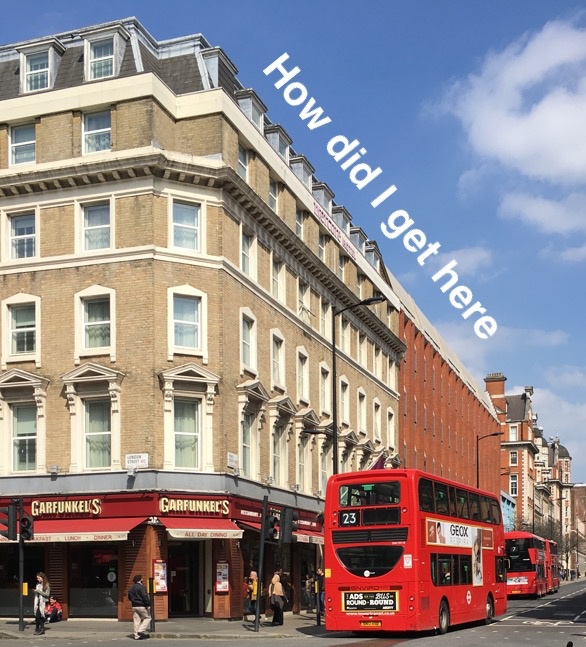 How do you spend an eight-hour layover in London as productively as possible? AND how do you do this while solo-tripping, because your travel companions all have exams (but you basically graduated half a month early)? WELL, LET ME GIVE YA ALL THE DETAILS!!
First, you spend 2 hours going through customs, because everyone has to pick up their baggage even for a connecting flight in LHR (this is important! And something two of my teammates didn't realize... RIP). Then you toss your baggage into storage and grab a Three UK SIM card, because that is truly top-tier and will be handy for your next month of travels (It works in 87 countries and offers 12 GB of roaming data! SAY LESS). Finally, you take the Heathrow Express train to Paddington Station (like the BEAR!), since it magically only takes you 15 minutes to get to the heart of the city.
Now what?
Well if you're anything like me, it's now time to check off every item in the "stereotypical London bucket list."
This includes:
Getting an order of fish & chips from a hole-in-the-wall fast food joint.
People-watching in Hyde Park while consuming said fish & chips. Here, you'll sit on a rock with questionable bird poop, whip your head around the many times you overhear people speaking in German ("Am I back on exchange?"), and marvel at the black-coloured swans amidst all the paddleboats ("No, clearly not on exchange because swans in Zurich are stark white. Maybe the water is more polluted here?").
Finding a red phone booth and taking a photo of it (because hello, YOU'RE IN LONDON!). Bonus points if you work up the courage to ask a stranger to take a picture of you poking out of it — you are far braver than me as a solo-traveller.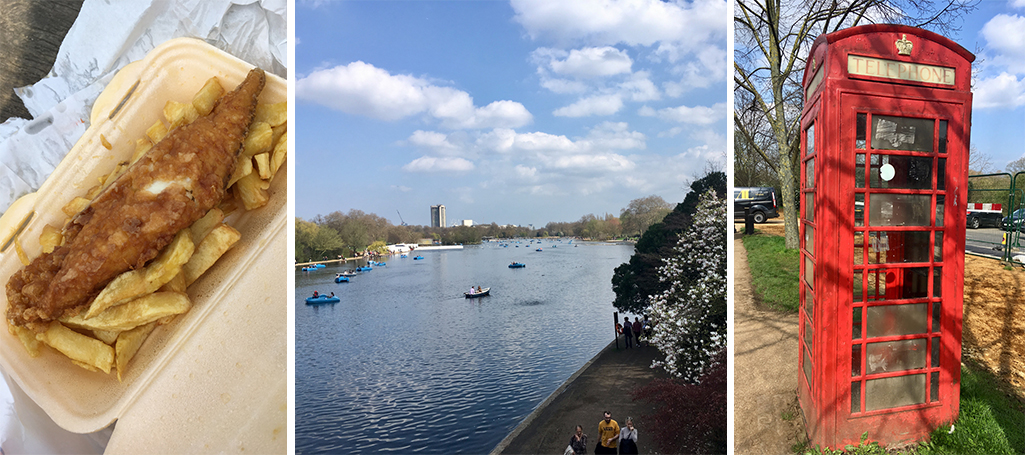 But what if it's RAINING?
I personally was blessed with perfectly clear 18 degree weather. To be honest, for an 8 hour layover, it might not be worthwhile to make the trip all the way to the city. The costs really do add up — it was 37 GBP to take the Heathrow Express to Paddington, plus 25 GBP for a few hours of luggage storage. Not to mention the additional costs of food and shopping. I easily blew $150 CAD in just a few hours. But if you're really antsy to tour around London anyway, I would suggest the following:

Check out the Serpentine Gallery, which is located in Hyde Park and completely free! Here, I saw some calming digital waves (could be aesthetic) and a sentient AI caterpillar named BOB ("Bag of Beliefs," apparently). To be honest, I didn't really come all the way to London to see this stuff, but it was definitely memorable.
Go to Oxford Street and hit up the shops! Oxford Street is similar to any other grimy metropolitan city street. While I was here, I hit up good ol PRIMARK where I impulse-purchased a bright yellow jacket. In my defense, it was a mere 20 GBP and became a feature item in travel pics for the rest of the year. Sure, one of the buttons broke within a week, but it was ICONIC and got me featured on Serbian national television at least four times (but that's a story for another day).


Disclaimer, the picture on the right was from Rock Dunder in Kingston, NOT anywhere in or around London.
Before this layover in April 2018, I hadn't been to London since 2009. I wish I had a bit more time to do the city justice. I would've loved to check out the Underground, mimicking phrases like "This is the Picadilly Line" and "Mind the gap." I would've loved to find an Upper Crust bakery chain, because I still remember the cheesy bread to this day. I'm sure London has changed over the past decade. Regardless, I definitely enjoyed the few hours of meme-ing I spent on this beautiful spring day, and I'm glad I took the courage to do some exploring on my first solo trip ever (if you can count an 8-hour layover a "solo trip").